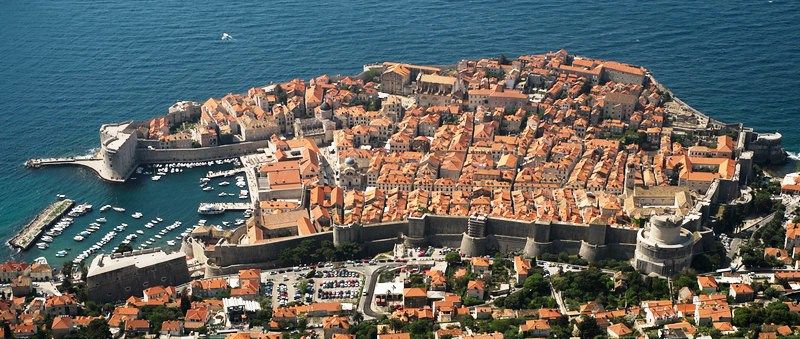 All International VBT Vacations include optional Pre- and Post-trip Extensions that we offer to enhance your vacation. Travelers on our Croatia: The Dalmatian Islands biking tour have the option to spend three nights in the coastal city of Dubrovnik—often referred to as the 'Pearl of the Adriatic'. Dubrovnik is one of the world's best-preserved medieval cities, especially in the "Old City"—a UNESCO World Heritage Site—which features still intact medieval walls, ancient architecture, and some of the oldest churches in Croatia. Visitors can immerse themselves in Dubrovnik's beautiful convergence of Gothic, Renaissance, and Baroque style architecture that reveal its long, storied history. Here are a few of the most well-known attractions within the walls of the Old City…
Franciscan Monastery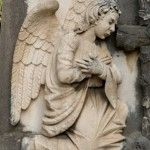 When sight-seeing around the Old City, keep left after entering Pile Gate (the western entrance) to reach the Franciscan Monastery. The Monastery's museum is a beautiful convent, featuring one of the oldest monastic pharmacies. Here, 14th-century Franciscan monks prepared medicinal remedies. The Monastery's library contains ancient writings, music manuscripts, and gold and silver art objects, and is also definitely worth a visit.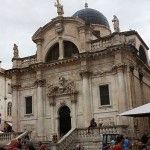 Church of St. Blaise
If you walk down the main street in the Old City towards the eastern entrance you'll find the Church of St. Blaise—an 18th-century Baroque church—a tribute to Dubrovnik's patron saint, Sveti Vlaho (Saint Blaise). You'll notice a number of statues of St. Blaise elsewhere around the city as he has an importance similar to that of St. Mark the Evangelist does to Venice.
Onofrio's Fountains
Another unique site within the Old City walls is the domed Onofrio's great fountain. Completed in the 15th century, this ornate fountain is located near the western Pile Gate and is the terminus of the city's first aqueduct. Today, visitors may rest their feet on the ledges and steps that surround the fountain's sixteen water taps. There is a smaller fountain on the opposite end of the Old City near the eastern Ploca Gate.
The churches of Dubrovnik's Old City are just a few of the highlights of VBT's Biking Tour in the Dalmatian Islands. If you don't opt for the Pre-trip Extension in Dubrovnik, you will be able to see beautiful churches elsewhere on tour. In the main square of Trogir, the tour's starting point, you'll find the Cathedral of St. Lawrence, which was built on the site of an earlier church that was destroyed in the Middle Ages. In Postira, on the island of Brac, you'll see the remains of a basilica in Lovrecina, a bay with a very beautiful sandy beach. And finally, in the town of Vrboska on the island of Hvar, sits a unique fortified church. The structure resulted from a strange but urgent need for both the church and the secular citizenry to fortify their village from invaders.
For more information about the bike routes, accommodations and cultural highlights you'll experience while on our Croatia: The Dalmatian Islands tour, please visit our website. To request a full catalog with all of our vacations please click here. If you would like to reserve a vacation or speak with one of our Tour Consultants, please call 800-245-3868, available Monday-Friday from 8:30am to 6:30pm EST and Saturdays from 10:00am - 3:00pm.