Looking for VBT Walking Vacations? All VBT Walking Vacations have moved to our sister company, Country Walkers. The same tours you know and love, plus exciting new itineraries, are available to book through their website.

VBT offers two distinct vacations to the gorgeous and geographically diverse South Island of New Zealand—our biking vacation, New Zealand: The South Island, and its sister vacation, Walking New Zealand: Splendor of the South Island. Although both vacations are on the South Island, they each visit completely different areas within the island—so there's no reason not to do both at some point! If you're not too familiar with this amazing country and find yourself asking things like 'what is tramping?' or 'why are they called Kiwis?' just continue reading to find the answers to these questions and so much more as we discuss our favorite things about the South Island of New Zealand…
The Wildlife
When you think of New Zealand what term to describe the locals pops into your head? Kiwis! Did you know that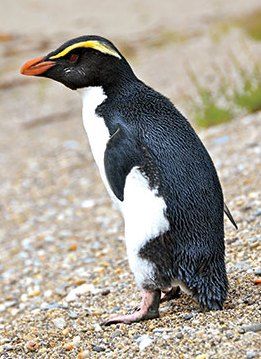 this nickname is derived from one of the islands native birds? A kiwi is a flightless bird native to New Zealand that is about the size of a domestic chicken. VBT travelers have the chance to view the rarest species of kiwi, the Okarito Kiwi, when we visit the Okarito Lagoon—a rich wildlife haven noted for its unspoiled beaches—on our biking vacation. Be on the lookout for some of the more than 70 species of birds during an optional hike or kayaking excursion. Speaking of unique birds, cycling travelers in November and December will have a chance to see the coveted Tawaki penguin—about 10% of their population breeds in the dense coastal rainforest that surrounds the Lake Moeraki Wilderness Lodge, our accommodation for 2 nights.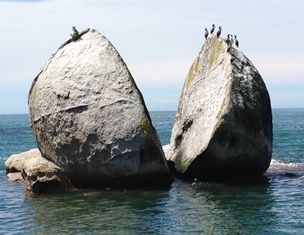 New Zealand is known for its aquatic life as much as its ornithological treasures. Picture yourself taking a boat cruise past Split Apple Rock—a massive granite boulder cleaved in nearly equal halves by wind and water—to Tonga Island, known for its colony of fur seals that frequent its pristine beaches and turquoise waters. Or having a chance to view whales, dolphins and more fur seals as you stroll along the Kaikoura Peninsula Walkway, where an array of information panels offers insight into local history and wildlife.
The Kiwis (People not the birds)
Although the North Island of New Zealand is more populous—only 23% of New Zealand's 4.5 million inhabitants live on the South Island—we'll have plenty of chance to interact with some local "Kiwis". New Zealand is home to a large number of ethnic groups with the largest being of European descent due to the popular gold rushes in the 1860s that brought many British, Dutch—the country is named after the Dutch province of Zeeland—and French settlers. You'll also find indigenous Māori and Asian descendants. A great way to learn about the history of the island's inhabitants is through museum visits and other optional tours during your free time in Christchurch at the beginning of each vacation.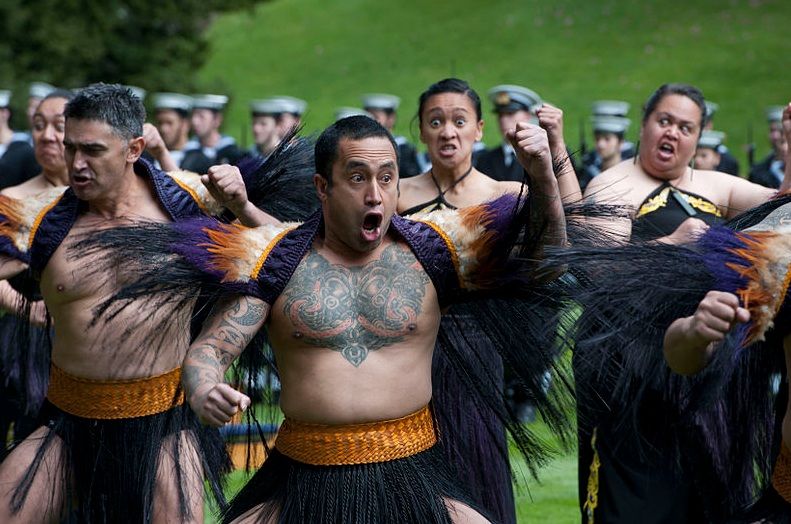 If a Kiwi greets you with eyes bulging from a tattooed face, tongue stuck out, feet stamping, and fierce rhythmic chanting, don't run away. It's just a haka, an ancestral Maori dance. In fact, the beloved New Zealand national men's rugby union team—known as the "All Blacks"—has made the haka famous by performing it before a match to intimidate their rivals. And while the haka is certainly a war dance, it is also used to express tribal solidarity, a hearty welcome, respect, or just pride and vitality. Of course, when the All Blacks take the field and start their roaring haka, you might just want to get out of the way!
The Geography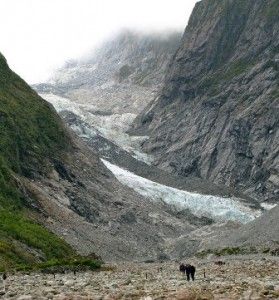 The South Island is unique in that it has a variety of microclimates that range from the lush rainforest of the west to the glacial mountains in the center to the coastal Fiords (New Zealand omits the "j" in their spelling) of the north. You can even experience multiple climate changes in a matter of hours on a one-of-a-kind train ride known as The TranzAlpine Express—often regarded to be one of the world's great train journeys for the scenery through which it passes— from the city of Christchurch through the famed Arthur's Pass, en route to the west coast. The west coast is home to amazing beaches, rainforests—due to its geographic isolation, 80% of New Zealand's flora is unique— and even towering mountains with glaciers. We'll hop off our bikes to walk up to the bottom of the 12km long famed Franz Josef Glacier, which uniquely descends from the Southern Alps to meet the lush temperate rainforest, making it one of the easiest glaciers in the world to visit. The area surrounding the glacier—as well as the nearby Fox glacier—is known as "Te Wahipounamu" and is a UNESCO World Heritage Site park.
On our walking vacation, you'll "tramp" the northern coast along trails overlooking sparkling alpine lakes—most notably Lake Rotoiti and Lake Rotoroa—amidst robust beech forests, soaring mountain peaks and clear, tranquil streams. A sure highlight is walking a section of the Queen Charlotte Track — a 71km long walking track that leads through native bush along the ridgeline of hills—that offers incredible views over the Marlborough Sounds. Over time, the process of subduction— when one tectonic plate moves under another—has submerged some high mountain ranges on the south island's northern coast thus creating spectacular sounds and fiords. The Marlborough Sounds are a pristine example of these ancient sunken river valleys where forested hills rise steeply from the sea making the sounds ideal for hiking, boating and kayaking.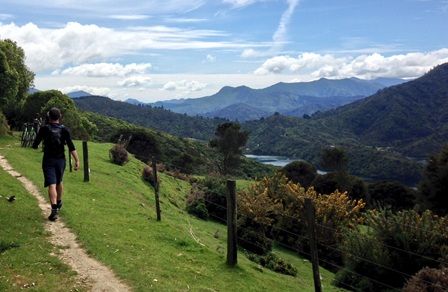 If it's clear out at night be sure to look skyward for the Southern Cross, a constellation that can be seen year-round, but only from the Southern Hemisphere. The Southern Cross contains four bright stars that depict the extremities of a Latin cross. The stars are very bright and located close together, making the constellation very easy to spot.
Talk Like a Local
Here are a few New Zealand colloquialisms that may be of interest for anyone visiting. Kiwis are very nice people and a great way to gain insider knowledge or pick up some local lingo is to simply strike up a conversation at a bar or restaurant.

Aotearoa – The tradition Māori name for New Zealand, translated as "Land of the Long White Cloud"
Eh - used at the end of a sentence when expecting a response; pronounced like "A?"
Footpath - pavement or sidewalk (not where you'll be walking or "tramping")
"Get off the grass" - an exclamation of disbelief, similar to "stop pulling my leg" or "no way"
Gidday -Hello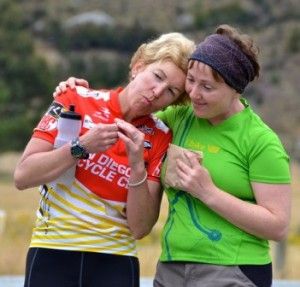 "Good on ya, mate!" – translates to "Congratulations, well done, friend!"
Knackered – sleepy or exhausted
Loo or Dunny: bathroom
Mainland: The South Island of New Zealand (it's larger in size despite being less populous)
Push Bike: bicycle
Sunnies: sunglasses
Tea: what kiwis call dinner

Tramping - known elsewhere as hiking or walking on trails
The Native Cuisine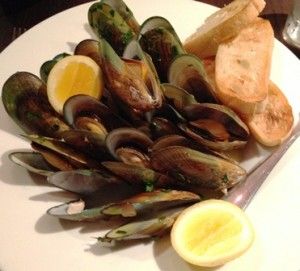 New Zealand cuisine is largely driven by local ingredients from both the land and incredibly fresh seafood—including oysters, scallops, abalone, whitebait and crayfish from the sea. When traveling with VBT you'll have the chance to cruise around Kenepuru Sound and sample some Greenshell Mussels, a local delicacy. Similar to Australia, New Zealand has traditionally had a British-based cuisine like bangers (sausages) and the popular "take-away" (fast food/takeout) of fish and chips. However Asian and Māori influences are becoming more common in mainstream Kiwi food. Present day Māori cuisine mixes traditional fare with British cooking methods. If you can, be sure to sample a "boil-up" of pork, potatoes, kumara (indigenous sweet potatoes), dumplings and more.
Some uniquely Kiwi foods you can try are Marmite—a spread similar to Vegemite that is made from yeast extract, a by-product of beer brewing—or some authentic Kiwiana candy like lollies, licorice, and toffee pops if you have a sweet tooth that needs satiation. Wash down these treats with Lemon & Paeroa —aka L&P—a soda made from lemon juice with carbonated mineral water from the town of Paeroa.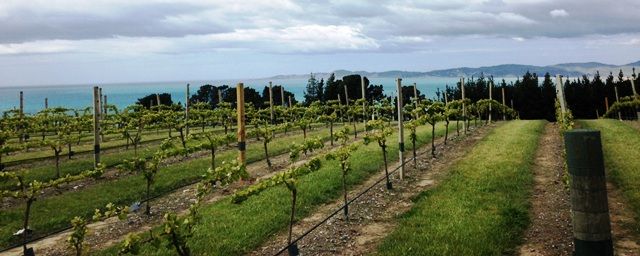 For those with a more sophisticated drink palate try some of New Zealand's wines. There are 10 different wine regions spanning both of New Zealand's main islands and we'll visit two of them on our walking vacation. We'll have the chance to visit a boutique vineyard in the Moutere Valley and sample some excellent local wines. We'll also get to visit the Yealands Estate winery where we will tour the facility and discover the secrets to the achievement of carboNZero certTM certification.
We hope you enjoyed reading about New Zealand and that we have given you some fun insight and provided some reasons to join us here this year. For more information about the New Zealand: The South Island ​ biking vacation please click here and for information about our Walking New Zealand: Splendor of the South Island​ vacation please click here. If you would like to reserve a vacation or speak with one of our Tour Consultants, please call 800-245-3868. They are available Monday-Friday from 8:30am to 6:30pm EST and Saturdays from 10:00am to 3:00pm EST.