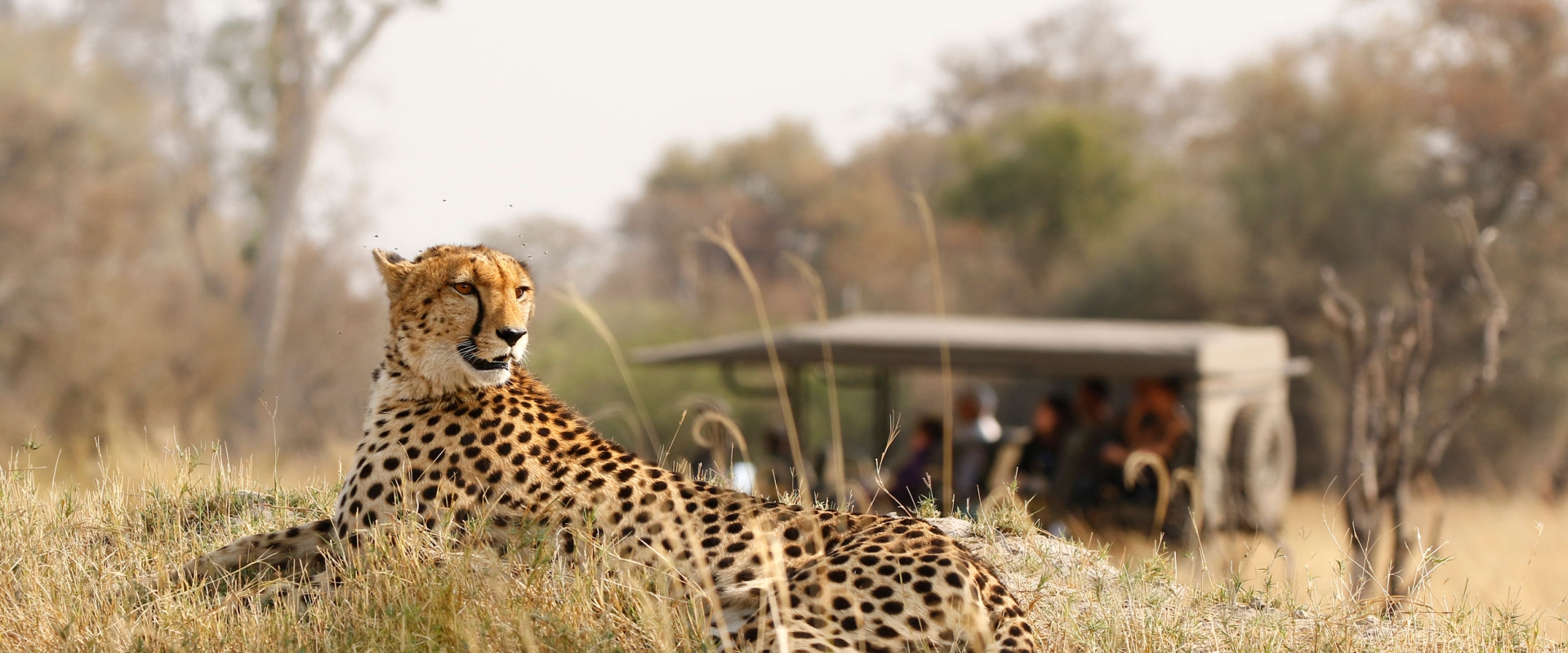 Belonging to a Greater Whole
The philosophy of Ubuntu is intricately woven into the fabric of South African daily life. Not to be confused with the Linux operating system of the same name, Ubuntu promotes social connection at all levels of society—emphasizing holistic social benefits over individualism. To put it succinctly, Ubuntu means "a person is a person through other people." Nelson Mandela, South Africa's celebrated anti-apartheid leader and first democratically elected president, famously said of Ubuntu: "A traveler through a country would stop at a village and he didn't have to ask for food or for water. Once he stops, the people give him food, entertain him." On VBT's South Africa: Cape Town & the Garden Route tour, we experience Ubuntu's warm welcome and explore South Africa's rich social, environmental, and agricultural tapestry.
Ubuntu in Langa Township
Nowhere is Ubuntu more evident than the generosity and community-minded spirit of the people of Langa—one of South Africa's oldest townships. During our Langa neighborhood walk, it's easy to feel a sense of community and positivity. Here, the challenges of post-apartheid income inequality are evident in the juxtaposition of tin shacks and affluent homes. As you tour this historic district, you'll meet the people, exchange stories and perhaps even partake of one of Langa's local delicacies, a "smiley"—a savory sheep's head roasted all day over an open fire.
In Langa, neighbors work hard to improve opportunities and living conditions for the community as a whole. For example, Langa's home-grown Happy Feet Project combines responsible tourism and local dance techniques to provide a safe after-school program for local children. The program's motto: "we lift as we rise," is a testament to the Ubuntu principle of holistic social betterment. "Projects like this get kids off the street and teach them to dance. And importantly, they teach kids to dance together as a community," says Luke Powers, Cape Town resident and owner of travel agency Africa Bespoke. "It's a great way to teach young people how to work together to create something beautiful." Visitors who are inspired to support this work have opportunities to do so.
The Trees Are Singing
While Ubuntu is primarily a philosophy of human social relationships, the South African ecosystem is inextricably tied to the lives of its people. Down a winding road, deep in Knysna's lush indigenous forest lies Peace of Eden—a self-described enchanting vegan nature lodge. This delightful retreat is dedicated to maintaining a harmonious balance with South Africa's natural ecosystem—promoting organic, chemical-free agriculture that's reflected in their elaborate gardens and sumptuous vegan banquets. The lush forest canopy is home to many native species—including tufted-eared caracals, inquisitive vervet monkeys, jovial baboons and all manner of tropical birds. A visit to this ecologically-sound woodland retreat provides an opportunity to gently observe these forest residents—and to enjoy a delicious vegan meal devised by creative culinary minds dedicated to bringing the flavors of the forest to life.
This woodland sanctuary is also home to a vibrant recording studio which has seen the genesis of many collaborative South African creative projects. South African musical traditions are steeped in Ubuntu. The synchronicity of vocal harmonies and percussion is only possible when everyone is connected—listening to each other and building a sound together. You'll have the opportunity to explore the recording studio with Howard, its owner—and listen to many tales of the exceptional South African artists who have cut records in this magical location over the years.
Birds of a Feather
Out on the veldt—far from the Knysna forest and deep into the arid landscape of Little Karoo, you'll find a different kind of agricultural ecosystem. Here, Ubuntu is evident in the meticulous care for the animals, landscape, and the mutual support of the farmers within this tight-knit agricultural community. While ostrich farming is fairly rare in the United States, a stay at the La Plume Boutique Guest House and ostrich farm is a quintessential South African experience. "Believe it or not, there was a time when ostrich feathers were more valuable, by weight, than gold," observes Luke. "Of course, that changed when Henry Ford introduced the Model T and suddenly ladies were finding these expensive plumes flying off their heads as they rode in the open car." Ostrich farming is still very important in the region and the European Union's strict regulations for care and feeding of these majestic birds ensure ostrich farmers work within strict standards of cleanliness and health. This exquisite care is evident in every aspect of the farm—where you can meet breeding couples and see caches of smooth, mellow eggs the size of cantaloupes, and gawky ostrich chicks growing faster than their spindly legs can carry them. One VBT guest even reported seeing an ostrich lay an egg right in front of them! During your stay at the farm, you'll have the opportunity to sample its delicious farmhouse cuisine—including tender ostrich steaks, robust sausages and other local delicacies.
If cycling in South Africa is on your bucket list of Big Trip destinations, our VBT Tour Consultants are eager to help! We'll answer questions, point you in the right direction with optional activities, sight-seeing, or Tour Extensions that will help you reach your goals. Just a quick call to 800.245.3868 will put you in touch with an expert Tour Consultant who will be happy to help you build a plan that ticks every box.