Due to being one of the few towns in the Alsace region that wasn't somewhat destroyed in World War II, Colmar retains much of its original medieval charm. While it is part of France today, Colmar has a diverse heritage with both French and German influences on architecture, food and art. Set in the heart of the Alsatian Wine Region, this small city of cobbled streets, scenic canals and half-timbered houses is one of our favorite stops on our new Alsace & the Black Forest: La Route des Vins biking tour, which has departures beginning in April of 2016. VBT travelers will spend two nights in Colmar and enjoy both organized group activities and plenty of free time to explore the enchanting town on your own.
What to See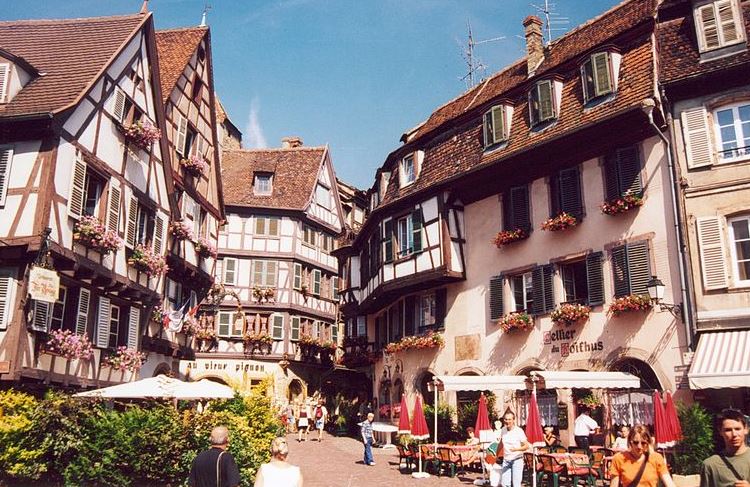 For any first-time visitor, a stroll through the amazingly well-preserved Old Town is a must. From your hotel, you can visit a variety of other sights within walking distance including the Champ de Mars park, historic buildings like the Maison Pfister and St Martin's Church, and museums like the Unterlinden and Bartholdi. The latter pays homage to French sculptor Frederic Bartholdi—who designed the Statue of Liberty—and was born in Colmar. You can see many of his works spread around town and at the aforementioned Musée Bartholdi on Rue des Marchands. Those looking for fine dining should try one of Colmar's seven Michelin-starred restaurants, which is quite a large number for a town of 70,000.
Wine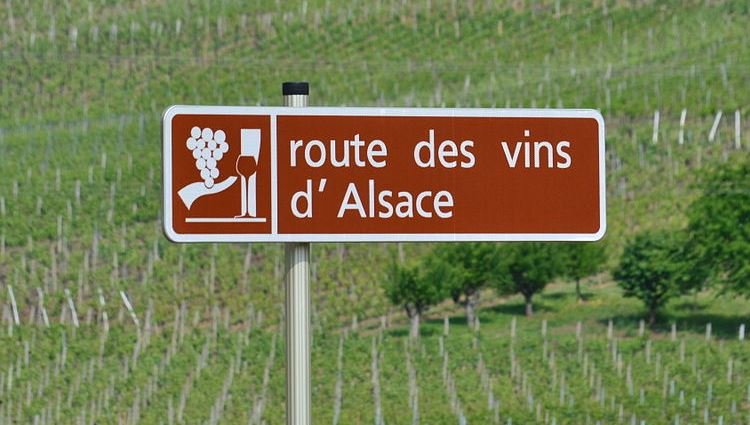 Alsace is known for white wines, particularly those produced with grape varieties like Riesling, Gewürztraminer, and Pinot Gris—although Rosés are commonly produced with local Pinot Noir grapes as well. Often referred to as the Capital of Alsatian Wine, Colmar is surrounded by many small wine-producing villages. But for those who want to sample some of the region's wine without hopping in a car, are able to walk to a variety of wine bars close to our hotel including L'un des sens on Rue Berthe Molly, Wistub Brenner on Rue Turenne, and Le Passage on Rue Schoengour.
La Petite Venise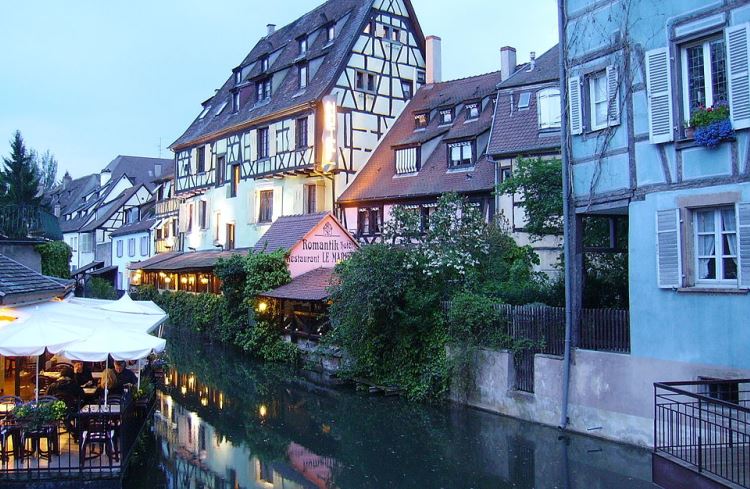 During our first day in Colmar, we'll walk with our group into the Old Town and through a neighborhood known as Le Petit Venise or "little Venice." Named in homage of the Italian town, Le Petite Venise is a charming area full of canals that split off from the Lauch River. Our group will board a small boat to enjoy a floating tour of this magical spot.
Where You'll Stay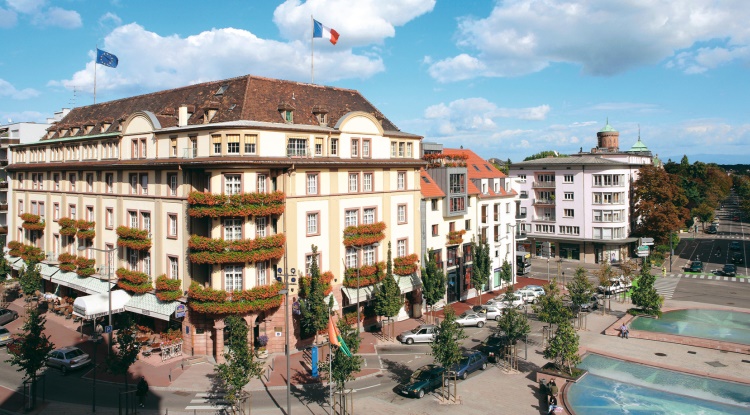 Our historic hotel, the Grand Hotel Bristol, lies just outside the heart of Colmar's old town and next to the train station, making it a great starting point for walking into Colmar's old town. Onsite, the hotel offers two options for dining: the Brasserie "L'Auberge" and the Gourmet Restaurant "Le Rendez-Vous de Chasse" which has earned a Michelin star. Hotel guests can also take advantage of the rooftop terrace, fitness center, and spa with steam room and sauna.
Some helpful links to learn more:
A Guide to Visiting Alsace from Wine Enthusiast Magazine
To learn more about our bicycling vacation in Alsace, click here. To request a free VBT catalog and learn more about any of VBT's other exciting destinations throughout the world, click here. If you would like to reserve a vacation or speak with one of our Tour Consultants, please call 800-245-3868. They are available Monday-Friday from 8:30am to 6:30pm EST and Saturday from 10:00am – 3:00pm.