The places you stay while traveling in a foreign country can play a big part of your overall travel experience. This is why we try to avoid the big hotel chains and seek out authentic, local accommodations that are centrally located and uniquely reflect the atmosphere of your destination. Travelers on our biking tour, The Czech Republic, Germany & Austria​ will enjoy nights spent in hotels in the heart of some of Europe's greatest cities—like Prague and Vienna—as well as locally-owned spots in gorgeous rural areas like Austria's Wassau Valley. Here is more information about some of the best-rated accommodations on this tour.
Mamaison Hotel Riverside in Prague, Czech Republic
Trip Advisor Rating: 4.5 stars (91% Thumbs Up)
Travelers' Choice® 2014 Winner for Luxury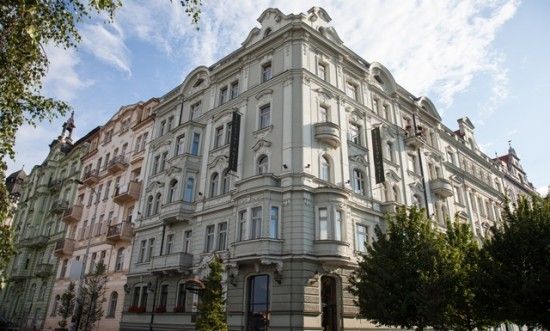 The Mamaison Hotel Riverside is one of our favorite hotels in Prague. This upscale boutique hotel, which boasts an award-winning Art Nouveau design, is ideally located on the west bank of the Vltava River and provides easy access to the city's historic and tourist districts. The National Theatre, Dancing House, Prague Castle and numerous other architectural and cultural treasures are all within walking distance of the hotel. Music lovers will appreciate the proximity to Mozart's Prague residence. Travelers who opt for the pre-trip extension will receive a 3-Day Prague Transportation Pass to facilitate easy, unlimited public transportation to other areas of Prague.

What our travelers say: "We did the pre-trip extension and toured around Prague on our own. The hotel was in a perfect spot as it was close to everything we wanted to see." - Deb from CA
Hotel Stefanie in Vienna, Austria
Trip Advisor Rating: 4 stars (89% Thumbs Up)
Received a Trip Advisor Certificate of Excellence in 2013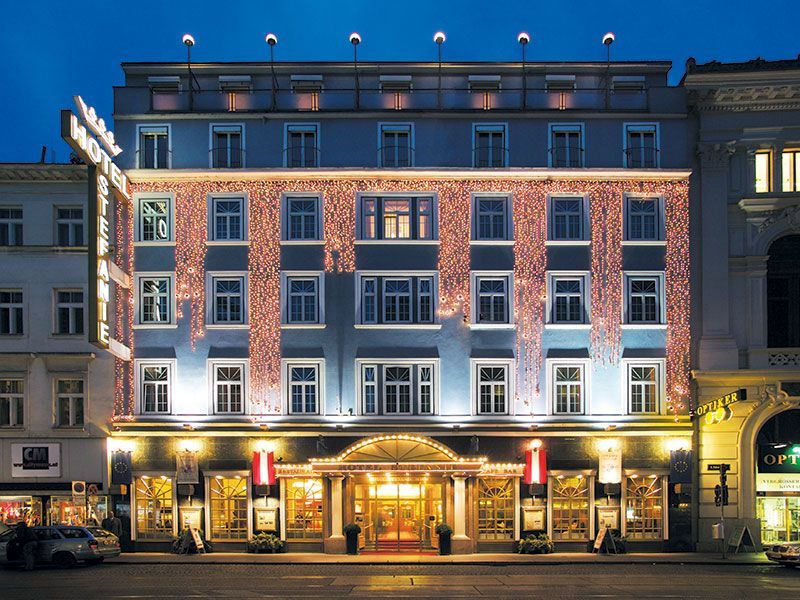 One of the oldest Austrian hotels, the Stefanie boasts more than 400 years of hospitality, making it the oldest hotel in Vienna and also one of the most beautiful. It was named after the wife of Crown Prince Rudolph, Princess Stefanie, and blends modern comfort with traditional charm. The hotel is located near the Danube River on the Taborstrasse, the main road that leads to the heart of the city. This perfect location puts you within walking distance to such notable sights as St. Stephen's Cathedral and Mozarthaus—where the famed composer lived and wrote many musical masterpieces from 1784 to 1787.
What our travelers say: "Our hotels were all well-located and very comfortable …the opportunity to spend time in Vienna with the post-trip extension was also wonderful. We were able to experience the incredible culture of Vienna, its wonderful parks, the varied neighborhoods, and delightful foods." - Dan from WI
Hotel Raffelsberger Hof in Weissenkirchen, Austria
Trip Advisor Rating: 4.5 stars (88% Thumbs Up)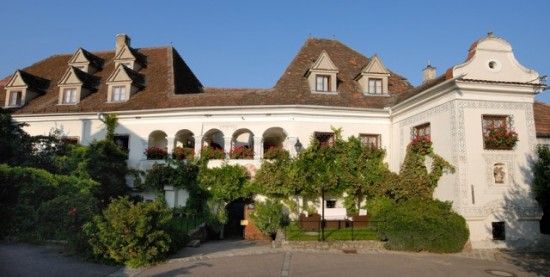 This boutique hotel is located in the heart of Austria's stunning Wachau Valley. This beautiful, late-Renaissance structure was built in 1574—recently restored by the Anton family—and is full of antique furnishings, wrought-iron lamps and vaulted ceilings, that give it the flair of days gone by. The historic feeling of the hotel is complemented with modern comforts like internet access, a wine lounge, and Sanarium sauna.
What our travelers say: "The accommodations were first class. I especially liked the Raffelsberger Hof in the beautiful Wachau Valley in Austria (A family run hotel housed in an old renaissance building)." - Jim from VA
These are just some examples of the unique accommodations you'll stay at on our biking tour, The Czech Republic, Germany & Austria​ . If you would like to reserve a vacation or speak with one of our Tour Consultants, please call 800-245-3868. They are available Monday-Friday from 8:30am to 6:30pm EST and Saturdays from 10:00am to 3:00pm EST.