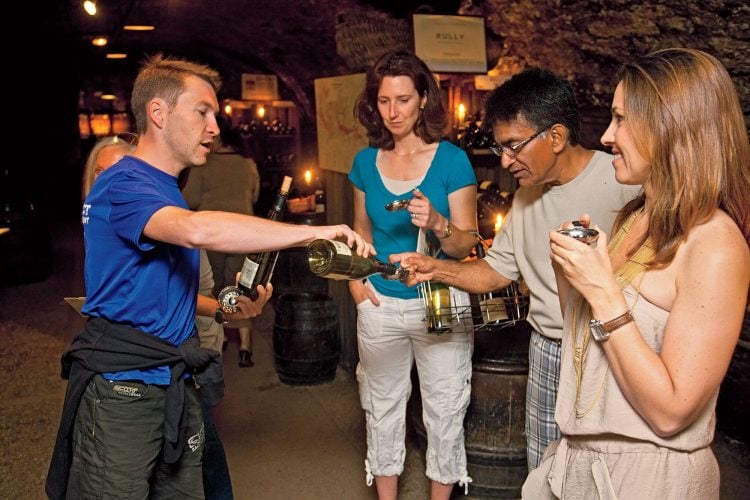 If red wine is best enjoyed aged, and always served at room temperature, then Beaujolais Nouveau is the ultimate exception to the rules, and a highly celebrated exception at that! At one minute past midnight, on the third Thursday of November, the wine world erupts in a frenzy to distribute, serve and ultimately enjoy a taste of the new vintage.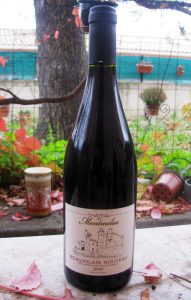 Amazingly, Beaujolais Nouveau's life cycle lasts only a matter of weeks. Harvested in October, Gamay grapes from the Beaujolais region of France—a subregion of Burgundy located between Lyon and the town of Macon—are quickly pressed, fermented, bottled, and ready for consumption no more than 8 weeks after the grapes were picked. The wine's very young age makes it quite flavorful and highly influenced by a range of fruit notes. Additionally, each vintage's palate is markedly varied, which only adds to the excitement about its release.
Now an international celebration, the Beaujolais Nouveau phenomenon had humble beginnings and started out as a sort of local harvest celebration in Beaujolais and Lyon. The newest wine of the year, le vin d'annee, would be bottled and shared with local cafes, and served to only those living in the surrounding communities. The tradition began to catch on and spread to other regions of France. Eventually, the French government stepped in to regulate the release of le vin d'annee, first in the 1930's and again in 1951, marking the official beginning of Beaujolais Nouveau. By the 1970's vintners noticed the natural excitement sparked by the wine's release, and decided to further promote the celebration through a race to Paris with the newest bottles of wine. The event was a clear success, and the tradition continued to expand, well beyond French borders.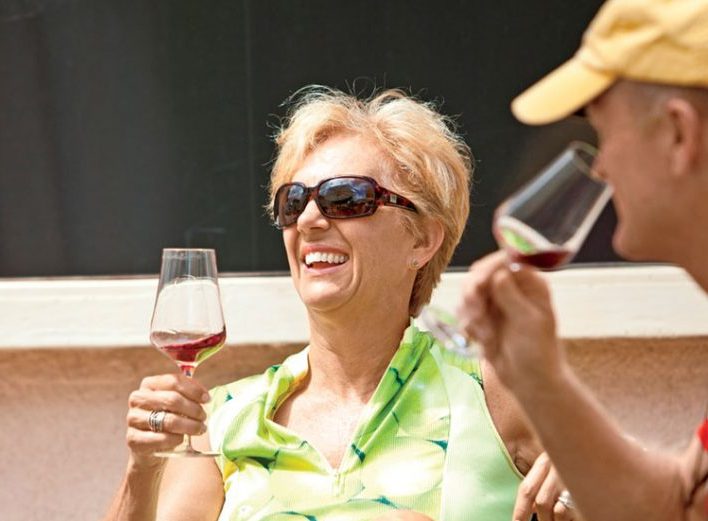 Today, nations around the world celebrate the young, lightly chilled, purple wine in grand fashion. Every year millions of bottles are purchased and enjoyed in late November as the world joins in celebrating Beaujolais Nouveau. For an in-depth exploration of one of the world's most complex wine regions, consider our Burgundy: the Wine Route biking tour and experience the variety of vintages procured from the local landscapes of historic French Vineyards—as well as the birthplace of the Beaujolais Nouveau celebration! Are you celebrating this year's vintage?
To learn more about our France bicycling and walking vacations, click here. To request a free VBT catalog and learn more about our other exciting destinations throughout the world, click here. If you would like to reserve a vacation or speak with one of our Tour Consultants, please call 800-245-3868. They are available Monday-Friday from 8:30am to 6:30pm EST and Saturday from 10:00am – 3:00pm.