---
VBT Company President and New Zealand native Timo Shaw loves to talk about his homeland.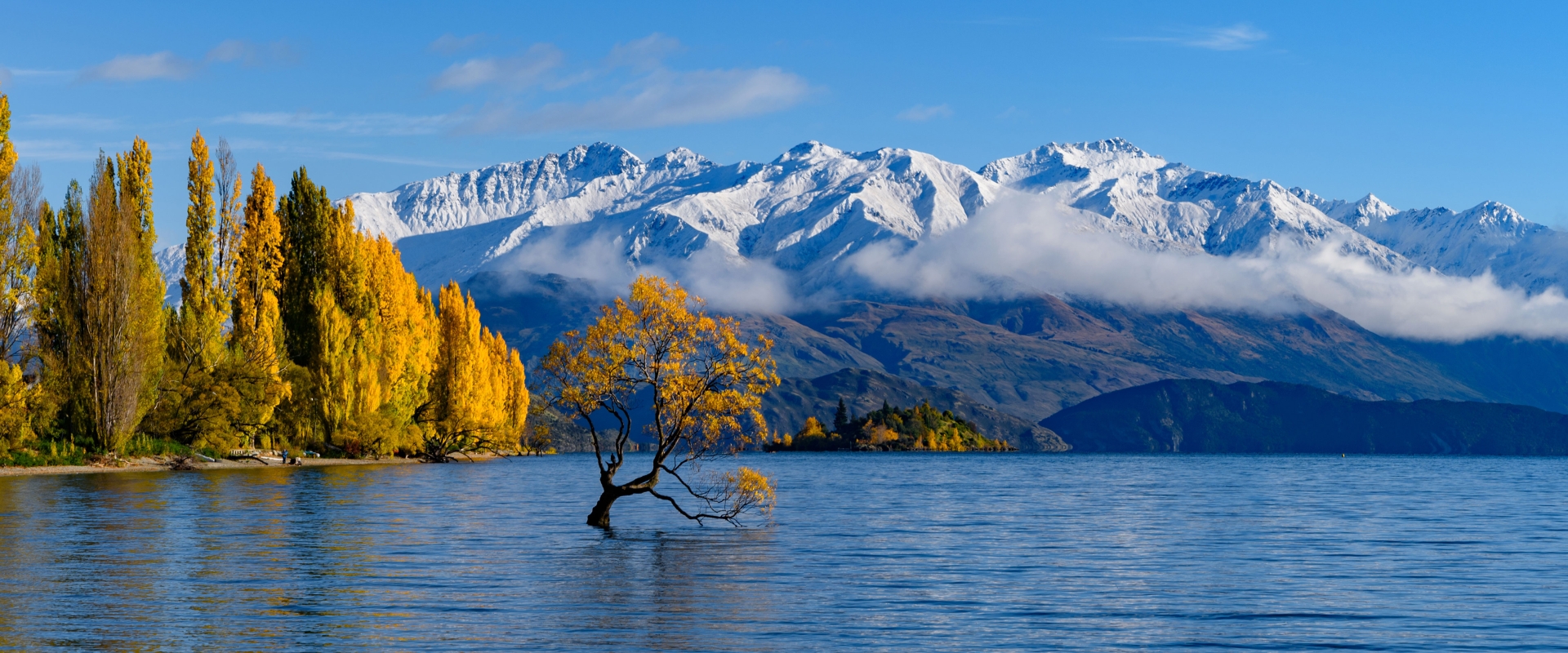 A Nation of Adventurers
VBT Company President and New Zealand native Timo Shaw loves to talk about his homeland. This pristine island nation in the southern hemisphere is perfectly positioned to foster an active vacation culture. "New Zealand is a nation of adventurers, so the infrastructure is there to support active vacations," says Timo. "You can go from biking in the mountains to relaxing on the beach all in the same day." For the last two years, travel to and from New Zealand has been restricted—and many New Zealanders, often called "Kiwis," have taken the opportunity to explore their homeland. "Kiwis are big travelers themselves, and for the last two years they've been exploring New Zealand," says Timo. "This means the roads, trails, and beaches have all been beautifully maintained, and our favorite hotels and restaurants are vibrant and healthy."
A Brief Introduction to New Zealand Vernacular
Here at VBT, we firmly believe in cultural immersion—and that's why our VBT trip leaders live where they lead. Our New Zealand guides are native Kiwis—and they love introducing travelers to the local lingo. According to VBT trip leader and native Kiwi Jan Kirkpatrick: "VBT's New Zealand trip leaders love to introduce travelers to terms that are unique to New Zealand. I like to call them "Kiwi-isms." Here's a sneak peek at a few of Jan's favorites:
Sweet as: This cheerful response can be applied in a variety of ways. It might mean a simple yes: "Could you please help me get my bike off the rack?" In this case, the response "Sweet as!" is accompanied by a pair of helping hands and a smile. It might be used as a celebration at the top of a stiff climb: "I made it!" In this case, the high-five and jubilant "Sweet as!" rejoices in your triumph. Or perhaps, it's just a simple acknowledgement: "I'm going to spend today lounging by the pool." In this case, the response "Sweet as!" might even be accompanied by just the slightest tinge of envy.
A box of fluffy ducks: This delightful aphorism perfectly reflects the sunny New Zealand attitude. After all, how could anyone resist having fun with a box of fluffy ducks? It expresses positivity, optimism, and general enjoyment. For example— "How was your afternoon at the beach?" "Like a box of fluffy ducks!"—meaning it was a lovely day at the beach. Which, in New Zealand, it almost certainly is!
Knackered: while not unique to New Zealand, this synonym for exhaustion has limited use in the United States and is helpful to know. As Jan points out, American travelers sometimes confuse the New Zealand pronunciation of "knackered" with "naked"—and that's not what they mean at all! If your VBT trip leader says something like "We expect you to be knackered at the end of today's ride," be sure to keep your clothes on!
The Widespread Influence of Māori Culture
Māori culture is deeply woven into all aspects of New Zealand life. For example, if you turn on the TV in New Zealand, you are likely to hear the local meteorologist welcoming viewers in Māori before continuing on in English. As we cycle through the South Island, you'll have the opportunity to pass Māori marae—wooden or cream-colored meeting houses with dramatic crimson carvings along the roof's edge. You'll see pouwhenua carvings—these imposing wooden poles are used to guard land boundaries and territories from harmful influences. You might even have the opportunity to listen to the beguiling tones of a waiata song accompanied by ceremonial dance. Māori influences can also be found in the delicate fusion of flavors of New Zealand's culinary traditions—incorporating native plants such as sweet potatoes, purple yam, and tī-pore roots cooked in a hāngī—or traditional earthen oven.
The Pleasures of the Table—New Zealand Style
Kiwi cuisine is revered the world over for its superlative local ingredients—including locally cultivated lamb, green-lipped mussels, and fresh oysters plucked from crystal-clear ocean waters. Other uniquely New Zealand treats include feijoa fruit—a small green fruit with a sweet, aromatic flavor—and Lemon and Paeroa soft drinks. And no trip to New Zealand is complete without sampling the nation's favorite after-dinner treat—hokey pokey ice cream! Hokey pokey is the Kiwi term for honeycomb toffee—this confection is delicately rolled into a rich vanilla ice cream to make this iconic New Zealand dessert.
New Direct Flights Make Travel Easier
Starting in July 2022, Air New Zealand has announced new direct flights to Auckland from Houston, with New York and Chicago coming this fall. "It's always been a bit of an undertaking to travel around the world," observes Timo, freshly returned from visiting family in Auckland. "But these new direct flights from the east coast and mid-west are going to make it much easier. Just hop on the plane, settle in for the night and wake up in New Zealand."
If cycling in New Zealand is on your bucket list of Big Trip destinations, our VBT tour consultants are eager to help! We'll answer questions, point you in the right direction with optional activities, sight-seeing, or trip extensions that will help you reach your goals. Just a quick call to 800.245.3868 will put you in touch with an expert tour consultant who will be happy to help you build a plan that ticks every box.