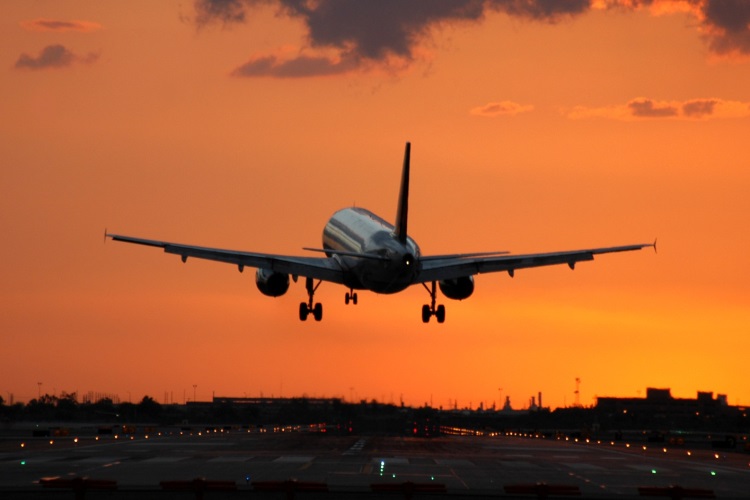 Let's face it - air travel is rarely fun. The long lines, the delays, the scrambling from the terminal to the gate is enough to frazzle anyone. With the five helpful tips below, however, you can make flying less of a nightmare:
Pack light
Checking bags introduces a whole new level of time and stress to traveling by air, so it's best to skip the process altogether if you can, or at least stick to checking one bag max. Remember that you can often buy anything you need once you arrive at your destination.
Be ready for security
Security is one of the biggest time wasters in air travel. Streamline the process by preparing as much as you can while in line. Even avid travelers still forget about that stray tube of toothpaste or water bottle they tossed in their pocketbooks or backpacks. Double-check your carry-on bags for any contraband liquids or foods before you go through security to save the dreaded check by a TSA agent. Also, consider signing up for TSA Pre-Check. It allows you to go through security without having to remove your shoes, coats, or liquids.
Use apps to your advantage
Excuse the pun, but so much is up in the air when it comes to flying. There are a variety of apps on the market that can help you stay on top of delays, gate changes, and other updates to your itinerary. The Travel Channel recommended checking if your airport offers apps that alert you when a security line is getting longer. MiFlight is one that's available at 50 airports.
Make Sure Your Passport is Updated
We strongly recommend making sure that you have a current passport that is valid for at least 6 months after you are scheduled to return from your trip. And when making your flight reservations, be sure to use your name exactly as it appears on your passport (ie. no nicknames, listing your middle name how it appears on your passport, etc.) per TSA regulations.
Pamper yourself
Make your flying experience more pleasant by taking care of yourself. Drink water throughout the flight, pack some healthy snacks in your bag, and invest in pillows or eye masks that help you sleep soundly.
With the tips above, you'll arrive at your destination refreshed, not frustrated! And if you opted to reserve your flight with our Air Package Plus, you have a free night in a hotel to get acclimated to the time zone change before your biking or walking vacation begins!
To learn more about reserving your flights to and from your tour with our Air Package Plus, click here. To request a free VBT catalog and learn more about our exciting vacations throughout the world, click here. If you would like to speak with one of our Tour Consultants, please call 800-245-3868. They are available Monday through Friday from 8:30 a.m. – 6:30 p.m. EST and Saturday from 10:00 a.m. – 3:00 p.m. EST.