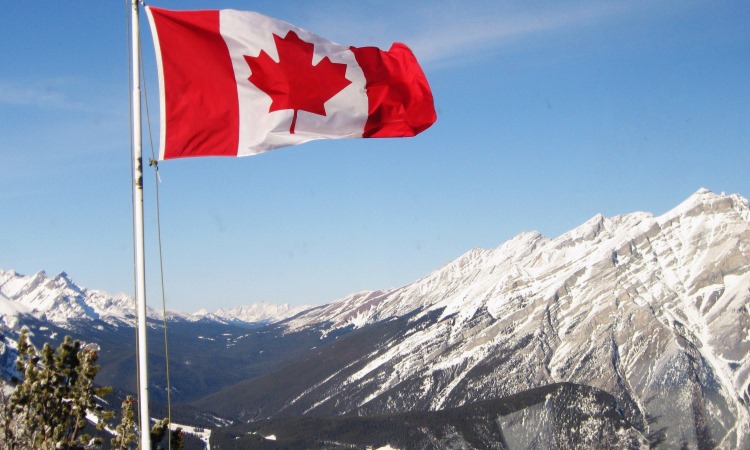 The Canadian Rockies stretch for 900 miles between Alberta and British Columbia. A formidable testament to the raw power of nature, its mountains rise to heights of nearly 13,000 feet, the peaks created millennia ago from the unrestrained movement of glaciers and tectonic plates. Today, millions of people travel to the Canadian Rockies each year to marvel at their beauty. Banff and Jasper National Parks cover large swaths of the mountain range, offering miles of gorgeous biking routes and hiking trails that reward travelers with unbelievable views. The Canadian Rockies are full of wonders wherever you look; in this place, unspoiled and untamed nature reigns supreme. Here are four stunning sights to see in the Canadian Rockies
Athabasca Falls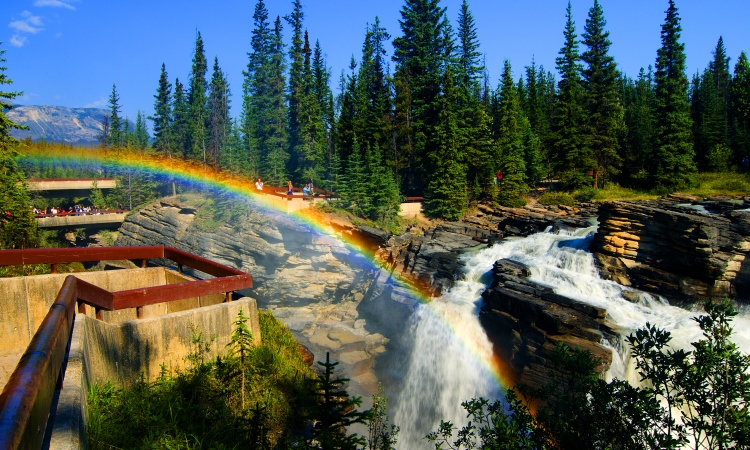 At 75 feet, Athabasca Falls is a decent height, but it's the sheer force of water power on display that makes this a must-see sight in Jasper National Park. Water rushes in from the Athabasca River year-round, exploding in a frenzy of mist and spray as it careens off the edge of the rocky cliffside. The flow of water is so powerful that it often creates potholes in the limestone below, according to Wild Canada.
Maligne Lake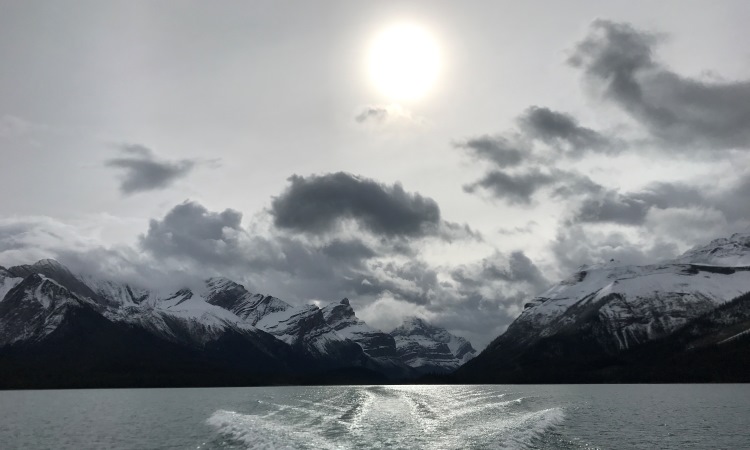 Maligne Lake is the largest natural lake in the Canadian Rockies. The peaceful and unimaginably picturesque lake is famed for the beautiful turquoise color of its water, which is so bright and vivid it appears almost fluorescent. Framing the lake is a sprawling mountain vista, with pine spires in the foreground and majestic snowy peaks up above, soaring so high they seem to kiss the sky.
Maligne Canyon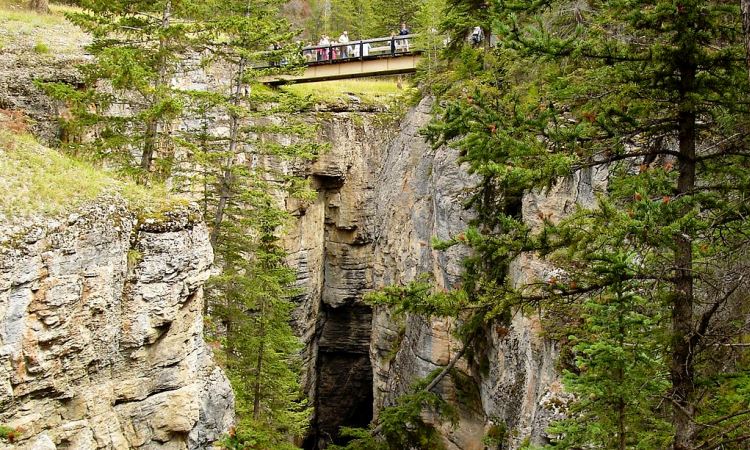 Biking through the nearby Maligne Canyon is an otherworldly experience that's not to be missed. In this ethereal, moss-covered gorge, you'll find the gushing Maligne River cutting its intricate, twisting path through limestone walls and giving way to effervescent waterfalls and shimmering springs in many places. Be on the lookout for any bridges that traverse the gorge; they offer incredible views of the wild heart of nature on display here.
Icefields Parkway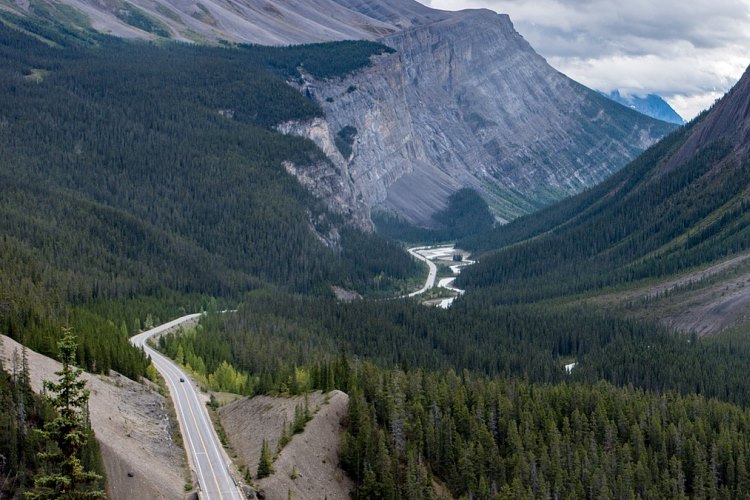 No one can accuse the Icefields Parkway of false advertising. This 144-mile highway is just as magnificent as it sounds, transporting travelers to a sparkling, icy wonderland that enchants at every turn. There are more than 100 glaciers along the route, including the imposing Athabasca Glacier. As you bike or drive the highway, you'll also see cool, crisp mountain lakes as clear as glass and a rich variety of wildlife, including bighorn sheep, elk, and woodland caribou.
Discover these and other natural sights for yourself on our Cycling the Canadian Rockies: Jasper, Lake Louise & Banff tour. To request a free VBT catalog and learn more about other exciting destinations throughout the world, click here. If you would like to speak with one of our Tour Consultants, please call 800-245-3868. They are available Monday through Friday from 8:30 a.m. – 6:30 p.m. EST and Saturday from 10:00 a.m. – 3:00 p.m.