Looking for VBT Walking Vacations? All VBT Walking Vacations have moved to our sister company, Country Walkers. The same tours you know and love, plus exciting new itineraries, are available to book through their website.
Tuscany is deeply rooted in the Italian Renaissance and consequently, is home to vast troves of amazing Renaissance art whether in the form of Italian paintings, sculptures or adorned architecture. A vital component to any VBT vacation is the immersion in local culture that we facilitate on tour through home-hosted meals, lectures from local experts, cooking classes, visits to wineries and olive oil mills and of course, museums. With 5 vacations throughout Tuscany, there are plenty of opportunities to explore the finer side of Italian culture with VBT. Here are some examples of the art you'll find on our various Tuscan tours.
Florence: The starting point of 4 VBT Tuscan vacations including The Tuscan Coast and Italy: The Quiet Pathways of Tuscany
Best known as the creative center of the flurry of productivity and inspiration that defined the Renaissance, Florence is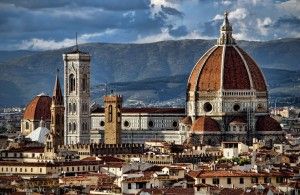 the starting point for 4 out of 5 of our vacations in Tuscany and we also offer a pre-trip extension there as a chance to really get to explore the delights of this amazing city before starting your biking or walking tour. Visiting Florence museums is a must and if you choose to go on our pre-trip extension be sure to take our "Glory of Tuscany: Florence and the Accademia Gallery" tour that is tailored especially for VBT travelers. First you'll visit the Accademia Gallery, where you'll spend time enjoying a closer look at its many treasures, including Michelangelo's sculptural masterpiece, David. A guided walking tour of the city concludes the Glory of Tuscany tour.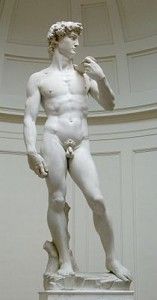 During your second day in Florence we also suggest going to the Uffizi Gallery—purchasing tickets ahead of time is strongly recommended—to view Botticelli's epic paintings, Primavera and Birth of Venus, as well as works by Caravaggio, Raffaello and Rembrandt. If you can't get enough, a short walk across the Ponte alle Grazie bridge over the Arno river will bring you to the Pitti Palace—the largest museum complex in Florence. It features several museums, including the Palatine Gallery which boasts more than 500 Italian paintings by acclaimed Renaissance artists like Raphael and Titian.
Tuscany by the Sea biking vacation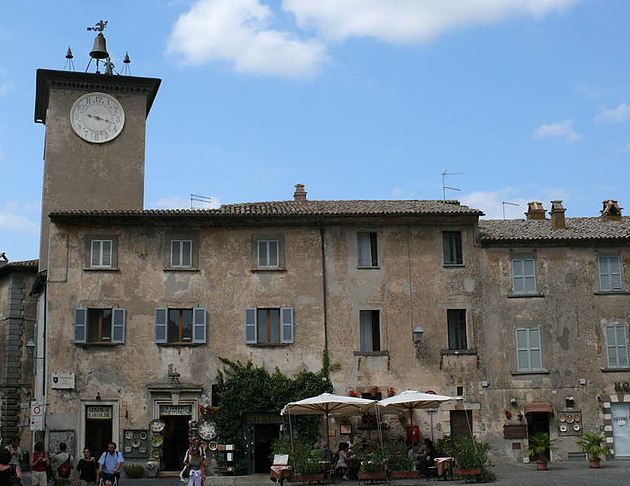 This popular vacation begins in the town of Orvieto, which was an important Etruscan city. After the Etruscan splendor, which was at its peak between the 4th and 6th centuries BC a period of decadence and exile followed. In fact, in 264 BC the Romans destroyed the city and nothing was left but ruins. Today you can see the collection of archaeological finds at Museo Faina, which includes more than 3,000 coins, Etruscan relics, and attic vases—all in a beautiful noble building facing the Duomo. You can also admire the Duomo's fascinating façade from a museum balcony. We also highly recommend visiting the Duomo & San Brizio Chapel as well. It dates back to the Renaissance and features beautiful frescoes by Luca Signorelli.
Tuscan Hill Towns by Bike (Please note: this tour is no longer offered)
The hotel we stay at in Siena is a restored monastery in the complex of San Niccolo' Church, in the quietest part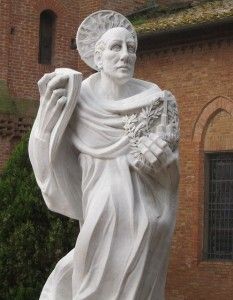 of the city. During our stay we'll attend a presentation on the Italian Renaissance and the history of Siena by a local art historian, who will then join the group for dinner in a local restaurant. The whole city of Siena, built around the Piazza del Campo, was created as a work of art that blends into the surrounding landscape. Throughout history, the residents preserved their city's Gothic appearance, which was developed between the 12th and 15th centuries. During this period, the work of Duccio, the Lorenzetti brothers and Simone Martini influenced the course of Italian and, more broadly, European art.
These are just a few examples of the authentic cultural experiences you'll have while on tour with VBT in Tuscany. To read more about our Italian vacations, please click here. If you would like to reserve a vacation or speak with one of our Tour Consultants, please call 800-245-3868. They are available Monday-Friday from 8:30am to 6:30pm EST and on Saturday from 10:00am to 3:00pm.