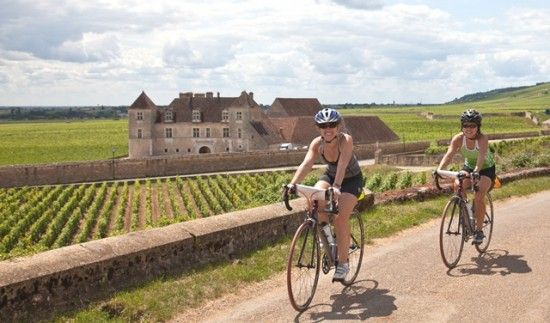 One of the great things about bicycling through the French countryside is the bike routes that take you along pastoral roads past serene rivers and beautiful stretches of hillside vineyards. Two of our favorite tours in some of France's wine regions are Bicycling Bordeaux & the River Dordogne and the aptly named, Burgundy: The Wine Route. On these two tours, our daily rides are accentuated with visits to local wine cellars and vineyards where you'll get to learn about wine production and more importantly, taste some of the delicious samples. ​
Cycling the Bordeaux region with VBT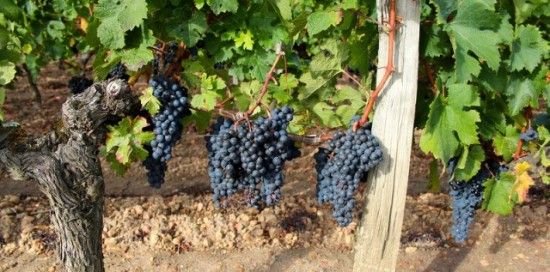 During our Bicycling Bordeaux & the River Dordogne​ tour, we'll explore the surrounding villages of St. Emilion—our home for 2 nights—and bike along rolling terrain past several impressive vineyard Châteaux—including the renowned Château Ausone and Château Cheval Blanc. Both of these wineries are classified as 1st Grand Cru Classe A, which is the French rating system for 'first growth' wines in the St. Emilion region of Bordeaux. The aforementioned Châteaux are the only ones that have been distinguished as Classe A in the area.
Later in the tour, our cycling route will take us past a 13th-century castle in the small town of Rauzan and the abbey at Blasimon, which dates back to the 12th century. After a rewarding day on our bikes we'll be treated to a visit with Claire Poncet at the Château Font-Vidal in Julliac, who will enlighten us with a talk about the process of wine production on her estate before offering us a tasting. The Château Font-Vidal has been family-owned since the early 1800's and produces richly red Bordeaux that features a "balanced palate with tasty tannins."
Visiting the Burgundy Region with VBT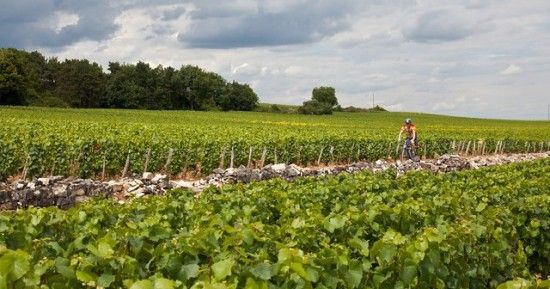 On this fascinating journey on our Burgundy: The Wine Route tour, we'll cycle along small wine roads through the world-famous vineyards of the Côte de Beaune and pass well-known villages like Puligny Montrachet, Meursault and Pommard—considered by many oenophiles as the mecca of Chardonnay production. Beaune is nicknamed the "Capital of Burgundy Wines" and its downtown is highlighted by the Hospices de Beaune, a 15th-century structure that once served as a charitable almshouse. The perfectly preserved Gothic masterpiece also hosts one of France's largest charity wine auctions every year. During our stay in Beaune, we'll also walk to one of the towns many wine cellars to taste some of the regional wines.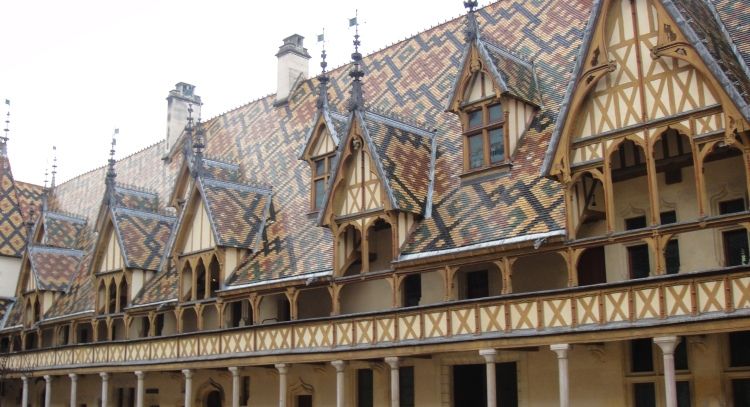 As we make our way from Beaune to Dijon later in the tour we'll wind our way to Nuits St. George, the region where famed Côte de Nuits red wines are produced. In this area, monks made wine for religious services for centuries and historians believe that the very first red wines in the world were made here. It is believed that the monks macerated the grape skins so the typical rosé wine would more closely resemble the blood of Christ.
These are just a couple examples of the many cultural highlights you'll find on these France biking vacations. To read more about all of our vacations in France please click here. If you would like to reserve a vacation or speak with one of our Tour Consultants, please call 800-245-3868. They are available Monday-Friday from 8:30am to 6:30pm EST and Saturdays from 10:00am to 3:00pm EST.