We love hearing from our travelers that seeing the world on an active vacation has influenced their lives. Meet multi-time travelers Ann and Mike who have started organizing groups of their own to take VBT trips with. It all started over 20 years ago as they joined a VBT vacation in our home state of Vermont…and the rest is history.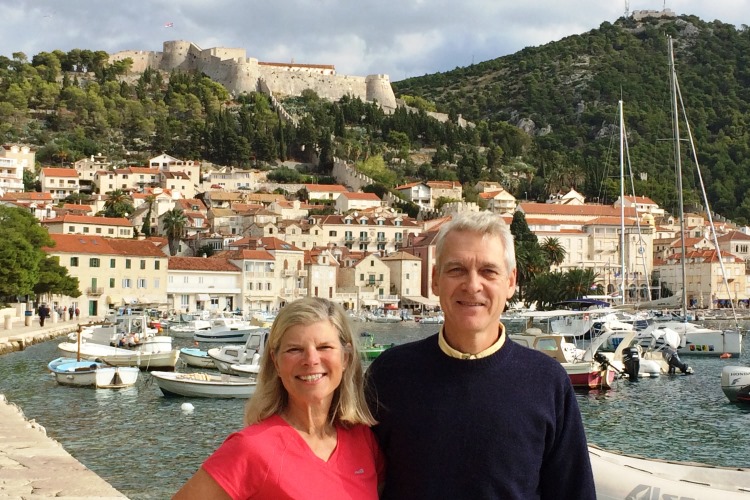 Why does active travel appeal to you and how did you first hear about VBT?
My husband Mike and I have had the good fortune to lead an active lifestyle—and bike trips with VBT have complemented our interest in combining exercise with seeing beautiful places, traveling with interesting people, and enjoying great food and wine. Our very first trip was to the "Northeast Kingdom" in Vermont in 1993 and we've taken almost one trip a year since then! VBT was suggested to us from our running friend Valerie who had also taken the Northeast Kingdom bike trip.
Over the years you've been all over the world with VBT in places like Italy, Costa Rica, New Zealand, Croatia, California, France and more. What has been your favorite vacation with us so far and why?
Our favorite trip so far is Tuscan Hill Towns by Bike—so much that Mike and I have done it twice! Although it is challenging, hopping in the van is always an option. For us, an amazing part of that trip is when we were on tertiary roads biking through gorgeous vineyards. We realized that if we weren't traveling with VBT there was almost zero probability we would have found that experience.
Our itineraries feature group activities designed to connect our guests with the local culture while on tour. What is your most memorable "off-the-bike" experience?
On the bike trip to Provence, we had a walking tour in Saint Remy to the asylum where van Gogh lived and worked. The guide was a beautiful French art historian named Mathilde. It was intriguing to stand in the same spot where Irises was painted and to also compare his landscape paintings from Saint Remy with the actual landscapes. Did you realize that van Gogh painted one oil painting a day the last year of his life?
You've been on 19 VBT trips in the past two decades and have even organized groups to join you with our Group Travel Program. Do you have any advice for those preparing for their first biking tour with VBT?
Travel light. Mike and I are carry-on travelers. That is, we attempt to bring as little with us as possible. One carry-on bag, and one back pack...that's it! We focus on our bike clothes since VBT evening events are generally casual, and you'll see me plenty of times in the same ensemble. Also, we always use the excellent helmets provided by VBT, which saves us from bringing our own.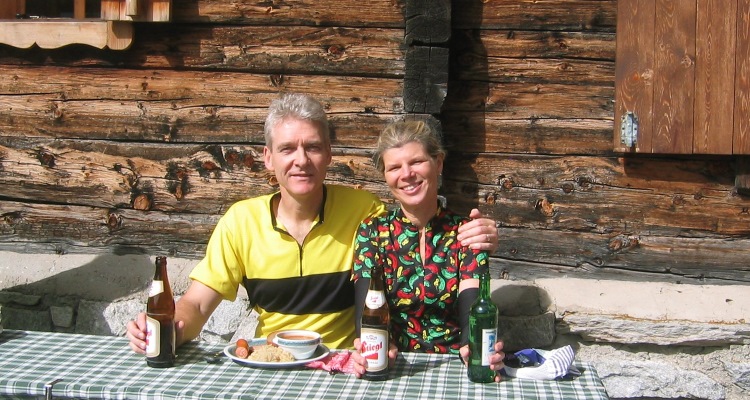 You organized a group to join you on our Cycling Piedmont: Into Italy's Slow Food Farmland tour this spring, which will be your 20th VBT vacation. What are you looking forward to most about returning to Italy?
For this trip to Italy Mike and I are traveling with nine friends...none of whom have been on a VBT trip before! Our friends John and Bob are especially interested in exploring the rolling hills, I think the rest of us will focus on the slow food and local wine.
One last item, I would like to give a shout out to VBT's great Trip Leaders...who have always been super. In particular we arrived in Florence, Italy the morning of September 11, 2001 in time to watch the events taking place in NYC and Washington DC. It was frightening to be away from home, and the leaders in addition to taking care of our biking needs, exhibited strong concern for our spiritual well-being too.
To learn more about our Group Travel Program click here. To request a full catalog with all of our vacations please click here.
If you would like to organize a group vacation with us, please call John Zelig, VBT Group Tour Manager at 800-245-3868, x3307.