Last January, VBT Chairman Gregg Marston and his wife Caroline went on our Chile's Coastal Vistas & Vineyards bicycling vacation. We had a chance to catch up with Gregg upon returning from the first Chairman's Tour of 2017. Here are some fun photos from their trip paired with Gregg's comments providing a little backstory about each one.
Crab fishing in Zapallar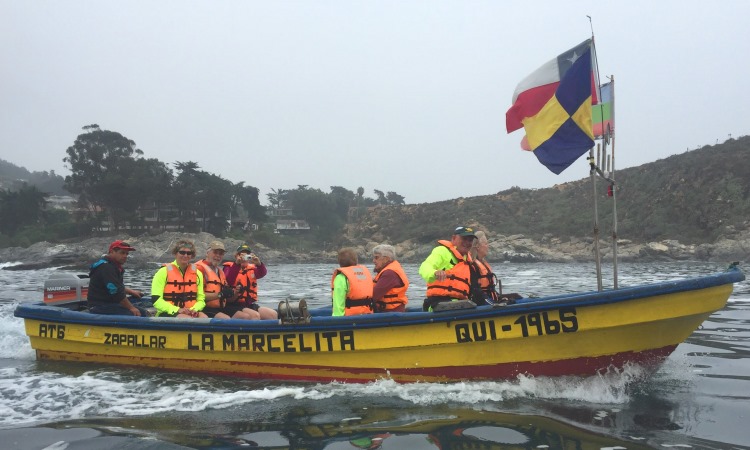 "In the village of Zapallar—right on the bold Pacific Coast—we took the morning to go crabbing with local fishermen. As a lifelong sailor, it was such a joy for me to be on the water first thing in the morning and interacting with authentic local fishermen before a great day of cycling along the coast."
Casablanca Valley Vineyards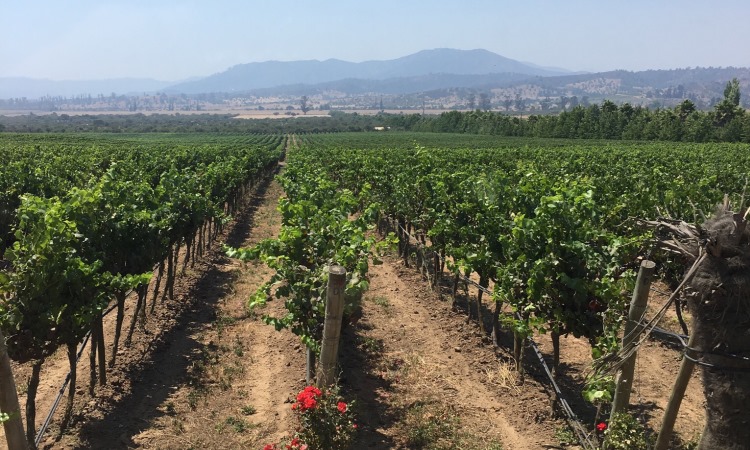 "The vineyards of Chile are as nice as any I have seen in the world. And the wines that are produced—wonderful Syrahs, Chardonnays, Cabernets and Sauvignon Blancs—rival anything I've tried in Europe. And the great part about cycling here is getting to experience the beautiful and serene topography."
Rodrigo, a VBT Chilean Trip Leader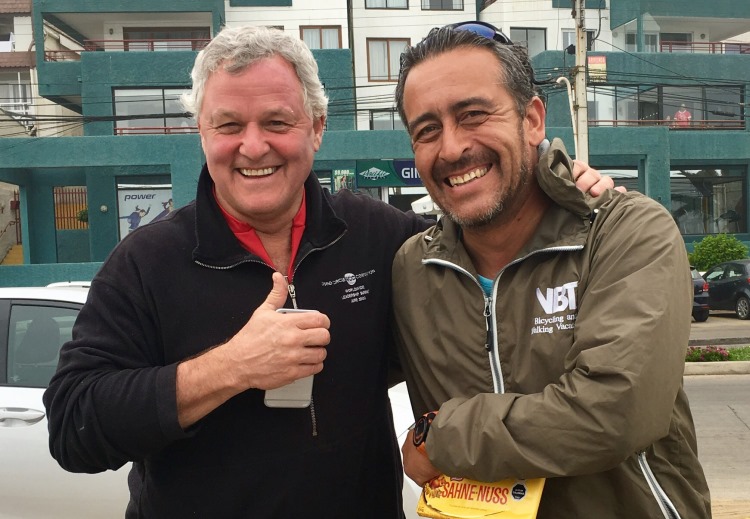 "We owe so much thanks to Rodrigo for all the hard work he puts in to making our tour here so excellent. He ensures that the bikes are in perfect condition, the van is always there for support and transport, and that the snacks are abundant. He is so reliable, and is always there with a smile."
Cycling the Santa Rita Vineyards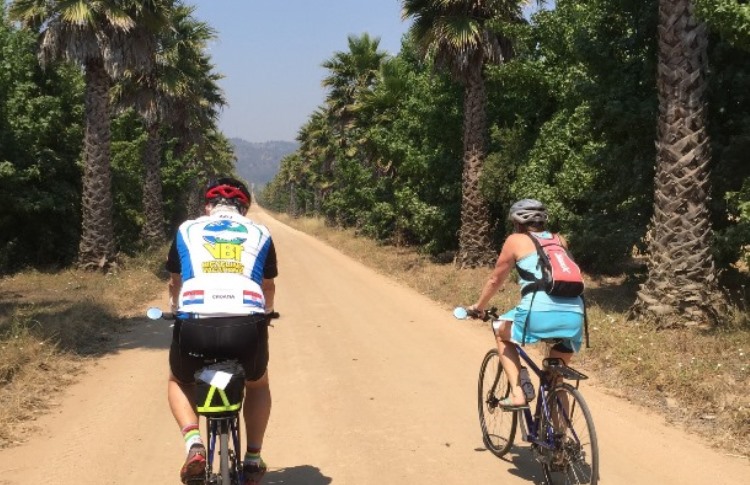 "In this photo, Caroline and I are heading back to the hotel after a fabulous day of cycling through the Casablanca Valley. Tucked away within the Santa Rita Vineyard estate, the Hotel Casa Real is one of my favorite accommodations ever.
Farewell dinner at the Santa Rita Winery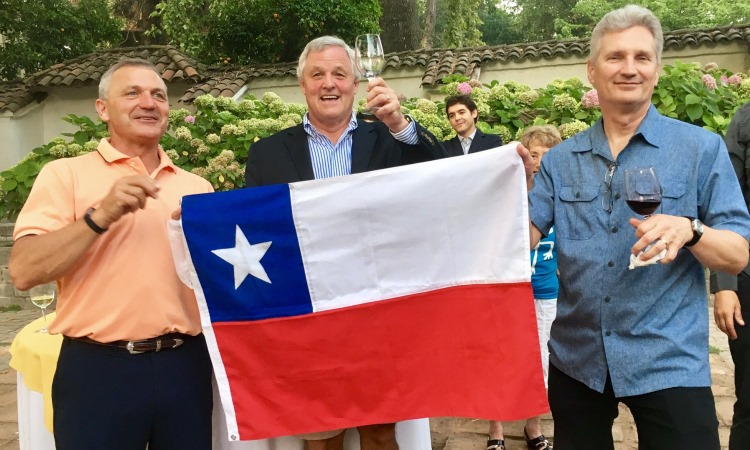 "Chi, chi , chi…le, le, le…Viva Chile!" This was our mantra for the second half of the tour. Certainly on our memorable final night here at the Hotel Casa Real, you could hear our chant for miles around, much to the delight of our Chilean hosts."
To read more about our bicycling tour in Chile, click here. To learn where the Marstons are off to next, please visit our Chairman's Tours Page. To request a free VBT catalog in either print or digital format, please click here. If you would like to reserve a vacation or speak with one of our Tour Consultants, please fill out this form or call 800-245-3868. They are available Monday-Friday from 8:30am to 6:30pm EST and Saturdays from 10:00am to 3:00pm EST.