Wine has been a staple of human civilization for thousands of years. One of the great things about wine is that the region in which it is grown plays such a vital role in the finished product. All around the world, from France to Chile to California to New Zealand, vintners have honed their skills to produce amazing wine that reflects their local region. With VBT, you can visit some of the world's best wineries, enjoy informative tastings, learn to mix your own wine, and even cycle or walk along on scenic wine roads that are closed to public car traffic. Keep reading to learn about some of our favorite wine-producing regions.
France


The world's largest exporter of wine has been producing as far back as 6th century BC during Roman times. Some of the grape varieties that originated in France are Cabernet Sauvignon, Chardonnay, Pinot Noir and Syrah. Two of the defining characteristics to look for when picking out your French wine is the land where the grapes were grown—known as terroir—and the classification given in the country's highly regulated Appelation d'originie controlee (AOC) system. VBT has numerous tours that explore the best known wine regions in France from Burgundy to Alsace and the Loire Valley.
Italy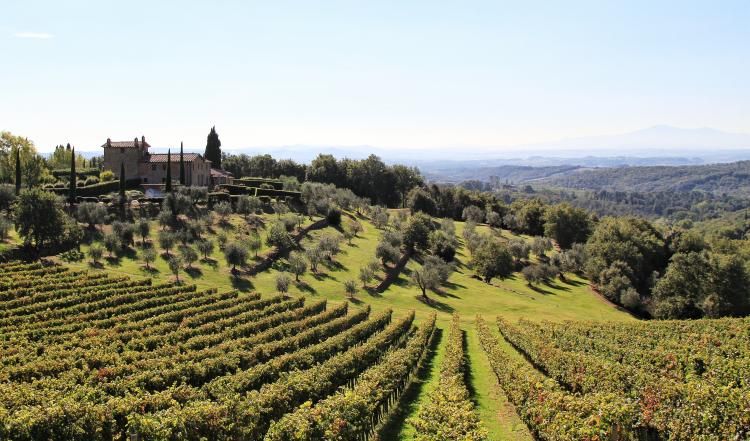 Wine is virtually synonymous with Italy. And with good reason—it recently surpassed France as the world's largest producer with more than 2,000 labels and 48,000 hectoliters. Italians have been bottling wine for more than 3,000 years and many oenophiles are fond of saying that the whole of Italy is one big vineyard. With VBT, you can visit Tuscany and taste wines like Chianti and so-called "Super Tuscans" wines. The former, according to the DOC (Italy's wine control organization) must be made with at least 80% Sangiovese grapes, one of Tuscany's finest having been cultivated since 1141 AD by dozens of generations! Because the latter are unregulated by the DOC, these Super Tuscans have added a new creativity and excitement to Tuscany's wine cellars. Elsewhere in Italy, you can learn about Veneto's easy-to-drink table wines, such as the sweet Amarone, and Sicily's fortified Marsala.
California


California produces 90% of America's wine and its 1,200 wineries would collectively be considered the fourth largest producer in the world, if California were its own country. Some of the most highly regarded varieties (like Pinot Noir, Chardonnay and Pinot Grigio) are grown in the coastal valleys northeast of San Francisco where a combination of Californian sun, cool sea breezes and fog provide the perfect weather for grape growing. Learn more about the experience you'll have on our California Wine Country & the Pacific Coast​ biking tour in this dedicated blog.
Chile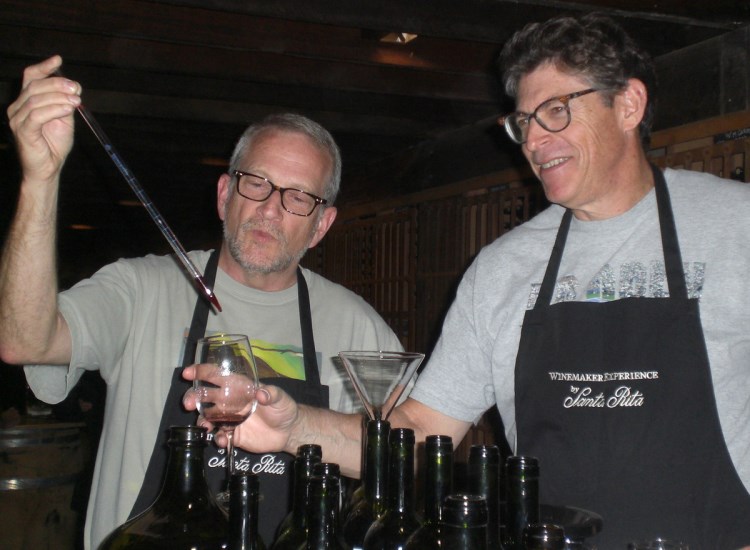 Thanks to the Spanish conquistadors, wine has been grown in Chile since the 16th century. Today Chile is the 4th largest exporter in the world, behind only France, Italy & Spain. Thanks to the rain shadow created by the Cordillera de la Costa—Chilean Coastal Range—and the cool Pacific air, the Casablanca Valley the perfect place to grow wine in Chile….and enjoy scenic cycling routes. During our Chile's Coastal Vistas and Vineyards biking your, we'll learn why Central Chile is a great place to grow Chardonnay, Sauvignon Blanc and Pinot Noir; create our own personal wine blend with an expert sommelier, and the delightful tale of the rediscovery of Carménère grape, which was thought to be extinct for 150 years.
New Zealand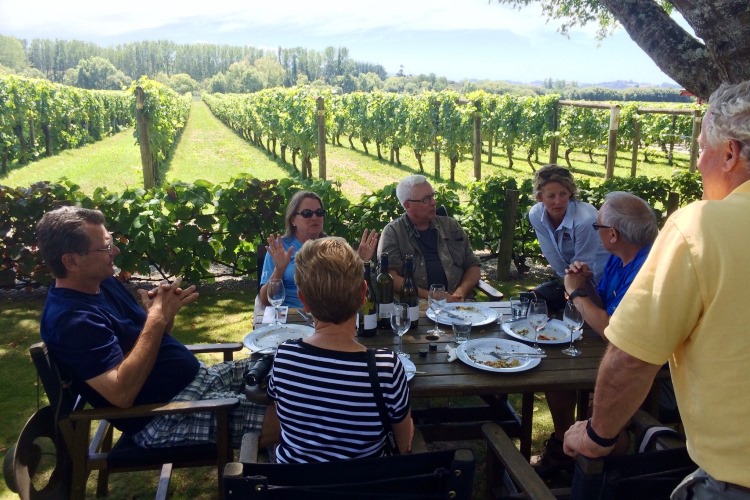 New Zealand can trace its wine roots back to British colonists harvesting grapes in the 1830's near Waitangi on the North Island. Today, the world's 8th largest exporter has 10 different wine regions. VBT travelers can visit three of them—Marlborough and Nelson on our walking vacation and Central Otago on our biking tour. The regions we'll explore while walking are known for producing crisp, cool climate grapes like Sauvignon Blanc. New Zealand's southernmost wine region, the Central Otago, is known for grapes grown at higher elevations like Pinot Noir and Chardonnay.
To request a VBT catalog in either print or digital format, please click here. To reserve a vacation or speak with one of our Tour Consultants, please call 800-245-3868 or fill out this form and we'll follow up to complete your reservation at your convenience. Our Tour Consultants are available Monday-Friday from 8:30am to 6:30pm EST and Saturdays from 10:00am to 3:00pm EST.