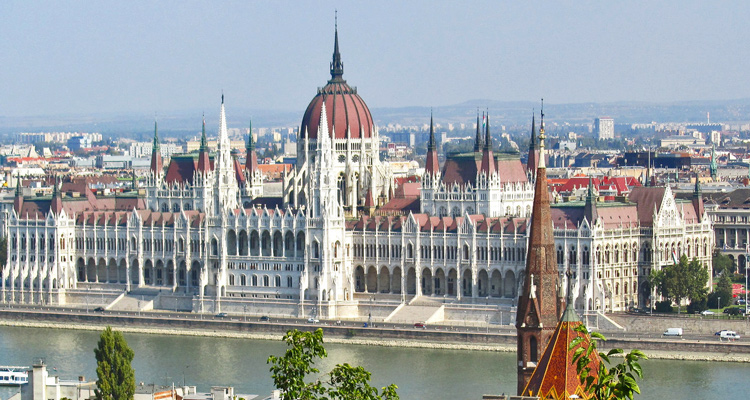 Running from Germany all the way to Ukraine, the Danube is one of Europe's longest, best known and most traversed rivers. It passes through the capitals of Slovakia and Hungary, which bookend VBT's Hungary & Slovakia: The Best of the Danube bicycling adventure.
There is a lot to see on this riverside journey, but we believe that the four attractions described below stand out as can't-miss landmarks:
1. Bratislava and the UFO Bridge
Many Bratislava delights stem from its historical importance as a temporary Hungarian capital while Ottoman forces held Budapest under their control in the sixteenth century. The so-called UFO Bridge, however, is decidedly modern. Although the bridge is technically called the Bridge of the Slovak National Uprising, its sobriquet comes from the futuristic design of its observation deck. From ninety-five meters up, you can see for miles down the Danube in either direction.
2. The Danubiana Meulensteen Art Museum
One of the premier art museums in Eastern Europe, the Danubiana Meulensteen art museum sits on a jetty that juts out into the Danube. According to the museum's official website, its name is an homage to the galley ships from the region's Roman-occupied history. The modernist sculptures on the grounds outside and the contemporary art housed within should appeal to any art enthusiast that loves to spend an afternoon soaking in local culture.
3. The Fertö/Neusiedler Lake Region
Known the world over for its natural beauty, Fertö Lake, the westernmost steppe lake in all Eurasia, is a UNESCO World Heritage site. Found right on the Hungary-Slovakia border, Fertö Lake (or Lake Neusiedler if you're on the Slovakian side) is surrounded by reeds and home to many of the area's migratory birds, including great white egrets, purple herons and warblers, according to a study by the Museum of Zoology in Linz, Austria.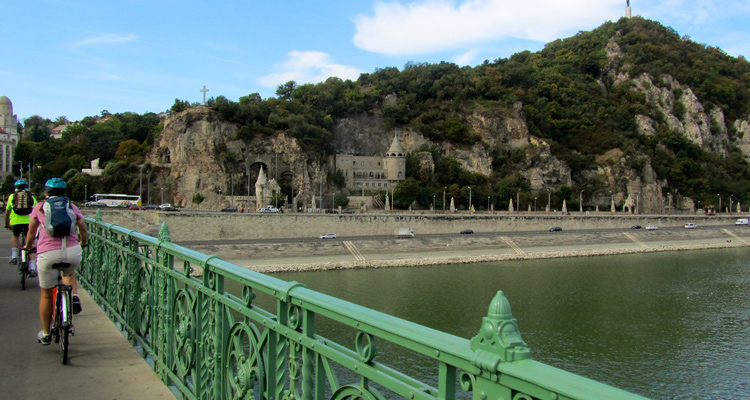 4. Budapest's Castle District
Did you know that the entire capital of Hungary is an UNESCO World Heritage site? Budapest is one of the earliest known human settlements, and its Castle District, as well as the remnants of ancient structures visible throughout the city, is among the most fascinating, haunting sights in all of Europe. Castle Hill, which is independently honored by UNESCO, is the aptly named location of the Royal Palace. It has been rebuilt several times since the thirteenth century. The castle now houses a museum devoted to its history as well as the Hungarian National Gallery and the country's central library.
To request a catalog and learn more about VBT Bicycling and Walking Vacations, click here. If you would like to speak with one of our Tour Consultants, please call 800.245.3868. They are available Monday-Friday from 8:30 a.m. to 6:30 p.m. EST and Saturday from 10:00 a.m. to 3:00 p.m.