With over 50 biking, walking and bike & barge vacations to choose from, picking a VBT tour can be quite a challenge. To give you an insider's perspective, we thought it would be fun for VBT's team of trip designers to chime in on some of their most beloved vacations. After all, who better to recommend a VBT tour than the folks who know them best!
Anne, VBT Tour Director (Vermont): Cycling the Canadian Rockies: Jasper, Lake Louise & Banff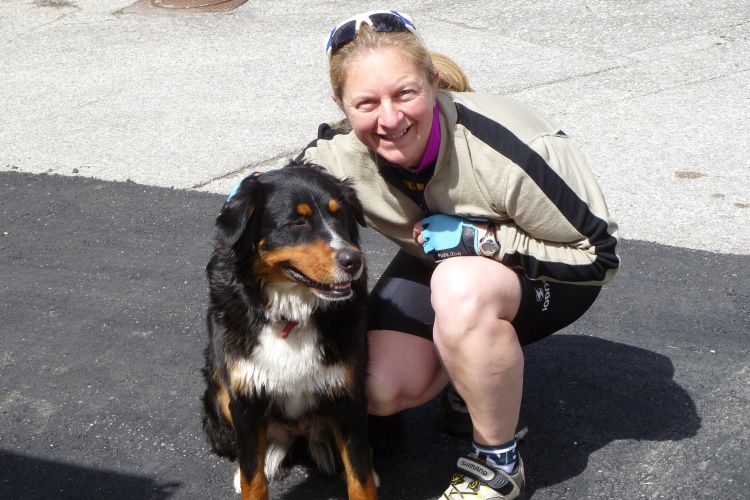 "For me, life is a mountain, and the connection I feel in the mountains feeds my soul. Our Cycling the Canadian Rockies: Jasper, Lake Louise & Banff tour immerses you in the stunning scenery, glacier-fed lakes and jagged mountains that takes my breath away every time I travel to this area. Cycling through Jasper and Banff National Parks, both part of the Canadian Rocky Mountain Parks UNESCO World Heritage Site, and the Icefields Parkway, one of Canada's national treasures and wilderness corridor, is one of the best outdoor experiences in the world. Comfortable lodges, hearty mountain cuisine, and the alpine breeze against your cheeks will nourish your mind, body and spirit and will awaken the adventurer inside of you."
Tracey, VBT Product Director (England): Holland & Belgium Bike and Barge'
"All of our Bike & Barge tours help foster the camaraderie between the group and creates an intimate atmosphere with trip leaders, barge crew and travelers—all 'like-minded' people. However on the Holland and Belgium tour there is the added benefit of meeting the friendly local Dutch and Belgium citizens and being able to converse directly with them as most speak English. This is highlighted during an after-dinner visit to the home of a family in Tholen. The cycling is also just wonderful, with various daily options along canals and passed windmills, through ancient cities and small farming hamlets and through the polders of the Dutch Masters."
Kevin, VBT Tour Director (Costa Rica): "I love our Czech Republic, Germany and Austria biking tour as it differs from many of the other VBT programs which focus on a region of only 1 country like our Italian & French tours. I enjoy the opportunity of visiting 3 different countries and the diverse cultures, languages and scenery that each country offers. Even though we are travelling to 3 different countries, we focus on the area where these countries border so as to try and keep our shuttling time to a minimum. "
Cammy, VBT Tour Director (Vermont): Provence: The Alpilles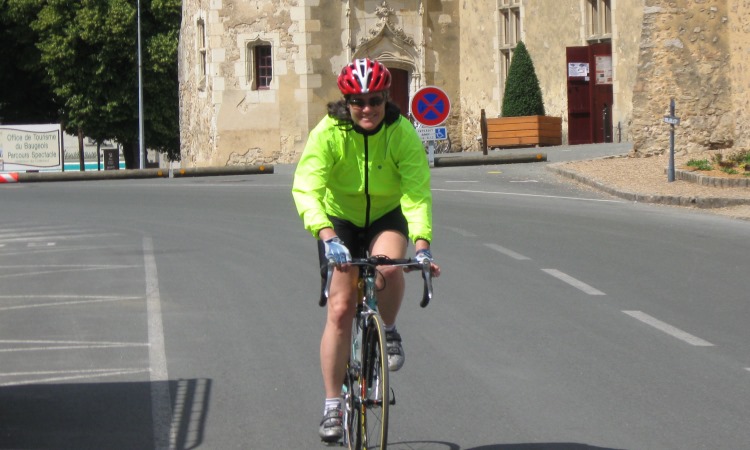 "What is really lovely about our Provence: The Alpilles itinerary, in addition to the scenic cycling, are the charming town centers where we stay each night. Starting in Aix-en-Provence on our Air Package, it is the perfect introduction to the Provencal way of life – an entirely pedestrian core is magical with its outdoor candlelit restaurants and fountains softly splashing in every square. Start the cycling tour in St Remy, "home" for 3 nights, also with its perfectly walkable and accessible center with charming shops, from Joel Durand's famous chocolate shop to French clothing boutiques to traditional bakeries and enticing patisseries, even typical local hardware shops for those fun little items you can't find at home. For the last 3 nights, the town of Villeneuve les Avignon, an exclusive "suburb" of Avignon, is built around an 11th century abbey and fortifications of the same period and listed on the French National Monuments. It contains museums, a chapel and terraced gardens, all overlooking and a short distance from the Rhone River and Avignon's historic bridge, Pope's Palace, and walled center. Each day's ride takes you out into iconic Provencal countryside, with its hilltop towns, cypress and olive trees, and then loops you back to these charming centers where you've earned your aperitif of a cold beer or chilled pastis on a café terrace."
Katia, VBT Tour Director (Italy): Italy: Cycling the Dolomite Valleys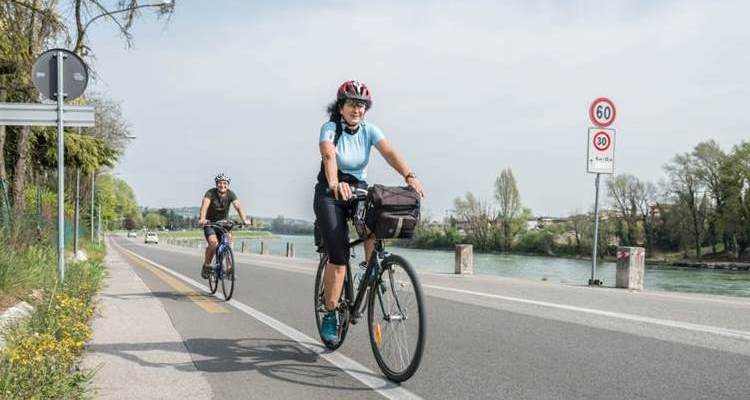 "Being that I live in Italy I have to say that all of our Italian tours are wonderful—each one with its own personality despite the fact that they all are in one small country and not really far one from the other! I enjoy our Italy: Cycling the Dolomite Valleys vacation so much because the scenery is so magical. Our incredible ride on the final day starts in a cozy mountain village and ends in Merano with about 30 panoramic switchbacks, after passing by thousands scented apple trees. One of the best ride of my life! It pairs perfectly with the second day one: the breathtaking Dolomites skyline faces you for miles before stopping for a picnic overlooking the entire valley. As you ride from place to place, you'll begin to learn about mix of Austrian-German culture intermingled with the ancient mountain Ladin culture and today's Italian culture, which makes for a wonderful melting pot of influences on this region."
Chris, Vice President of Worldwide Tour Development (Vermont): Spain's Costa Brava: Cycling Dali's Landscapes
[caption id="attachment_36724" align="aligncenter" width="750"]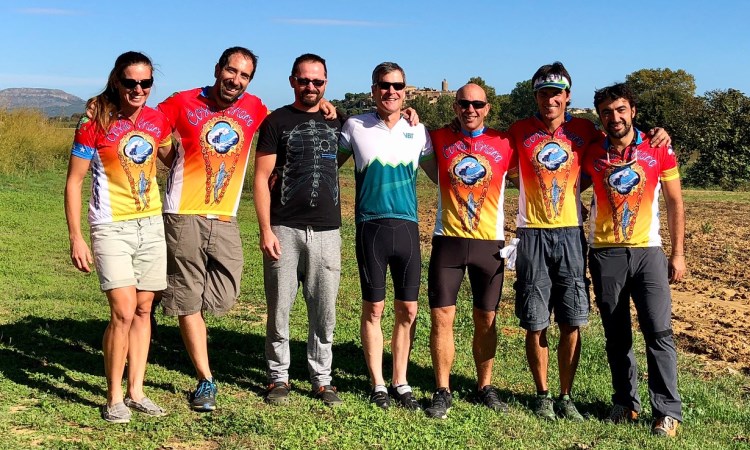 Chris (center) with VBT's Trip Leaders in Spain[/caption]
"When I took our Spain's Costa Brava: Cycling Dali's Landscapes vacation last fall, I was impressed by the fine-tuned schedule that allowed me to experience so much, without ever feeling rushed—from getting to know the genius behind Salvador Dali to being treated daily to easy cycling while surrounded by dramatic scenery. Plus, daily interaction with locals—from VBT's superb Trip Leaders to hotel owners and even the owner of an innovative cider house and farm. The accommodations were first-rate. I loved lounging on a private deck overlooking a Mediterranean beach—not to mention waking up to a delicious breakfast. And did I mention the wine? Reasonable and tasty! I hope you'll give this trip a try. I highly recommend it!
Debora, Tour Operations Manager (Italy): The Amalfi Coast & Capri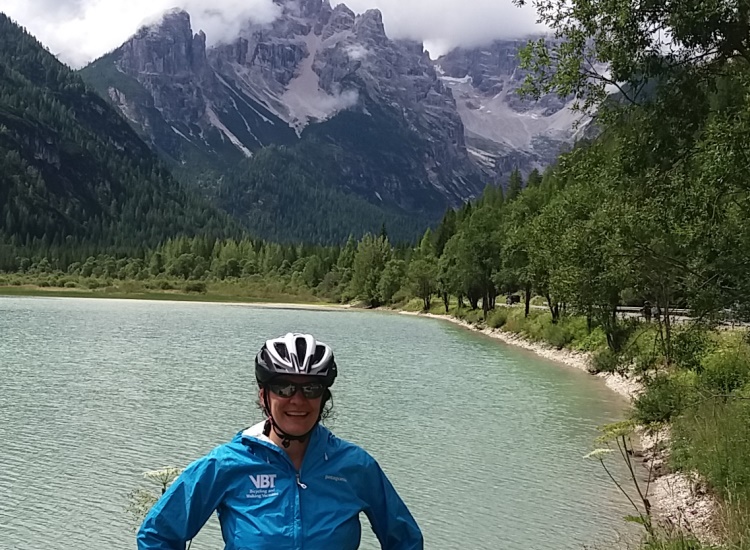 "One of our walks is the Path of the Gods, the soul of the tour, that features breathtaking scenery overlooking the sea and coastline dotted with picturesque villages…as if it was made by Gods. The Amalfi Coast, the beloved destination for Roman emperors, looks like a natural balcony between the blue Mediterranean waters and the slopes of the Lattari mountains, with valleys, beaches and lemon and olive tree terraces, not to mention the amazing ruins of Pompeii and the magic of Capri Island. Our routes are a combination of paved roads and easy terrain, mixed with moderate hills, uneven footpaths on downhill slopes, and cobbled steps that show how man has shaped nature over centuries. In addition to that, our tour is enriched by VBT with amazing accommodations and local culture events that make the Amalfi Coast walking tour one of VBT's highest rated vacations! I also found very comfortable to unpack only once, and changing 2 properties instead of 3 with a longer staying in worldwide famous destination Sorrento and in the romantic Ravello, enjoying calmly this breathtaking scenery overlooking the sea."
To request a free VBT Catalog please click here. If you would like to reserve a vacation or speak with one of our Tour Consultants, please call 800-245-3868. They are available Monday-Friday from 8:30am to 6:30pm EST and Saturdays from 10:00am to 3:00pm EST.