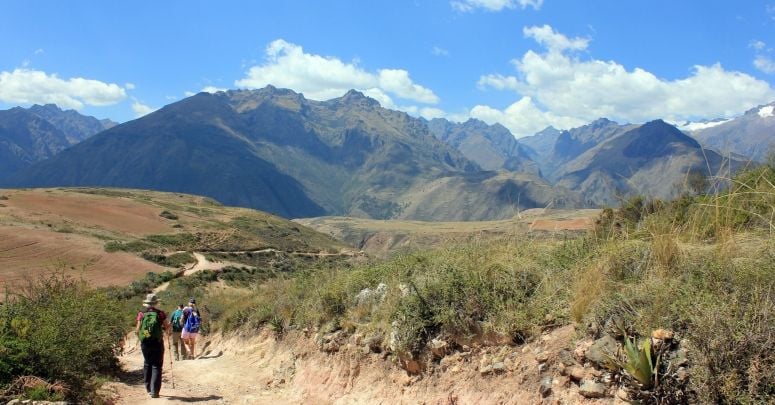 At VBT, each of our 49 biking and walking vacations are deliberately selected to give you ample opportunity to explore both the landscape and the culture of your desired destination. But we recognize that it is, after all, your vacation, and we take comfort on the road very seriously. After an invigorating day of discovery, we want you to relax, unwind, and enjoy the time spent at your on-tour accommodations. Traveler's on our popular Peru: Machu Picchu & the Sacred Valley walking tour will stay in hotels ranging from 4-star eco-lodges near the lost Incan City to a centrally-located 5-star hotel in the heart of Lima. Here are our traveler's favorites…
Inkaterra Machu Picchu, Machu Picchu Pueblo
• 93% of VBT travelers rate this hotel as "excellent"
• 2014 TripAdvisor Travelers' Choice Winner in both 'Top Hotels' and 'Romance' categories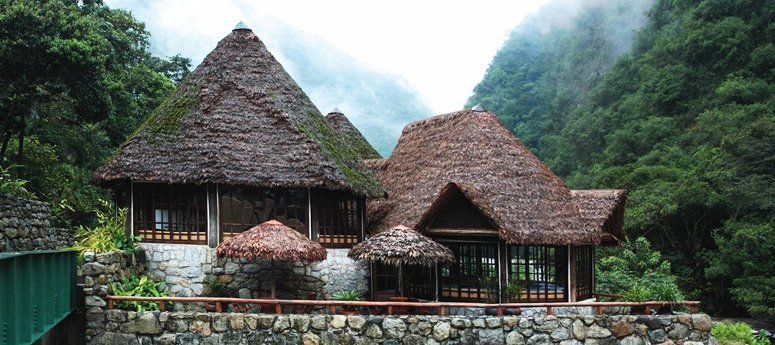 During our two days spent visiting the magical Lost City of the Incas, VBT travelers will stay in one of Inkaterra's selection of luxurious whitewashed bungalows. Pamper yourself with a spa that uses only the finest natural essences, and dine at their amazing restaurant, complete with stunning views of the rushing Vilcanota River. The property's 85 luxury cottages were designed in the manner of a sprawling Andean-style village, located on 12 sheltered acres teeming with exquisite natural beauty. Guests may opt for the hotel's nature and orchid tours as well as a birding adventure during their free time.
What our travelers say: "One of my favorite hotels ever. Fabulous ambiance perfectly fitting the locale. Excellent orchid & bird nature walks and enjoyed exploring the herb & tea gardens too."
Casa Andina Private Collection Miraflores, Lima
• Received a 2014 TripAdvisor Certificate of Excellence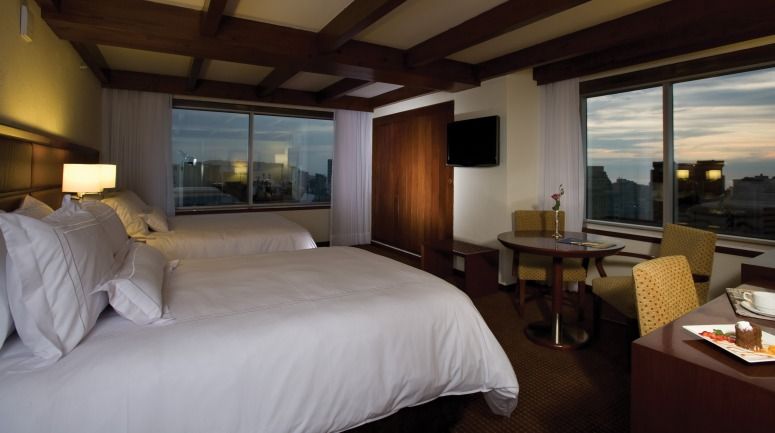 With its stylish contemporary design, cutting-edge technology and ideal location, the Casa Andina Private Collection Miraflores hotel is the top of its class in every aspect. Located in the building that once housed the Miraflores César's—Lima's fondly remembered, original 5-star hotel—this modern icon was dramatically transformed in 2008 into the capital's newest luxury hotel. VBT guests who opt for our Air Package Plus plan or the tour's pre-trip extension will enjoy both the hotel's public spaces and its private rooms—decorated with a quintessential Limeño flavor that showcases a fascinating collection of works by contemporary artists and prized colonial-era antiques. First-class amenities include a heated pool, a gym furnished with the latest exercise equipment, and the prestigious Joop salon and massage room.
What our travelers say: "It was a great introduction to Peru. Well located between Lima's two primary tourist areas...the cliffs and historic district. The staff was exceptional."
Casa Andina Private Collection Valle Sagrado, Yanahuara
•Received a 2014 TripAdvisor Certificate of Excellence


Located in the heart of the Sacred Valley of the Incas and surrounded by beautiful gardens, this is the Sacred Valley's most complete hotel. A mountain chalet-style retreat with panoramic Andes views from every room and every angle, this charming 85-room hotel is where VBT guests stay during 2 days spent discovering the Maras Salt Mines and the Incan ruins at Ollantaytambo. The property features eight acres of landscaped gardens, a domed planetarium with an observatory for stargazing at the southern-hemisphere sky and a full-service spa.
What our travelers say: "The grounds were beautiful as was the scenery. It was a joy to wake up in the morning to the views."
To learn more about our Machu Picchu and the Sacred Valley walking vacation, please click here. If you would like to reserve a vacation or speak with one of our Tour Consultants, please call 800-245-3868. They are available Monday-Friday from 8:30am to 6:30pm EST and Saturdays from 10:00am to 3:00pm EST.