Top Tours for Group Travel with VBT
If you've ever thought about getting a group of friends or family together to take an active vacation then VBT has some great news for you. Take advantage of our Group Travel Program and you could save both yourself and your friends some money—you could even earn a FREE vacation! Because we already specialize in small-group active travel, our Group Tour Manager will guide you every step of the way and be able to take care of all the details for your group from flights to any extended stays at the beginning or end of our tours. All you have to do is pick a destination and we'll do the rest! To help you get the ball rolling we've compiled a list of the Most Reserved Vacations for Groups.
Italy: Cycling the Dolomite Valleys—with departures from May–October
Traveler Rating: 4.9/5 | Difficulty Rating: Easy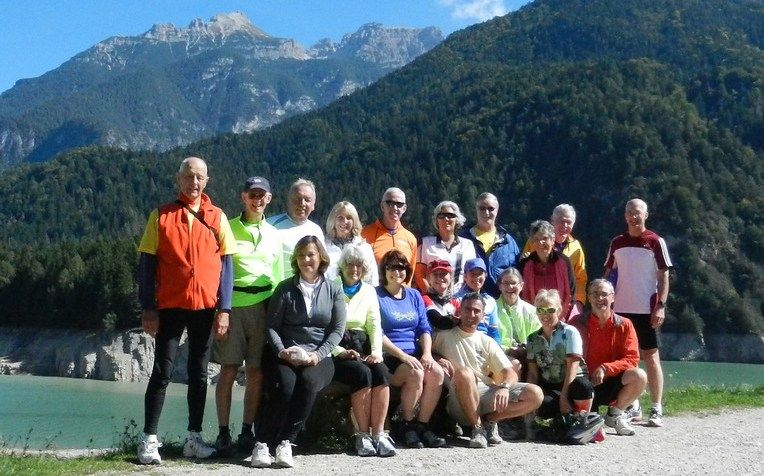 Explore the valleys of the majestic Dolomites where cycling on downhill and flat paths reveal meadows, orchards, forests, canyons and roaring cascades. We'll visit ancient villages, discover local history and sample cuisine during special events like a barbecue feast and a picnic lunch beside a bucolic lake. At the end of each day of cycling we'll pamper you with our selection of 4-star hotels and even the relaxing treatment baths and wellness facilities during our time in Terme Merano.
The Czech Republic, Germany & Austria—with departures from May–October
Traveler Rating: 4.9/5  | Difficulty Rating: Easy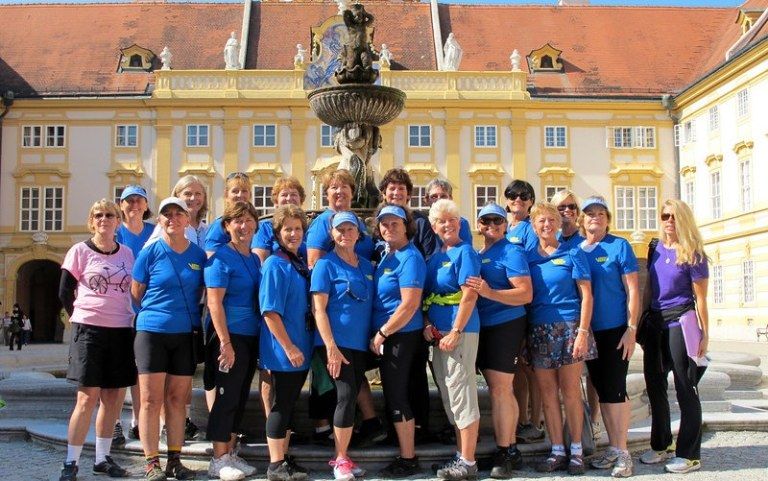 Join us on an unforgettable adventure to the heart of Central Europe on an exciting tour that visits three distinct countries. We'll travel from Prague to Czech's beautiful Šumava National Park before crossing into Bavarian Germany. Along the way, you'll take a guided tour of historic Cesky Krumlov, a UNESCO World Heritage Site, learn about Bavarian culture from the owners of a local tavern, enjoy a home-hosted lunch, and view Neuberg Fortress during a riverside picnic.
Croatia: The Dalmatian Islands​—with departures from May–October
Traveler Rating: 4.9/5  | Difficulty Rating: Moderate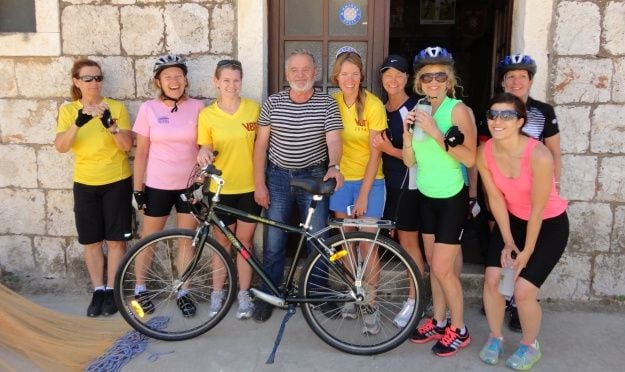 Explore the awe-inspiring Dalmatian Islands of Brac and Hvar— acclaimed as one of the world's most beautiful isles by Travel + Leisure magazine—as you discovery their fascinating history, stunning scenery and mild climate. We'll enjoy authentic Croatian wine and cuisine at a home-hosted meal, tour one of the world's last remaining stonecutting schools, and ride along beautiful coastal biking routes to some of the world's best beaches and swim in their pristine waters.
Lake Constance: Germany, Austria & Switzerland​— with departures from May–October
Traveler Rating: 4.6 / 5 | Difficult Rating: Easy


Covet the best of alpine splendor  on this new biking tour, like snow-capped peaks, a vast glistening lake, and easy bike paths that gloriously connect you to an often overlooked corner of Europe. Some highlights of this new tour include tastings of organic fruit brandy and German beer, marveling at the magnificent Romanesque churches of Reichenau, cruising across Lake Constance aboard a ferry with breathtaking views and waltzing through the riotous array of flowers on the island of Mainau.
Sicily: Biking the Southern Coastal Villages​— with departures from March–June and Sep–Nov
Traveler Rating: 4.8/5   | Difficulty Rating: Easy/Moderate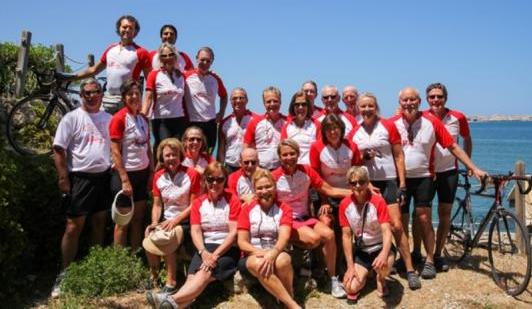 Pedal back in time on a Mediterranean island that was courted by the Greeks, refined by the Romans and influenced by the Moors to develop its own distinct, Italian flavor. We'll visit the baroque palaces of Noto and Ragusa Ibla, learn about Sicily's Greek influence from a local historian in Syracuse, prepare Sicilian delicacies with a local chef and delight our taste buds further on a tour of a family-owned chocolate factory.
These are just a few examples of the amazing vacations that Groups are reserving. To learn more about the advantages of our Group Travel Program click here. To request a full catalog with all of our vacations please click here. If you would like to reserve a vacation or speak with our Group Tour Manager, please call Laura at 800-245-3868, x3411.