VBT's Amazing Trip Leaders
Your personal guide, inside connection, and partner in discovery
You are about to meet a wonderful traveling companion—gracious, warm, and personable, ready to share a wealth of knowledge about your fascinating destination, with a great sense of humor and a rare knack for making you feel as if you and your fellow travelers have known each other forever. VBT's over 200 Trip Leaders are more than tour guides—they are friends, partners, caregivers, and teachers, multi-lingual residents of the region you are discovering. They know the local customs and traditions, as well as the inside information on revealing and reliable places to shop, eat, explore, and relax. No wonder 95% of VBT travelers rate their Trip Leaders "excellent."
---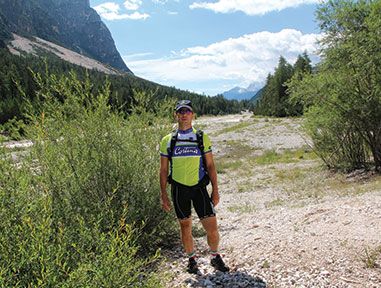 Andrea • Tuscany by the Sea • The Tuscan Coast
Andrea was born and raised in Bologna and has been leading tours for VBT in Tuscany since 2006. He speaks five languages—Italian, English, German, Spanish and French—and is an avid traveler who has visited "everywhere in Europe" as well as taken several trips to North America and Asia. When he is not leading VBT tours, Andrea enjoys spending time with his family, studying languages, and training for triathlons with the hopes of someday competing in the Ironman.
"Andrea from the get-go was incredibly welcoming, warm, and hilariously funny!…The morning meetings were very educational, informative (with every tricky turn, hill or possible surprise thoroughly explained and identified) and best of all very entertaining!" Recent VBT Traveler—from Illinois
---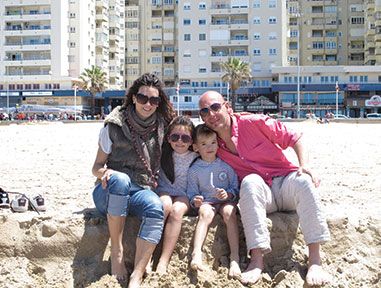 Stephane • Provence: The Alpilles
Born the year VBT was founded, Stephane is a native of Ardennes, grew up near Paris, and was educated at the Sorbonne. Fluent in four languages, he enjoys bicycling, downhill skiing and travel, considering himself "a citizen of the world who needs to discover its people and diversity." His personal motto—and his advice to his travelers—is to "be curious."
"Our Trip Leader Stephane was beyond helpful, personable and friendly. I'd travel with him anywhere." Recent VBT Traveler—from Washington
---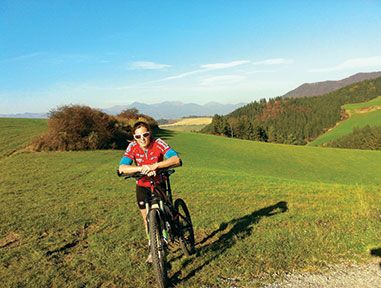 Andrea • The Czech Republic, Germany & Austria
Andrea cherishes her childhood in the beautiful mountains of Slovakia, where her grandmother had a farm with sheep, cows and geese. She began her travels when she attended college in Spain and has been devoted to discovering other countries ever since. An avid climber, skier and bicyclist, she loves to cook—and to teach her travelers this phrase: Jedno pivot, prosim ("One beer, please").
"Andrea was very generous in sharing her personal and family history, particularly about the effect of communism. She was fun, attentive and professional at all times. Great Trip Leaders make the trip—and she made the trip." Recent VBT Traveler—from Virginia
---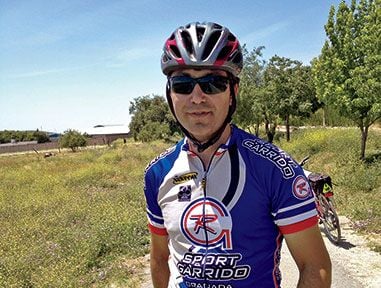 Alejandro • Spain: under the Andalusian Sky
Born and raised in Cadiz, Spain, and with two degrees (law and political science) under his belt, Alejandro considers his best friends to be his books, his bicycle and his VBT travelers. As a local Andalusian, he is perfectly tuned to the distinctive approach to life, art and cuisine that beats at the heart of this exciting, inimitable region.
"This was our first trip with VBT, so we didn't know what to expect. Everything went smoothly, and the rides were beyond what we had imaged! Alejandro was outstanding and very knowledgeable." Recent VBT Traveler—from Texas
---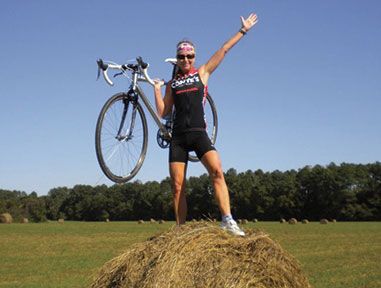 Valerie • Maryland: Cycling the Chesapeake Bay
Valerie nurtured her love of the ocean and of the special charms of coastal life while growing up in the historic community of Cape May, New Jersey. Her fondest memory is vacationing with her family on Maryland's eastern shore, crabbing and searching for shark's teeth. She had bicycled across the U.S and searched the world for the perfect surfboarding wave—and she can't wait to teach you how to open a delicious blue-claw crab.
"The strength of the trip, as always, was the quality of the Trip Leader. Valerie was excellent and always willing to assist and accommodate in every way." Recent VBT Traveler—from Pennsylvania
---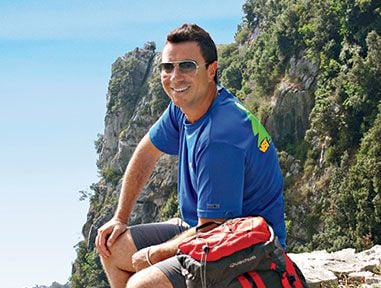 Ulisse • Amalfi Coast
Ulisse was born and raised in Naples, a place he describes as a "great city to get your 'citizen of the world' diploma." English was his first language (thanks to his American-born mother) and he credits that linguistic heritage as the source of his ability to relate to guests quickly and understand their sense of humor. Indeed, humor is a big part of traveling with Ulisse, who thinks that laughter should be a key ingredient of every trip—closely followed by memorable walks, pasta of all kinds, discussions on Italy's history and quirky politics, and good wine.
"Our trip leaders, Vincenzo and Ulisse were incredible, resourceful, entertaining, knowledgeable, caring, loving and respectful, not enough words can describe how these two gentlemen made our trip, a trip of a lifetime." Recent VBT Traveler—from New Jersey
---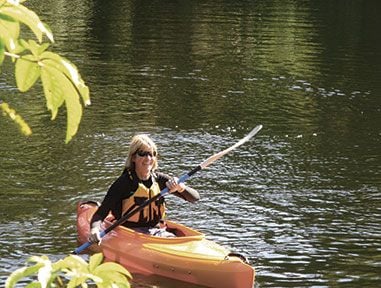 Jan • New Zealand: The South Island
Raised in a family devoted to outdoor activity, Jan discovered early the rewarding cultural influence of the Maori people. That's why she enjoys sharing Maori legends and the meanings behind their beautiful place names with her travelers. A self-described "mother hen who likes to make sure my guests are happy, well informed, well fed, and having a great time while getting the New Zealand experience," she said she and her travelers first have to get past the language barrier. "When I talk about the snack basket, I get asked if we have snakes. We don't."
"Jan and Nial provided service above and beyond, and went out of their way to make sure everyone had a good time." Recent VBT Traveler—from Missouri
---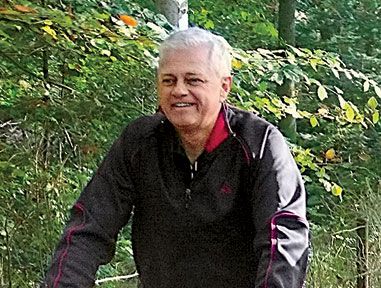 Ferry • Holland and Belgium Bike & Barge
Ferry's first trip as a guide was his first Himalayan trekking tour in Northwest India, in 1988, and he's been pleasing VBT travelers since 2001. Above all else, he believes his role in your VBT vacation is to have you "feel comfortable, enjoy it, learn something, and last but not least, have fun!" Traveling with Ferry, you're likely to try salted herring and smoked eel and cheese and especially Belgian beer. His passions run deep and wide—biking, hiking, Himalayan studies, photography, listening to the Blues—and you are not likely to forget his guidance.
"Our two Dutch Trip Leaders, Ferry and Marieke, were not just bike guides. They provided yummy snacks just when we needed them, found us when we strayed, shared history, architecture, and customs along the way, and even hosted a beer tasting one night." Recent VBT Traveler— from Maine
---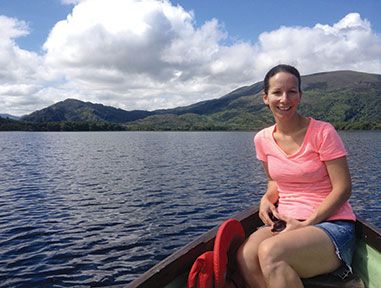 Maureen • Ireland: Galway & Connemara Coast • Ireland: Walking the West Country
A native of Brooklyn, New York, Maureen grew up in Killarney, where she's lived since she was nine months old, so the only accent her travelers will hear is the lovely, lilting cadence of West Ireland. She and her sister operate an Irish dancing school, and with her husband and daughter, she delights in family hikes and bike rides from their hilltop home. "The outdoors is my playground," she says. "I love to share with our guests my love of music and Irish dancing. They will have a genuine opportunity to taste what it's like to live in Ireland."
"Maureen was fun to be with and worked very well with Katrin. Her high energy level was infectious. Her Irish background enhanced the stories during the tour." Recent VBT Traveler—from South Carolina
IN MEMORIUM, RICHARD TOM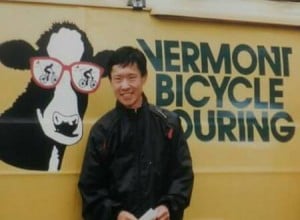 Our condolences go out to Richard Tom's family and everyone who was fortunate enough to know him.  We are profoundly saddened by his unexpected passing. Richard was a dedicated, long-time member of the VBT family, and we will miss him deeply. He began with VBT in the early 1990s while leading tours in the USA and in Europe, and recently transitioned into a full-time position here in our Bristol office.  We will always remember him for his deep caring of his fellow associates, his connection with our guests—who appreciated his leadership, generosity and kind spirit—and of course, for his love of cycling.  Rest in Peace, Richard.