Travel Protection — A Safer Way to Travel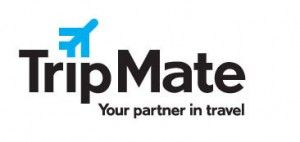 Protecting your travel investment, your belongings and most importantly you for those unforeseen circumstances that may arise before or during your trip.
Preferred Plan – Schedule of Benefits
Part A Benefits*
Maximum Benefit Amount
Trip Cancellation

Trip Cost

Trip Interruption

150% of Trip Cost

Missed Connection

$750

Travel Delay (Up to $150 Per Day)

$750
Part B Benefits*
Maximum Benefit Amount
Accidental Death and Dismemberment

$25,000

Baggage and Personal Effects

$1,500

Baggage Delay (Up to $150 Per Day)

$750

Medical Expense/Emergency Assistance
     Accident and Sickness Medical Expense

$50,000

     Emergency Evacuation and Repatriation

$100,000
* The Travel Arrangement Protection Benefits of this Part A are provided by VBT Bicycling and Walking Vacations. For New York Residents Only: Part A Benefits are insurance benefits underwritten by United States Fire Insurance Company.
Preferred Plan – Schedule of Services**
Service Maximum Service Amount
One Call 24-Hour Assistance Services

Included

Global Xpi Medical Records Services

Included

Non-Medical Emergency Evacuation

$25,000
** Services not underwritten by United States Fire Insurance Company.
Pre-Existing Condition Exclusion Waiver – When your payment for the plan is received within 14 days of the date of your initial deposit or payment for your trip, the plan exclusion for pre-existing medical conditions will be waived. This plan may not be purchased after you have made final payment for your trip.
Exclusions and Limitations
Certain exclusions and limitations apply and are detailed in the Plan Description which will be included with your confirmation invoice. For example, coverage does not apply to: any sickness or condition of you, a Traveling Companion, Family Member or Business Partner traveling with you that existed during the 60 days prior to the effective date of the coverages (this exclusion is waived if your premium is received within 14 days of the date of your initial deposit or payment for your trip), suicide, normal pregnancy, war or any act of war.
A Traveling Companion is defined as a person with whom you have coordinated travel arrangements and intend to travel with during the trip. For the Trip Cancellation and Interruption coverage Other Covered Reasons, as defined, includes the following events or their consequences: Cancellation or Interruption of your trip due to: inclement weather, unannounced strike, mechanical breakdown that causes complete cessation of services of your common carrier for at least 12 consecutive hours; a documented traffic accident while en route to departure; being hijacked or quarantined; jury duty; destruction of your home, or destination or workplace by fire, flood, burglary or natural disaster; being called to the emergency service of government to provide aid or relief in the event of a natural disaster; a documented theft of passports or visas or a transfer of employment of 250 miles or more; involuntary job termination (must be employed with same employer for 1 year); a Terrorist Incident which occurs in a city listed on the itinerary for your trip provided the Terrorist Incident occurs within 30 days prior to the Scheduled Departure Date for your trip or revocation of military leave due to war.
This is a brief listing of the plan exclusions and definitions, you can review the Plan Description which includes all of the exclusions and plan definitions online at: www.tripmate.com/wpTM360.
Please Note: Benefits are described on a general basis only. There are certain restrictions, exclusions and limitations that apply to all coverages and services. This advertisement does not constitute or form any part of the Plan Description or any other contract of any kind. Plan benefits, limits, and provisions may vary by state jurisdiction. You will receive a Plan Description (or Policy, for residents of certain states) and Description of 24-Hour Emergency Assistance Services which describe the benefits and limitations in detail. To review full plan details online, go to: www.tripmate.com/wpTM360.
The Part B Travel Insurance Benefits are underwritten by: United States Fire Insurance Company and all Plan Benefits are administered by: Trip Mate, Inc. (in CA, dba Trip Mate Insurance Agency), 9225 Ward Parkway, Suite 200, Kansas City, MO, 64114, 1-800-888-7292.