Introducing Electric-Assisted Bikes on
Even More Vacations and Free of Charge!
Great for riders who would like an extra boost!
An electric-assisted bicycle, or E-bike, provides you with extra support when needed, making for an easier and more comfortable ride. The electric motor is regulated by your pedaling. It gives an added boost to your pedal stroke while cycling up hills, and responds with less power on flatter terrain. Not only do E-bikes make your ride stress-free—they're also silent, allowing you to enjoy the sights and sounds of your surroundings, just as you would on our custom VBT bikes.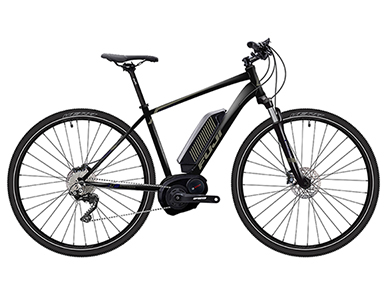 You may choose a Hybrid E-bike on these 2017 Vacations
Puglia: Italy's Undiscovered Coast
Cycling Piedmont: Into Italy's
Slow Food Farmland
Tuscany by the Sea
The Tuscan Coast
Tuscan Hill Towns by Bike
Sicily: Biking the Southern Coastal Villages
Italy: Cycling the Dolomite Valleys
Spain: Under the Andalusian Sky
Spain's Costa Brava: Cycling
Dali's Landscapes
Croatia: The Dalmatian Islands
The Czech Republic, Germany & Austria
Provence: The Alpilles
California Wine Country & the Pacific Coast
Classic Vermont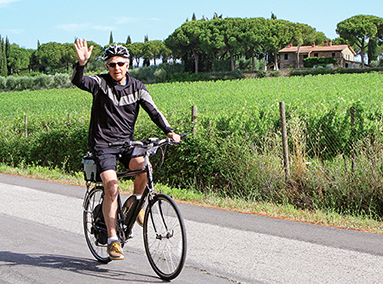 Why an E-Bike?
Allows a couple of mixed ability to
ride together
Opens up hillier destinations
Allows you to see more of the destination by extending your range each day
Same great bikes that we've offered, with the addition of electric assist
You still pedal, and feel the reward at the end of a day's riding
Clean, efficient, noiseless and
easy to operate
Our riding staff have fallen for E-bikes, big time!
They're included in the cost of your trip
How Does it Work?
An electric motor assists the rider's pedaling
It only boosts your own effort, reading your exertion and adding power. There is no throttle.
You can choose from multiple levels of assist and have the option for zero assist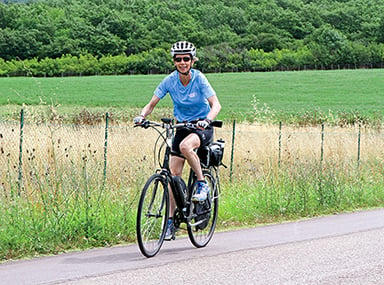 Good to Know:
If you choose an E-bike (which is heavier than a non-assist version), you will have it for the entire trip. If you are used to riding a higher-performance lightweight bike, you may prefer to choose such a bike and take advantage of our on-tour van transport for the uphill stretches.
While the electric assist will ensure that you get up that hill, an E-bike does not make up for the need to be a practiced and comfortable rider. Operators of E-bikes must be capable of and comfortable with all of the usual aspects of bike operation including mounting/dismounting, starting/stopping, pedaling, shifting gears, balancing and maneuvering in varying traffic and road conditions.
You may wish to rent an E-bike from your local bike shop for a day to determine if it's right for you. We think you'll agree that they're great!