Discover Iconic Walks of the World with VBT
Clearly we believe that the best way to truly become immersed in a new destination is by slowing down and soaking in the moment. When you forgo sightseeing on a big tour bus, and instead, hop on a bicycle or lace up your walking shoes, you are exposed to so much more of your surroundings. And while a bike can surely bring you to a lot of amazing places around the globe, there are some that are only reachable on foot.
When you travel with us, you'll get to walk some of the world's oldest and most revered paths as well as experience new cultures, historic sites, and jaw-dropping vistas along the way. We'll take you off the beaten track—and onto a path of revelation and enchantment. If you're an avid cyclist and perhaps haven't thought of taking a walking vacation, or even if you love to walk but needs some inspiration on your next adventure, here are some of our favorite walking paths on the planet.
The Path of the Gods on The Amalfi Coast & Capri  walking tour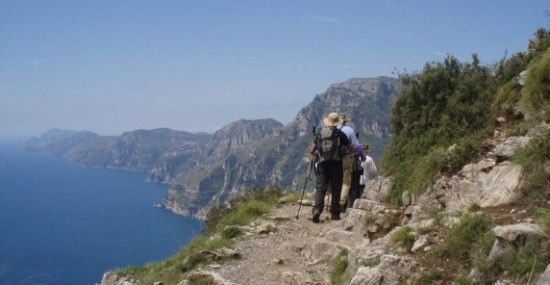 Italy's Sentiero degli Dei—or "The Path of the Gods"—is named for its vistas of unsurpassed beauty, as well as for an elevation that seems headed for the clouds. The trail runs from the towns of Agerola to Positano and traces the southeastern coast of the Sorrentine Peninsula. Born as a path for mule herders to transport goods between coastal villages, the trail is now a revered walking route chock full of divine views of the Lattari Mountains crashing into the Gulf of Salerno. While on tour with VBT, we'll descend the section from Agerola to Nocelle on a portion of the path still used by shepherds and farmers as it was centuries ago, noting remarkable rock formations, caves, and grottoes.
The Inca Trail on our Peru: Machu Picchu & the Sacred Valley walking tour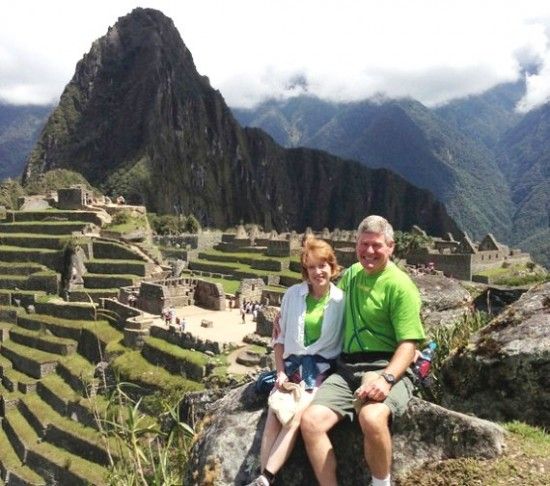 Locally known as the Camino Inca, the Inca Trail is the most awe-inspiring way to approach the mystical ruins of Machu Picchu. As you wind your way up the final third of the 26-mile trail (VBT travelers begin at the km104 marker) you'll notice that much of the trail has remained unchanged from its Incan construction. All your effort is rewarded when you arrive at Intipunku or the Sun Gate which was the original entrance to the "Lost City."
Abel Tasman Coast Track in New Zealand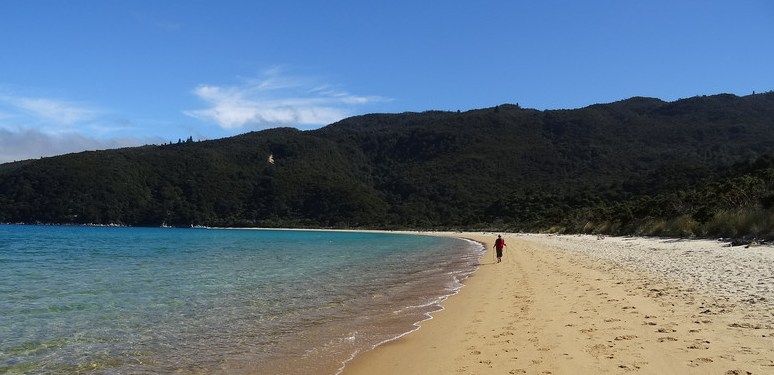 Designated as one of New Zealand's "Great Walks" the ATCT is a 32 mile walking path with stunning views of the beaches and forested hills of Abel Tasman National Park. We'll walk a section of the track on day 6 passing by rocky outcrops, sheltered coves and golden, palm-lined fringed beaches en route to our fabulous eco-lodge located within the park.
Kerry Way on our Ireland: Walking the West Country tour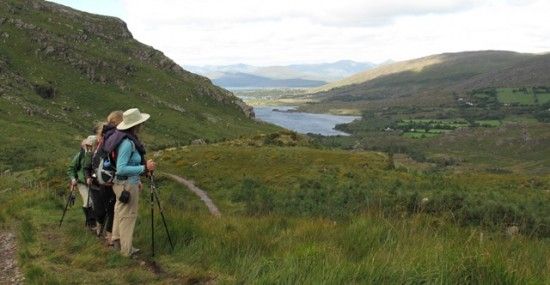 This iconic walking route begins and ends in Killarney and traces the Iveragh Penninsula. Although it is the longest of Irelands National Waymarked Trails—the 133 mile roundtrip typically takes 9 days to complete—our guests will enjoy a select area of the path that circles Seefin Mountain. As you walk, you will be rewarded with spectacular views over Lough Caragh before either taking a minibus transfer to Glenbeigh, or walking to Glenbeigh up the mountain on a footpath through Windy Gap.
Way of St. James on our Spain: A Walking Tour of Basque Country  tour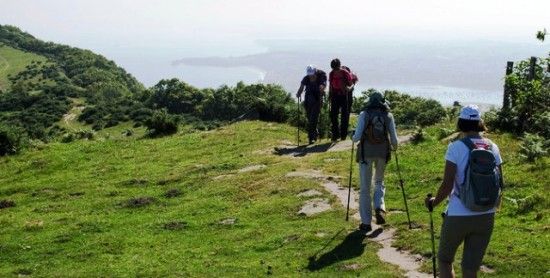 This historic path, which has numerous beginning around the European continent, makes its final traverse along the northern Spanish coast. The path is thought to be the oldest of all the routes leading to the Cathedral of Santiago de Compostela, where it is purported that St. James is buried. With VBT, travelers will walk a section of the path that has been used for over a thousand years by the holy pilgrims. History aside, the natural beauty of this walk is sure to please as well. As we make our way to the top of Mount Jaizkibel, you'll be treated to panoramic views of Bay of Biscay and numerous rugged coves that dot the shoreline.
To learn more about how you can walk some of these amazing trails with VBT please click here. If you would like to reserve a vacation simply fill out our Request a Reservation form  or you can speak with one of our Tour Consultants at 800-245-3868. They are available Monday-Friday from 8:30am to 6:30pm EST and Saturdays from 10:00am to 3:00pm EST.