Explore the Beaches of Cape Cod and Martha's Vineyard with VBT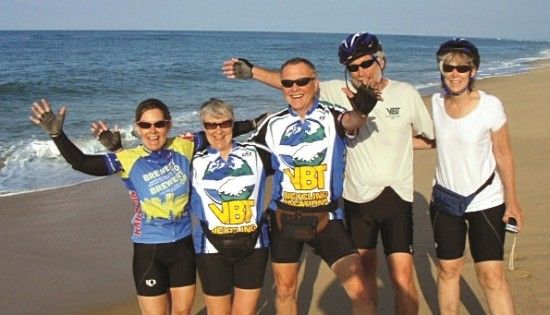 When the summer sun drenches asphalt streets, the temperature in most cities can become unbearable. What better way to escape the oppressive, stagnant air of New York, Boston or Washington DC than taking a retreat to the wonderful beaches along the east coast of the US. VBT runs coastal biking tours in Maine, Maryland, Massachusetts and South Carolina, each one offering a well-deserved respite from life's fast pace. Our Cape Cod & Martha's Vineyard ​tour is perhaps the best summer getaway for beach-going types. On this popular vacation, VBT travelers will spend 6 days cycling along car-free rail trails and peaceful island roads, enjoying the famous Martha 's Vineyard and Cape Cod beaches, and staying in charming summer communities like Edgartown and Chatham.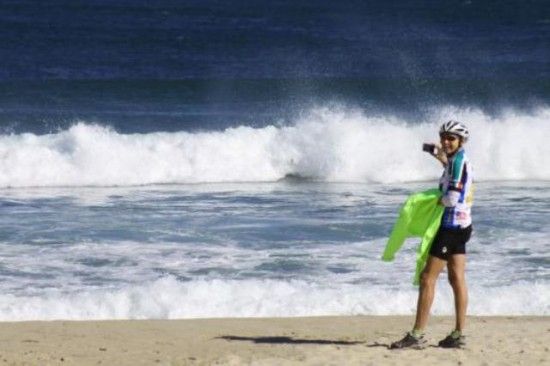 The Cape Cod National Seashore is a 40 mile stretch of preserved coastline along the "upper arm" of Cape Cod. One of our favorite cycling routes, the Old Colony Rail Trail to the Cape Cod Rail Trail is our preferred method of seashore exploration.  These trails' paved surfaces, few hills, and well-marked automobile crossings make them ideal for biking. Some of the beaches we'll visit along the way are Coast Guard Beach, Three Sisters Lighthouses, and Nauset Light Beach—ranked as one of the best Cape Cod beaches by frommers.com. Our day ends back at our hotel in Chatham. Take in a breathtaking sunset view of the Tidal Flats at First Encounter Beach.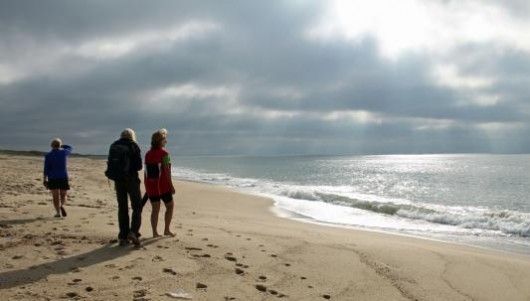 The second half of our Cape Cod vacation is set on New England's largest island, Martha's Vineyard, which we'll reach by way of a ferry ride from Woods Hole. If you enjoy a refreshing dip in the ocean then Martha's Vineyard will surely be a highlight for you. The water here is warmer than on Cape Cod because the Gulf Stream flows up from the south, whereas parts of the Cape get the colder Labrador Current from the north, more akin to Maine. Upon arrival, we'll  explore Oak Bluffs—a popular summer resort since the early 1800s—before taking a lovely ride along the State Beach bike path to Edgartown and our hotel, the Harbor View Hotel & Resort.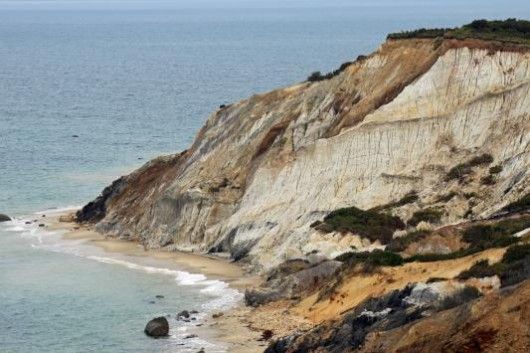 The last day of this tour is when we'll visit the most dramatic feature on Massachusetts' coastline, the breathtaking Aquinnah cliffs and beach. Located on the southwestern tip of the island, these brilliantly colored clay cliffs reach as high as 200 feet above the ocean and run for a mile along the coast. Over the years, erosion has uncovered an array of fascinating fossils buried within the cliffs including the pre-historic sharks, clams and crabs; as well as fossil bones from camels and wild horses! You can choose to visit the lighthouse that stands atop the cliffs and take in a beautiful view or walk down to the beach below, a delightful spot to picnic and swim.
These are just some examples of the great beaches you'll visit on our Cape Cod & Martha's Vineyard​ biking tour. If you would like to reserve a vacation or speak with one of our Tour Consultants, please call 800-245-3868 or visit vbt.com. They are available Monday-Friday from 8:30am to 6:30pm EST and Saturdays from 10:00am to 3:00pm EST.