Relax at a Thermal Spa in Montecatini Terme on a Tuscany Bike Tour

One of the highlights of our new Italy cycling tours (La Bella Toscana: Lucca, Montecatini & Pisa)​ are the two days spent in and around the town of Montecatini Terme. On Day 3 of this bike tour, travelers will cycle from the town of Lucca to Montecatini along the Serchio River and stop for lunch at the Fattoria del Teso winery along the way. How can you beat a day full of wine tasting, scenic cycling and a thermal spa?! Upon arrival, you'll check-in to our spa hotel and then have some free time to "take the waters" as the Italians call it. The healing properties of the thermal springs in the town have been known for centuries but it wasn't until the late 1700's that baths were constructed under the order of the Grand Duke of Tuscany, Pietro Leopoldo. He also ordered proper channels for the disposal of the thermal water as unconfined springs had created vast marshes where many hotels and spas in present day Montecatini are built.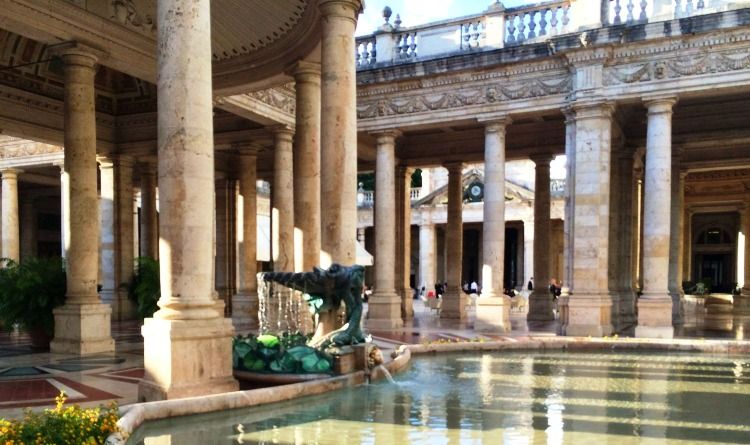 After the completion of the thermal baths, many tourists began to flock to the town in order to "take the waters." By the early 20th century celebrities began to frequent Montecatini—including Vivaldi and Puccini,  who even  composed parts of La Boheme here—and shops, restaurants, nightclubs and a casino soon followed. Of course the main reason everyone comes to Montecatini is that these waters actually have proven health benefits. A hydro-mineral basin that lies around 60 meters below the ground pumps out a chloride-sulphate-sodium water type that is also bacteriologically pure. Research conducted over the years has concluded the waters at Montecatini Terme have the best effect on one's digestive and metabolic systems. Current day-spas have added many modern elements like thai massages, mud pack treatments and hydrotherapy in order to make Montecatini an all-around health spa retreat.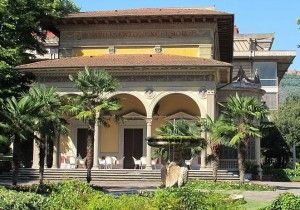 During your stay with VBT we'll meet for a cocktail at the Terme Tettuccio, the heart of the Terme complex which dates back to the 1920's, during our first night. The Terme is a complex of 9 buildings, each with its own character, staff and range of treatments. To enjoy the hot natural thermal springs, the easiest and quickest way is to access the Thermal Pool in the Terme Redi building, which is walking distance from our hotel. The thermal pool is fed with Leopoldina thermal water at 91°, excellent for rheumatic troubles and vascular disease. A vast range of both relaxing treatments with thermal water and esthetic treatments are available at the Terme Excelsior, also within walking distance from our hotel.
These are just some examples of the authentic cultural experiences you'll have while on our new  La Bella Toscana: Lucca, Montecatini & Pisa​ ​tour. Visit the www.termemontecatini.it to get familiar with the range of spa packages offered during your stay. To read more about our Italian vacations, please click here.  If you would like to reserve a vacation or speak with one of our Tour Consultants, please call 800-245-3868. They are available Monday-Friday from 8:30am to 6:30pm EST and Saturdays from 10:00am to 3:00pm EST.