Peru: Machu Picchu & the Sacred Valley
Peru is magic. This iconic walking journey leaves you breathless with its natural wonders, Incan ruins, folk markets and warm-hearted people.
Guided Walking
Duration:

10 Days

|

Daily Mileage:

4 - 8

|

Walking:

2 - 6 hr

|

Group Size:

20
Starting From
Walking Vacation + Air Package
$4,695
Walking Vacation Only
$3,695
(per person, double occupancy)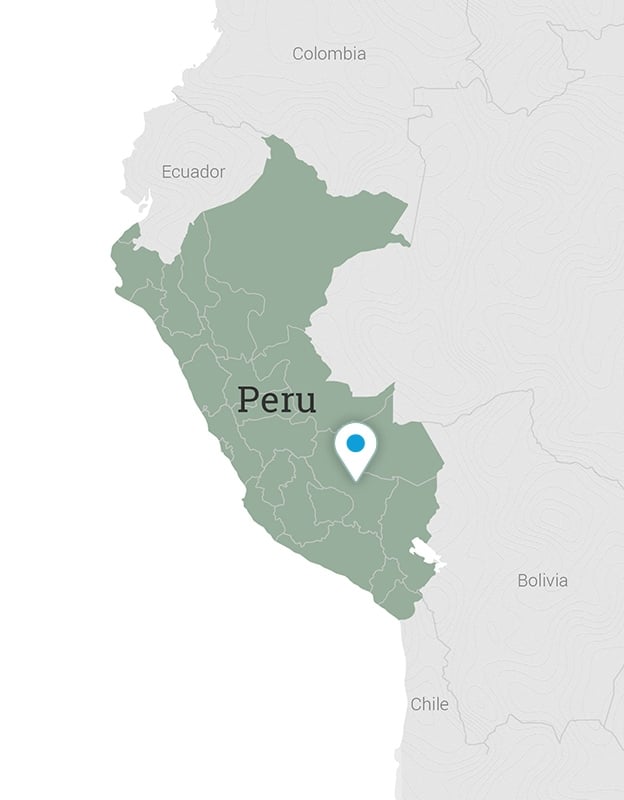 Peru: Machu Picchu & the Sacred Valley
Peru is magic. This iconic walking journey leaves you breathless with its natural wonders, Incan ruins, folk markets and warm-hearted people. Our route follows ancient footpaths to Machu Picchu—the hidden jewel of the Incan empire—through tropical forests and terraced farms into ethereal cloud forests and high valleys framed by jagged peaks. Invigorating days at high altitude end in plush resorts surrounded by nature's grace and Andean hospitality. Quinoa, corn beer, and coca leaf tea fuel the body among other delicious and energizing meals. The train ride down the Sacred Valley is a focal point, ending in the ancient capital of Cusco, a travelers' delight with elegant Spanish charm, soft alpaca textiles, and vibrant street life.
What to Expect
This tour features a combination of cobbled streets, uneven footpaths, and rocky, irregular terrain over hills and through valleys. An elective 8 mile (13 km) Inca Trail hike includes a 2,000-foot (610 meter) elevation gain. Altitudes between 6,500 and 13,500 feet may require a slower pace. Our VBT minibus support is available at specified meeting points for those who would like assistance except on the Inca Trail, where there is no road access and you will be required to walk the entire 8 miles (13 km). Both morning and afternoon walking options are available most days. Appropriate for enthusiastic beginners and ideal for experienced walkers. Several of the walks require a transfer from our hotel to the start of the walk. Our Trip Leaders often use this time in the van for morning route reviews, so you can enjoy a more leisurely morning at breakfast.
Duration:

10 Days

|

Daily Mileage:

4 - 8

|

Walking:

2 - 6 hr

|

Group Size:

20
Moderate
Walking
Beginner - Experienced
Walkers
Vehicle
Support
Tour Highlights
Delight in a morning walk on ancient farm paths through the peaceful Andean Highlands
Enjoy the bustle and barter at a fruit and vegetable market in Pisac
Walk to the lovely Andean villages of Chinchero and Urquillo
Taste Peruvian chicha de jora, corn beer, at an authentic chicheria
Visit the colorful Qotowincho market in Urbamba
Walk the Andean countryside through Maras village and its salt mines
Gather with your fellow travelers for a delicious picnic lunch by Huaypo Lagoon
Ride the narrow-gauge Vistadome train down the narrowing valley of Ollantaytambo
Hike the stunning Inca Trail, with spectacular views of mountains and cloud forests
Enter the "Lost City" of Machu Picchu from its original entrance at the Sun Gate
Encounter more of Machu Picchu on a guided walk with your Trip Leaders
Discover the ancient Inca capital Cusco on a walking tour of the old city
Enjoy free time to shop for delightful Peruvian crafts, art, woolen textiles and silver jewelry
Climate Information
Average High /
Low Temperature (°F):
Apr67º/41º
May67º/36º
Jun66º/32º
Jul66º/32º
Aug67º/35º
Sep68º/39º
Oct69º/41º
Nov69º/42º
Average
Precipitation:
Apr1.8 in
May0.3 in
Jun0.1 in
Jul0.2 in
Aug0.3 in
Sep0.9 in
Oct1.9 in
Nov3.1 in
| What's Included | Walking Vacation + Air Package | Walking Vacation Only |
| --- | --- | --- |
| Roundtrip international airfare | | |
| Transfers to and from international airport | | |
| One night in Cusco in a conveniently located hotel with breakfast included and one day room in Lima | | |
| 7 nights in fine hotels and inns | | |
| 16 meals: 7 breakfasts, 4 lunches, 5 dinners | | |
Walking Packages Include:
Two Local, Bilingual Trip Leaders
Facilitated Cultural Experiences
Your Choice of VBT Branded Gear for Your Adventure
Casa Andina PC Cusco
A beautifully renovated 18th-century manor house, just three blocks from Cuscos Plaza de Armas, Casa Andina Private Collection Cusco is replete with authentic colonial character. It offers the intimacy of a boutique hotel but the comforts and services of a much larger property. The hotel is distinguished by its three interior patios with wooden balconies. The principal patio, featuring a gurgling stone fountain, is one of Cuscos emblematic colonial courtyards. In the hotels cozy lounge and reading room is a massive stone fireplace thats always crackling, while the romantic restaurant invites guests to dine by candlelight in one of four connected salons richly decorated with 18th-century Cusco School paintings. Several rooms in the original structure of the hotel feature surviving colonial frescoes unearthed during renovation.
Inkaterra Machu Picchu
Inkaterra Machu Picchu Hotel is a pueblo of luxurious whitewashed bungalows nestled into terraced hills. The train station is only steps away, but the ambiance at the Inkaterra Machu Picchu Hotel seems to exist in a world apart. It is an intimate 85-cottage luxury hotel designed in the manner of a sprawling Andean-style village on 12 secluded acres of exquisite beauty. Guests follow stone pathways to their rooms, located in comfortable one- or two-story whitewashed casitas. Spa services use natural essences, and a first-class restaurant offers grand views of the Vilcanota River.
Wyndham Costa del Sol Lima
The Wyndham Costa del Sol Limaat Jorge Chavez Lima-Callao International Airport is a beautiful 130-room hotel. Each guestroom features a 26-inch LCD TV with cable, complimentary wireless Internet access, marble bathroom with tub and shower, individual climate control, minibar, in-room safe, and hairdryer.
Inkaterra Hacienda Urubamba
Serenity and relaxation are hallmarks of the Inkaterra Hacienda Urubamba, a contemporary, hacienda-style hotel on a 100-acre property surrounded by a dramatic mountain range. Set in the Sacred Valley, between Cusco and Machu Picchu, it proudly showcases the regions blend of Spanish and Andean influences in its colonial furnishings, Inca mask accents, and handcrafted woodwork. Harvest produce from the haciendas 10-acre organic plantation, where crops are cultivated as they have been for centuries. Gaze in awe at stunning views from nearly every window. And relax on the terrace or in the privacy of your comfortable room.
Enjoy Your Vacation Longer With Low-Cost Trip Extensions
Air Package Only
2019 Pre-Trip Extension - Lima
2 Nights From $545 per person, double occupancy
Single Supplement: From $245
2 nights at Casa Andina Private Collection Miraflores Hotel
Guided visits in Lima including the Larco Museum
Daily breakfast and 1 lunch
City Information
Airport transfers
Depart from home and travel to Peru. The particulars of your arrival overseas are detailed with your flight itinerary.
Upon arrival at Lima's Jorge Chavez International Airport, proceed through immigration.
Important Note: The TAM (Andean Immigration Card) is now virtual—this means you will no longer be required to complete this form by hand as it is now automatically stored online once you pass through one of the airport's new biometric gates using your passport.
You will need to present this TAM card to hotels in order to exonerate you from Peruvian tax as foreigners are exempt of hotel room tax. Therefore, you will need to request a printed copy of the TAM card as you pass through immigration. Simply ask the immigration agent at the time he/she is processing your virtual TAM to print a hard copy of the TAM card. Please hand this hard copy of the TAM card to the VBT representative meeting you in the arrivals hall after you claim your luggage, and clear customs. If your luggage is delayed, fill in a PIR form before leaving the customs area—VBT representatives are not allowed into the customs area.
Please note: Also make certain that your VBT luggage tags are affixed to your bag so the VBT representative can identify you.
After exiting customs, enter the arrivals hall and look for your VBT representative, holding a VBT sign and who will make arrangements for your transfer via van to your Lima hotel. (Transfer time is approximately 30 – 90 minutes, depending on traffic.) Your VBT representative will also confirm your transfer time for your flight to Cusco at the conclusion of your Lima extension and the pick-up time for your included Lima Larco Museum visit and city tour.
Please note: Regular check-in time at the Casa Andina PC Miraflores is 2:00 p.m. Because most flights have early-morning arrivals, we have secured a check-in time for all guests at 10:00 a.m. Breakfast is included prior to your early check-in.
VBT provides you with City Information that includes recommendations on what to see and do in Lima. You have the rest of the day to relax or to begin your city exploration.
Hotel: Casa Andina PC Miraflores
A VBT representative will meet you at 9:00 a.m. in the hotel lobby today for your included exploration of Lima. Today you will visit the Cathedral of Lima, San Francisco Monastery and the Larco Museum. The Larco Museum holds the largest private collection of pre-Columbian art. You may want to try the local ceviche during an included lunch overlooking the Pacific Ocean.
The rest of the day and dinner tonight are on your own.
Hotel: Casa Andina PC Miraflores
Meals: Breakfast, Lunch
This morning, transfer from your hotel to Lima's Jorge Chaves International Airport for your flight to Cusco. Please be waiting in the hotel reception area 15 minutes prior to your transfer time; you will have received this time from your VBT representative on your first day in Lima. Once you have arrived at the airport in Lima, please check in and proceed to the departure lounge. Upon arrival at Cusco airport, claim your luggage and look in the arrivals hall for your VBT representative, who will be holding a VBT sign. Make certain that your VBT luggage tags are affixed to your bag so your VBT representative can identify you. Your representative will make arrangements for the transfer to your hotel in Cusco.
Once you arrive in Cusco (10,900 ft / 3,322 m), it is advisable to rest and avoid strenuous activity as your body acclimates to the altitude. Also, be aware of dehydration and drink plenty of water to help avoid altitude sickness. A couple of hours' rest at this time will go a long way toward feeling more comfortable later.
VBT provides you with City Information that includes recommendations on what to see and do in Cusco. You have the rest of the day to relax or begin your exploration.
Cusco and its many dining options are at your doorstep tonight.
VBT Air Package guests arrive throughout the day.
Hotel: Casa Andina PC Cusco
Meals: Breakfast
Air Package Only
2019 Post-Trip Extension - Peruvian Amazon
2 Nights From $745 per person, double occupancy
Single Supplement: From $145
2 nights at Reserva Amazonica Lodge
Flights between Cusco, Puerto Maldonado, and Lima
Daily guided exploration including the Twilight River Boat Ride & Rainforest by Night Walk Entrance to Lake Sandoval (INRENA), Canopy Walkway, and Butterfly House
6 meals—2 breakfasts, 2 lunches, 2 dinners
City Information
Airport transfers
You will catch a mid-morning flight from Cusco to Puerto Maldonado, where the Inkaterra Reserva Amazonica staff greets and assists with your transfer to the port. After a 45-minute boat ride, arrive at Reserva Amazonica. Lunch is included today, and you'll have time to enjoy the extensive trail system with an interpretive guide this afternoon. This evening, join an included "Twilight River" excursion, or catch a nature presentation in the Eco Center. Dinner is in the lodge dining room tonight. Note: Due to the logistics of getting to Reserva Amazonica Lodge, there are restrictions on what luggage you can bring. Please use the small bag you brought for Machu Picchu to transfer only what you need for these two overnights from your large suitcase. Your large luggage will remain in secure storage in Puerto Maldonado.
Hotel: Reserva Amazonica Lodge
Meals: Lunch, Dinner
Breakfast is from 5:00 – 10:00 a.m. Today, you can enjoy an excursion to Lake Sandoval. After a 30-minute boat ride to the Tambopata National Reserve, wildlife surrounds you during a 1-hour walk along two miles of trails to reach the lake. Then glide in a wooden canoe across a beautiful oxbow lake that is home to the endangered giant river otter, as well as red howler monkeys, macaws, prehistoric hoatzins, anacondas, point-tailed palm creepers and side-neck turtles. Spend two hours on the lake enjoying all that it has to offer.
After lunch, discover the Inkaterra Canopy Walkway. A five-minute boat ride takes you to the Inkaterra Canopy Interpretation Center. After ascending the first tower, at 95 ft above the forest floor, you will literally walk through the treetops for 1 hour along suspension bridges that link eight observation platforms. Enjoy landscapes and vistas that would be unimaginable from below, while on the lookout for giant strangler fig trees, orchids, toucans, woodpeckers, trogons, and—with luck—monkeys and sloths. After your descent from the canopy, experience a 30-minute walk through the jungle. In this lush ecosystem, you may observe various species of amphibians, birds, mammals, insects, and flora. At the end of our walk, we return to the lodge.
Dinner is in the main dining room tonight. Then fall sleep to the song of the Amazon.
Hotel: Reserva Amazonica Lodge
Meals: Breakfast, Lunch, Dinner
After breakfast, spend the morning relaxing. You may purchase a snack or lunch at the Lodge, but the Lodge will need to know by 10:00 a.m. You may also wait and purchase a sandwich at the Butterfly House upon your return to Puerto Maldonado.
In the early afternoon, transfer by boat and van to the Puerto Maldonado airport for your flight home via Lima. Upon arrival, check in to comfortable rooms for day use. Tonight, dinner is at your leisure before returning to the airport for flights departing in the late evening.
Hotel: Wyndham Costa del Sol Lima
Meals: Breakfast
Flights arrive home this morning, allowing for connections.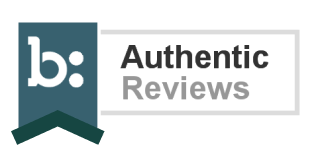 Guest Reviews 109 out of 111 (98%) of reviewers recommend this tour
Chile: Coastal Vistas & Vineyards
Guided Biking
Starting from 7 days at
$3,645
From the central coast dotted with charming towns to Andean valleys draped in lush vineyards, this invigorating bike tour, Chile-style, reveals splendid vistas and rich cultures.
Former tour name: Chile's Coastal Vistas & Vineyards
What Does Coffee Look Like Around the World?
September 23, 2019
Your morning cup of joe may look a little different when you're enjoying it in a foreign country. Check out some of our favorite ways to drink coffee on our...
Continue Reading
The Legacy of Chilean Art and Literature
August 30, 2018
Chile is a land of diverse and stunning landscapes, from rugged coastlines to vast deserts, soaring peaks, and everything in between. Equally varied and enthralling is the art, literature, and...
Continue Reading
Peruvian Handicraft: Treasures of South America
July 11, 2018
Even when considering the pantheon of ancient architecture from all over the world, the ruins of Machu Picchu are in a class by themselves. The remnants of this Incan city...
Continue Reading
Request a
Free Catalog
Find Your next vacation with Over 200 Pages of tour information
Get Yours Today
Talk to a VBT
Tour Consultant
(800) 245-3868
Mon – Fri 8:30 a.m. – 6:30 p.m. ET
Saturday 10:00 a.m. – 3:00 p.m. ET
Talk to an Expert
Book Online
Reserve Instantly
Find your perfect tour and reserve a spot with our easy online booking.
Find A Tour
Be the First to Get News & Special Offers