Holland in Springtime Bike & Boat
Biking through fields of red tulips, purple hyacinths and sunny daffodils is more than nice – it's Holland in her glory!
Duration:

11 Days

|

Daily Mileage:

15 - 35

|

Biking:

2 - 4 hr

|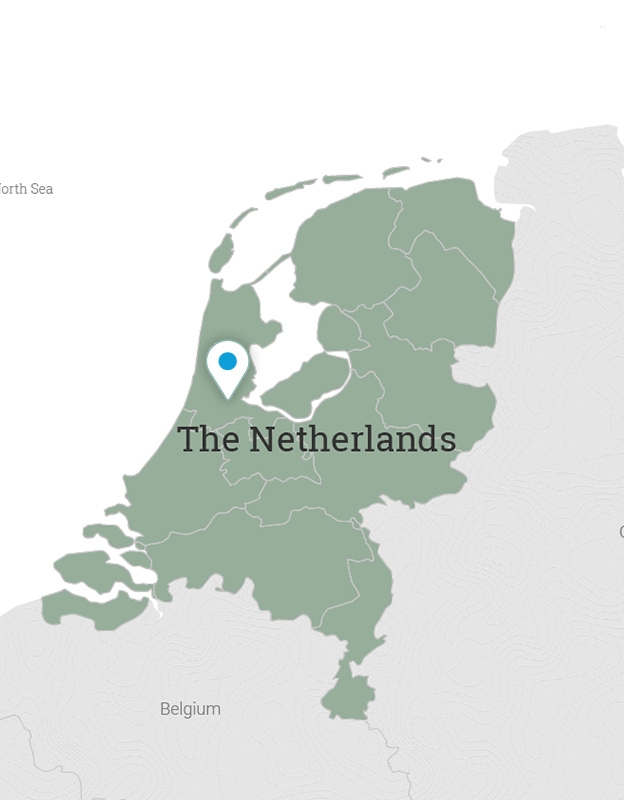 Holland in Springtime Bike & Boat
Biking through fields of red tulips, purple hyacinths and sunny daffodils is more than nice – it's Holland in her glory! Explore this rich flower nation including the living masterpiece that is Keukenhof Gardens. You will see windmills up close, ride alongside canals and dikes through farmlands "reclaimed" from Mother Nature. The route snakes through North Sea sand dunes with lunch at a typical beachfront café, pedaling leisurely onward to Renaissance cities like Rembrandt's hometown. Each day rewards with the flavors of the land, its many cheeses, tender white asparagus and fries with mayo, please! Your comfortable barge awaits after every ride with camaraderie and good cheer.
What to Expect
This tour offers easy terrain on bike paths and roads through both urban and rural areas. You will encounter traffic, especially in urban areas. Some of the bike paths are unpaved and the terrain can lack shelter from the wind. Our VBT support shuttle is available every day at designated waypoints for those who need assistance.
Duration:

11 Days

|

Daily Mileage:

15 - 35

|

Biking:

2 - 4 hr

|
Easy
Cycling
Beginner - Experienced
Cyclists
Vehicle
Support
Tour Highlights
Cycle flat terrain on dedicated bike paths over dikes, draw bridges and canals
Learn how historic windmills work and used to "reclaim" land called "polders"
View rare and historic bulbs at the flower garden museum Hortus Bulborum
Ferry across the North Sea Canal
Tour Harlem's cobbled streets, pretty canals, cool shops and cafés
Explore the living catalogue of spring flowers at Keukenhof Gardens
Sample delicious Dutch cheeses at a family farm
Ride along the North Sea through sandy dunes with lunch at a beachfront café
Witness the trading action at the world's largest flower auction in Aalsmeer
Visit historic Leiden, the hometown of Rembrandt
Ride along a section of the Old Rhine River
Visit Gouda's cheese market and home of the famous sweet treat Stroopwafels
Explore Holland's "Green Heart" a rural and peaceful nature zone
Climate Information
Average High /
Low Temperature (°F):
Mar48º/37º
Apr53º/40º
May61º/46º
Average
Precipitation:
Mar3.5 in
Apr1.5 in
May2.0 in
| What's Included | Bike Vacation + Air Package | Bike Vacation Only |
| --- | --- | --- |
| Roundtrip international airfare | | |
| Transfers to and from international airport | | |
| Two nights in conveniently located Amsterdam hotels with breakfasts included | | |
| 7 nights aboard a canal barge | | |
| 15 meals: 7 breakfasts, 3 lunches, 5 dinners | | |
Biking Packages Include:
Custom VBT Bike and Helmet
Two Local, Bilingual Trip Leaders
Ride with GPS and Daily Route Notes
Facilitated Cultural Experiences
Your Choice of VBT Branded Gear for Your Adventure
Mercure Amsterdam Centre Canal District
The Mercure Hotel Amsterdam City Centre is a boutique hotel located near the Prinsengracht canal in the center of Amsterdam. Owned by American travel guide expert Arthur Frommer, it is comprised of 19 converted weavers houses that were originally built in the 17th century. The hotel is easy to reach by tram, with stops on Vijzelgracht (line 16/24/25) or the Weteringcircuit (line 7/10). Dam Square, the Royal Palace and the citys most famous museums–the Rijksmuseum, Stedelijk Museum, Van Gogh Museum and the Anne Frank House–are all within walking distance of the hotel. Free Wi-Fi is available throughout the hotel.
Tramstops Vijzelgracht and Weteringcircuit are close to the hotel. Dam Square, Royal Palace, Anne Frank House, Rijksmuseum, Van Gogh Museum, and Stedelijk Museum are all within a 20 minute walk.
Barge Lena Maria
The Lena Maria started her new life as a passenger barge in 2006. Built by Hans de Lange, who had previously built and operated similar vessels, the ship offers plenty of room for up to 24 passengers. All 12 cabins on the Lena Maria offer 2 lower beds and private bathrooms with shower and toilet. Windows can be opened, and the cabins have central heating. Common areas include a dining area, a lounge with a bar and a sun deck at the bow. The barge moors each night.
Drinks of all types are available for purchase at the bar on board the Lena Maria. It is not customary for guests to bring their own wine and liquor on board; your understanding is appreciated. Onboard meal menus are set, though the chef is happy to accommodate vegetarians and those on restricted diets for health reasons.
Please note: VBT has adopted a no-smoking policy on the ship, in the van during transfers and at meals.
Please note regarding Wi-Fi on board the barge: Each device (smartphone, laptop, etc.) receives 100 MB per day free, to be used on that day. Additional amounts can be purchased via credit card or Paypal. If travelers plan to utilize data in a normal fashion (i.e., email and basic web browsing) and avoid streaming videos and loading hi-res images, the 100 MB allotments should suffice. Please be advised that the Wi-Fi connection varies and is not guaranteed. If Internet access is critical during your travel, we recommend purchasing your own bundle before traveling overseas.
Click here to view deck plan
Enjoy Your Vacation Longer With Low-Cost Trip Extensions
Air Package Only
Pre-Trip Extension - Den Haag
2 nights at the Mercure Hotel Den Haag Central or the Hotel Corona
Daily breakfast
City Information
Airport transfers
Depart from home for Amsterdam, The Netherlands. The particulars of your arrival overseas are detailed with your flight itinerary.
Upon arrival at the Amsterdam airport, claim your luggage and clear customs. If any portion of your luggage appears to be lost, fill in a PIR form before leaving the customs area; VBT representatives are not allowed into the customs area. Please make certain your VBT luggage tags are affixed to your bag so your VBT representative can identify you. After exiting customs, enter the arrival hall and look for your VBT representative holding a VBT sign. Please wait here while your representative helps make arrangements for your transfer via taxi or minibus to your hotel in Den Haag (transfer time is approximately 35 minutes, depending on traffic).
Transfers are provided by Schiphol Taxi Service, who will be looking for you and carrying a VBT sign. You may be approached by other companies offering a transfer. Please use only Schiphol Taxi Service (STS telephone: +31 654 354 601 or +31 681 299 101). Transfers provided by any other company will be at your own expense.
If you cannot find the VBT representative, or have been delayed in customs because of lost luggage or another reason, please go to the airport's Red & White Meeting Point in the main arrival hall and wait there. You can also go to one of the yellow information desks in the main hall and ask if they will telephone Schiphol Taxi Service (using the number above) on your behalf.
Hotel check-in time is 3:00 p.m., but the staff will do their best to get you to your room as soon as possible. After checking in, you have the rest of the day to relax or to begin your exploration of the city. VBT provides you with City Information that includes recommendations about what to see and do in Den Haag.
Hotel: Mercure Hotel Den Haag Central
Alternate Hotel: Hotel Corona
Art museums alone are enough reason to visit Den Haag, from Mauritshuis, whose collections include Vermeer's famous "Girl with a Pearl Earring," and Gemeentemuseum Den Haag, home to the world's largest collections of works by Mondrian, to the optical illusions of M.C. Escher on display in a former palace of the royal family. Delve into the history of criminal justice at the "International City of Peace and Justice's" Prison Gate Museum. Visit the Peace Palace, home to the International Court of Justice and more. Delight in Dutch life in miniature at the interactive, multimedia Madurodam. Or simply immerse yourself in everyday life at Plein and Grote Markt squares.
Hotel: Mercure Hotel Den Haag Central
Alternate Hotel: Hotel Corona
Meals: Breakfast
Spend the morning on your own. VBT Air Package guests will be arriving throughout the day. Later, try one of the city's wonderful restaurants for dinner on your own.
Hotel: Mercure Hotel Den Haag Central
Alternate Hotel: Hotel Corona
Meals: Breakfast
Air Package Only
Post-Trip Extension - Amsterdam
2 nights at the Mercure Hotel Amsterdam Centre Canal District, Amsterdam
Daily breakfast
City Information
Airport transfers
Spend the next few days exploring at your own pace. Before your extension begins, your Trip Leaders will advise you of your transfer time at the end of your trip. A taxi will meet you at the hotel's reception area on the last day of your extension and transfer you to the Amsterdam airport.
Hotel: Mercure Hotel Amsterdam Centre Canal District
Meals: Breakfast
Please note: Mercure Hotel Amsterdam Centre Canal District is a cash free hotel so any extras must be paid by credit or debit card.
Today is yours to explore Amsterdam at your leisure. Located in the vibrant heart of Amsterdam, your hotel gives you easy access to the city's most coveted treasures. In the Museum Quarter, marvel at the genius of the Dutch masters at the Rijksmuseum, appreciate the work of Holland's native son at the Van Gogh Museum, and view masterpieces of contemporary art and design at the Stedelijk Museum. The busy Leidseplein city square is near your hotel, as is pretty Vondelpark, the most famous park in the country. Stroll the picturesque 17th-century canals, a UNESCO World Heritage Site. And take advantage of convenient dining, shopping and entertainment.
Hotel: Mercure Hotel Amsterdam Centre Canal District
Meals: Breakfast
Please note: Mercure Hotel Amsterdam Centre Canal District is a cash free hotel so any extras must be paid by credit or debit card.
After breakfast,* transfer to the airport for your flight home.** Be sure that you are waiting at the designated time and transfer location.
*Please note: For guests with early-morning departures, breakfast at the hotel may not be available. Please check with the Front Desk to verify the times that breakfast is served.
**VBT recommends that you check your transfer time in your "Transfer Reminder." The transfer is prearranged by VBT and is prepaid. VBT transfer times and departure points are finalized in advance and cannot be modified for individual guests. If you extend your stay beyond the scheduled program dates, return transportation to the airport will be at your own expense.
Meals: Breakfast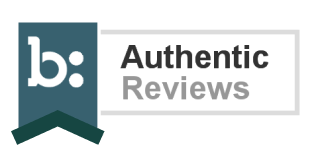 Guest Reviews 48 out of 50 (96%) of reviewers recommend this tour
Starting from 7 days at
$3,845
Splendor surrounds you in northern Italy.
Starting from 7 days at
$2,995
Like Tuscany itself, seaside Maremma is pure pleasure.
Starting from 7 days at
$3,295
Tuscany's lavish coast begs to be explored by bicycle, and we've mapped out the most breathtaking routes to help you do so, including the storied Strada del Vino, or wine road.
Why Laura from VBT Loves Croatia
December 5, 2017
Laura Breen, Director of Sales and Customer Service at VBT, fell in love with Croatia during a VBT bike tour of the Dalmatian Islands. Here are some of the reasons...
Continue Reading
Well-Preserved Medieval Towns in Tuscany You'll See with VBT
April 29, 2016
One of the many reasons why we love to travel is to experience many wonderful cultures around the world. History plays a vital role in the cultivation of a society...
Continue Reading
Walking the Basque Country of Spain and France
April 22, 2016
Along the border of Spain and France, framed by the soaring Pyrenees and serene waters of the Bay of Biscay, lies a uniquely autonomous region known as Basque Country. Travelers...
Continue Reading
Request a
Free Catalog
Find Your next vacation with Over 200 Pages of tour information
Get Yours Today
Talk to a VBT
Tour Consultant
(800) 245-3868
Mon – Fri 8:30 a.m. – 6:30 p.m. ET
Saturday 10:00 a.m. – 3:00 p.m. ET
Talk to an Expert
Book Online
Reserve Instantly
Find your perfect tour and reserve a spot with our easy online booking.
Find A Tour
Be the First to Get News & Special Offers