Myanmar: Temples & Trails
"This is Burma and it is unlike any land you know about." So said Myanmar's most famous chronicler, Rudyard Kipling, and more than a century later, his assessment still holds true. Your journey spotlights the cooler, northern climates of Kalaw, where we cycle on hand-selected routes . . . unspoiled Inle Lake, where farms and markets literally float on the placid waters . . . and expansive Bagan, scattered with nearly 2,000 antique temples. You will explore it in the most intimate way possible, by bike and also by foot and boat. Here is a rare opportunity to discover a land that for half a century was closed to foreigners, but now thrives in the intermingling of Eastern and Western cultures.
Cultural Highlights
Take something more than just souvenirs and memories from Inle Lake, where you'll learn how to source and cook food in the genuine Inthar-style with a professional chef
Travel by private boat with a life-long ornithologist into the mangroves and floating gardens of Inle Lake, seeking out exotic and colorful birdlife
Help Burmese mahouts feed and bathe retired timber elephants at a unique facility set up to ensure their good care
Soar in a hot air balloon over Bagan's thousand year old pagodas during an optional sunrise champagne flight
Join a sunset wine tasting at Red Mountain Winery
Admire Myanmar's traditional artisanship as we visit silversmiths, silk weavers and paper makers
Witness the panorama of Bagan and its temples on an Irrawaddy River sunset cruise
Experience the gentle kindness of native Burmese and the diverse, traditional, hill-tribe cultures
What To Expect
This tour offers mostly easier terrain, with the occasional rolling hill, and is well suited to the regular recreational cyclists. Ride distances are relatively short, but road conditions and warm temperatures may place additional demands. Two-thirds of our rides are on sealed roads, with one-third on packed sand tracks where our mountain bikes provide a stable ride. Our days start early to avoid the afternoon heat and provide optimum cycling comfort.
Average Daily Mileage: 12 – 31 miles
Average Biking Time: 2 – 4 hours
Climate Information
Average High/Low Temperature (°F) – Bagan
Jan 82°/59°  Feb 87°/62°  Mar 95°/69°  Oct 86°/76°  Nov 84°/70° Dec 81°/64°
Average Precipitation (in.) – Bagan
Jan .1   Feb .3   Mar .6   Oct 9   Nov 2   Dec .6
What's Included:
Bicycle Tour Only – without Air
9 nights in 3- and 4-star resorts
ALL 27 meals—9 breakfasts, 9 lunches, 9 dinners
Air Package Plus
Roundtrip international airfare
12 nights: 10 nights in 3- and 4-star resorts and two nights in flight
28 meals—10 breakfasts, 9 lunches, 9 dinners
Transfers
The option to add our Low-Cost Trip Extensions: Pre-trip: Yangon—2 nights for only $295. Post-trip: Bagan to Mandalay on the Irrawaddy—2 nights for only $845
Both Vacation Options Include
Service of two bilingual VBT Trip Leaders
FULL VAN SUPPORT
Daily route directions and maps
Sightseeing and cultural activities
5% Frequent Traveler Credit to use on your next VBT vacation. See details.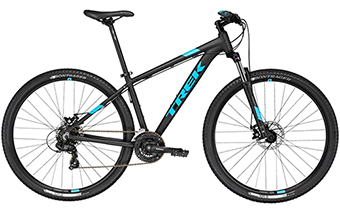 Trek Marlin 5 Mountain Bike
For more info see our VBT Bikes page.
New! Reading List

Click here to download our Suggested Reading List.