The Amalfi Coast & Capri
Ramble through history, beauty and charm on this leisurely exploration of the Amalfi Coast.
Duration:

10 Days

|

Daily Mileage:

4 - 8

|

Walking:

2 - 5 hr

|

Group Size:

20
Starting From
Walking Vacation + Air Package
$4,295
Walking Vacation Only
$3,295
(per person, double occupancy)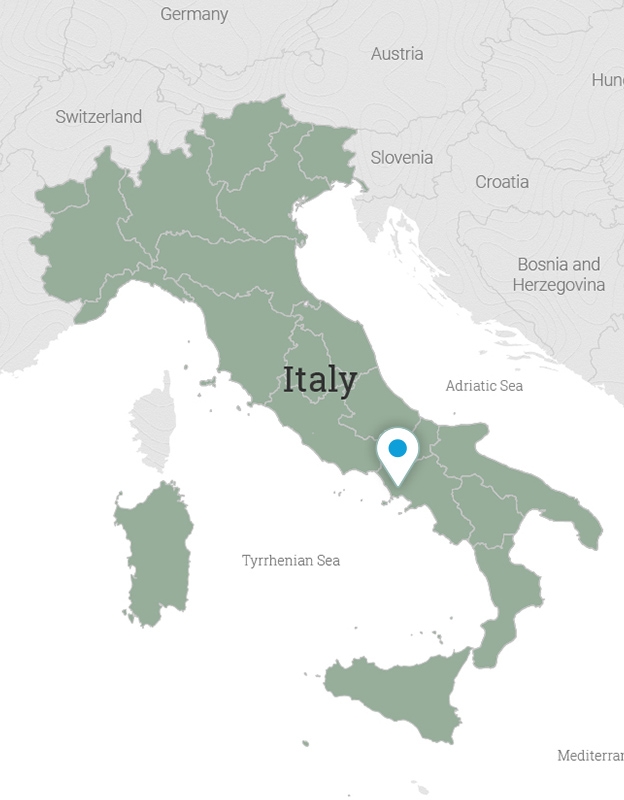 The Amalfi Coast & Capri
Ramble through history, beauty and charm on this leisurely exploration of the Amalfi Coast. Your footsteps will fall on the Path of the Gods, pass ancient paper mills and lime pits, and lead through rural woodlands and lemon groves, jasmine-scented gardens and pastel-colored villages clinging to cliffs, with views sweeping out to sea. Along the way, see how time halted in Pompeii, and encounter the present day at artists' studios and an organic farm. Delicious Neapolitan cuisine, pastries and gelato enhance your experience of this sensually delightful pocket of Italy.
What to Expect
This tour features a combination of paved roads and easy terrain, mixed with moderate hills, uneven footpaths on downhill slopes, and many cobbled steps. On rainy days, the footpaths can be muddy, and steps can be slippery. Van support is limited due to distinctive features of the region. Both morning and afternoon walking options are available most days. Ideal for experienced walkers and enthusiastic beginners who usually hike. Several of the walks require a transfer from the hotel to the start of the walk. Our Trip Leaders often use this time in the van for a morning route review, so you can enjoy a more leisurely morning at breakfast.
Please be aware that The Path of the Gods may affect people who experience vertigo.
Duration:

10 Days

|

Daily Mileage:

4 - 8

|

Walking:

2 - 5 hr

|

Group Size:

20
Moderate
Walking
Beginner - Experienced
Walkers
Vehicle
Support
Tour Highlights
Behold stunning views that have been immortalized by composers at the Villa Rufolo
Learn the secrets of the famed ancient ruins and history of Pompeii
Immerse yourself in the lush green landscape of the Valley of the Mills
Stop by the Museo della Carta and discover the delicate art of papermaking
Design your own ceramic tile in a class lead by a local artisan in Minori
Uncover the "Path of the Gods" and its striking panoramic views worthy of its namesake
Savor the views and flavors of a 5th generation family-owned organic farm near Sorrento
Delight your senses exploring a colorful, coastal region lined with flowers and herbs
Enjoy mouthwatering, authentic Neapolitan cuisine in a local trattoria in Nocelle
Climate Information
Average High /
Low Temperature (℉):
Mar59º/43º
Apr65º/47º
May73º/54º
Jun79º/60º
Sep79º/60º
Oct71º/53º
Nov62º/47º
Average
Precipitation:
Mar3.4 in
Apr3.0 in
May2.0 in
Jun1.3 in
Sep3.2 in
Oct5.1 in
Nov6.4 in
| What's Included | Walking Vacation + Air Package | Walking Vacation Only |
| --- | --- | --- |
| Roundtrip international airfare | | |
| Transfers to and from international airport | | |
| One night in Naples and one night in Rome in conveniently located hotels with breakfasts included | | |
| 6 nights in 4- and 5-star hotels and villas | | |
| 12 meals: 6 breakfasts, 2 lunches, 4 dinners | | |
Walking Packages Include:
Two Local, Bilingual Trip Leaders
Facilitated Cultural Experiences
Your Choice of VBT Branded Gear for Your Adventure
Grand Hotel Cocumella
The oldest hotel on the Sorrento Peninsula, the Grand Hotel Cocumella was built in 1637 as a Jesuit residence, becoming an inn 140 years later. Its elegant rooms, antique furnishings and exceptional views of the sea and grounds have attracted such visitors as Goethe, Mary Shelley and Freud. Set in a century-old park overlooking the sea, the hotel features a swimming pool, along with a private pier and sun terrace, for swimming in the sea. There are also a fully equipped gym and spa. Scintilla, an open-air garden restaurant, features local specialties, while Coku offers a fusion of Mediterranean and Japanese cuisine.
Villa Fraulo
Only a few steps from Piazza Vescovado and Cathedral Square, this charming property is an elegant and sophisticated retreat perched above the endless sea of the Amalfi Coast. Once the residence of the noble Cortese family, today Villa Fraulo offers a modern, relaxing spa and a spectacular infinity pool surrounded by a terrace.
Grand Hotel Santa Lucia
Built in 1900 in the Art-Nouveau style, the Grand Hotel Santa Lucia combines traditional Italian elegance with countless modern amenities. With an ideal location at the waters edge in the middle of the Centro Storico, the hotel positions you perfectly to explore the surrounding city. Enjoy views of the entire Bay of Naples, the majestic Castel dellOvo, Mount Vesuvius, and distant Capri.
Le Meridien Visconti Rome
Located on the right bank of the Tiber River between the Piazza di Spagna, the Piazza Navona, and the Vatican, this chic city-center hotel offers access to Romes monuments, shopping, and dining. Guestrooms and public spaces are contemporary and inviting, including a bar and patio. Overlooking the city is a dramatic rooftop terrace bar and an on-site gym is also available.
Enjoy Your Vacation Longer With Low-Cost Trip Extensions
Air Package Only
Pre-Trip Extension - Naples
2 Nights From $395 per person, double occupancy
2 nights at Grand Hotel Santa Lucia
Daily breakfast
City Information
Airport transfers
Depart from home for Naples, Italy. The particulars of your arrival overseas are detailed with your flight itinerary.
Arrive at the Capodichino Airport in Naples, Italy, where a VBT representative meets you and helps you transfer (approximately 30 minutes) to our Naples hotel.
If you are going to be delayed meeting our transfer representative for more than 15 minutes due to delayed or lost luggage, please let our driver know by calling or sending a text message to +39 340 952 5525. The driver is generally able to wait for up to 45 minutes from the time your flight lands, after which you would be responsible for your own transfer. You may also contact our One Call travel assistance to advise of your delay, and they will contact our transfer company.
At the hotel, our VBT representative will be available at 6:00 p.m. to answer your questions and help you organize your time in Naples. Please make sure to arrive promptly at this time since optional activities, like a city walk, will also be discussed to help you make the most of the city. The activities will start the next day, and the cost will be shared among the number of participants. The rest of the day is free to discover and dine on your own, using the VBT City Information as your guide. The area is full of wonderful options for dinner.
Please note: If you arrive early, your hotel room may not be available until 1:00 p.m., in which case you may store your luggage with the reception desk.
Please note: VBT transfer times and departure points are finalized in advance and cannot be modified for individual guests. If you fly in earlier than the scheduled program dates, transportation from the airport will be at your own expense.
Hotel: Grand Hotel Santa Lucia
Continue to explore Naples on your own.
Hotel: Grand Hotel Santa Lucia
Meals: Breakfast
Continue your exploration of Naples at leisure.
VBT Air Package guests arrive throughout the day.
Hotel: Grand Hotel Santa Lucia
Meals: Breakfast
Air Package Only
Post-Trip Extension - Rome
2 Nights From $495 per person, double occupancy
2 nights at the Le Meridien Visconti Roma
Daily breakfast
City Information
Airport transfers
Enjoy breakfast at your luxurious hotel. Spend the day exploring the "Eternal City." You can step out of Italy while in Rome with a visit to the Vatican, an independent state. The Vatican Museums are filled with magnificent art that goes far beyond such well-known pieces as Michelangelo's Pieta and the Sistine Chapel ceiling. An optional guided tour can be booked through your local VBT Representative or earlier during the year (as we recommend). You can find useful tips in our VBT City Information.
Please note: Italian museums are closed on Mondays. Vatican museums are closed on Sundays.
Hotel: Le Meridien Visconti Rome
Meals: Breakfast
You might visit the Forum, the political and commercial center of ancient Rome. Various emperors constructed the temples, monuments and other structures here over a period of nine centuries. Today you can still see the Curia, where the Roman Senate met.
Explore Palatine Hill, where tradition says the first settlers of Rome built their huts, and which was later became the home of emperors Caligula, Nero, Tiberius and Domitian. Tour Rome's famous Catacombs, located in tunnels carved out of rock along the Via Appia Antica, or Appian Way. Or spend an idyllic afternoon in the gardens of the Villa Borghese, one of Europe's most elegant parks. And by all means, when in Rome—sip espresso, savor Italian wine, and take the time to enjoy la dolce vita. After a full day of independent exploration, retire to your hotel or enjoy dinner in one of Rome's many fine restaurants.
Hotel: Le Meridien Visconti Rome
Meals: Breakfast
After breakfast* transfer to Rome airport (40 to 60 minutes) for your departing flight**. Please ensure you are ready in the hotel reception area at the designated time.
*Please note: For guests with early-morning departures, breakfast at the hotel may not be available. Please check with the reception desk to verify the times when breakfast is served.
**VBT recommends that you check your transfer time in your "Transfer Reminder." VBT transfer times and departure points are finalized in advance and cannot be modified for individual guests. If you extend your stay beyond the scheduled program dates, return transportation to the airport will be at your own expense.
Meals: Breakfast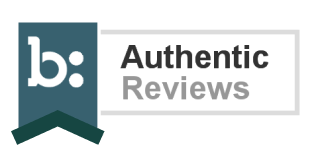 Guest Reviews 136 out of 142 (96%) of reviewers recommend this tour
Please note: Web Special savings cannot be combined with any other offer. Standard Terms & Conditions apply when purchasing this trip. Prices include all airline surcharges and Government taxes and fees. Ask our Tour Consultants for details. Every effort has been made to produce this information accurately. We reserve the right to correct errors. Prices are based on preferences selected above, including meals and sightseeing as specified in What's Included. All prices are subject to change. Departure dates and prices shown may be updated several times daily, and apply to new bookings only.








Starting from 7 days at
$3,195
Splendor surrounds you in northern Italy.
Starting from 7 days at
$2,995
Like Tuscany itself, seaside Maremma is pure pleasure.
Starting from 7 days at
$3,295
Tuscany's lavish coast begs to be explored by bicycle, and we've mapped out the most breathtaking routes to help you do so, including the storied Strada del Vino, or wine road.
Why Laura from VBT Loves Croatia
December 5, 2017
Laura Breen, Director of Sales and Customer Service at VBT, fell in love with Croatia during a VBT bike tour of the Dalmatian Islands. Here are some of the reasons...
Continue Reading
Well-Preserved Medieval Towns in Tuscany You'll See with VBT
April 29, 2016
One of the many reasons why we love to travel is to experience many wonderful cultures around the world. History plays a vital role in the cultivation of a society...
Continue Reading
Walking the Basque Country of Spain and France
April 22, 2016
Along the border of Spain and France, framed by the soaring Pyrenees and serene waters of the Bay of Biscay, lies a uniquely autonomous region known as Basque Country. Travelers...
Continue Reading
Request a
Free Catalog
Find Your next vacation with Over 200 Pages of tour information
Get Yours Today
Talk to a VBT
Tour Consultant
(800) 245-3868
Mon – Fri 8:30 a.m. – 6:30 p.m. ET
Saturday 10:00 a.m. – 3:00 p.m. ET
Talk to an Expert
Book Online
Reserve Instantly
Find your perfect tour and reserve a spot with our easy online booking.
Find A Tour
Be the First to Get News & Special Offers