Looking for VBT Walking Vacations? All VBT Walking Vacations have moved to our sister company, Country Walkers. The same tours you know and love, plus exciting new itineraries, are available to book through their website.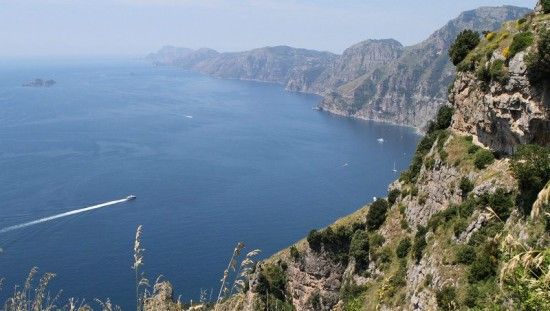 The Amalfi Coast, located on the southern edge of the Sorrentine Peninsula in Italy is an astonishing landscape where dramatic cliffs of the Lattari mountains crash into the Gulf of Salerno below. Dotted with charming villages, majestic views and world-class walking trails, the Amalfi Coast—named a UNESCO World Heritage Site as a cultural landscape in 1997—is a must-see destination for any world traveler. Active travelers will delight in the experience of walking along its most revered walking path, Sentiero degli Dei or "The Path of the Gods."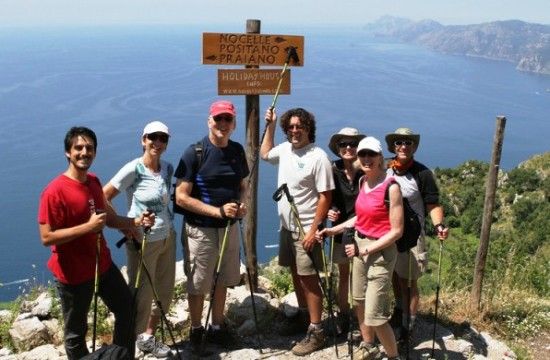 This trail, that runs from Agerola to Positano was once a path for mule herders to transport goods between coastal villages, but now serves as a recreational walking route with heavenly views. VBT travelers on our Amalfi Coast and Capri walking vacation will walk the scenic stretch between the Biscotto Caves and the hamlet of Nocelle. The path is well-marked and offers views of Capri and the islets of Li Galli, or Sirenuse, where the mythical Sirens attracted seafarers with their melodious songs. Once we reach the Nocelle, we'll stop to enjoy lunch on your own. Afterwards travelers have the option to continue walking along the path or shuttling by van on to Montepertuso where according to legend, the Madonna was challenged by the devil to punch a hole in a towering mountain—pertuso means "hole" in Neapolitan dialect. The views from here are simply amazing.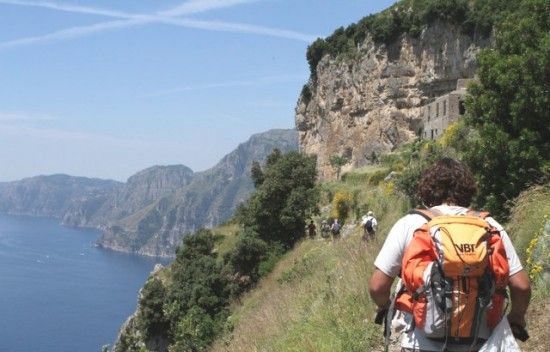 The best time of the year to walk the Path of the Gods is in the late spring and early fall as the weather on the Amalfi Coast tends to be dryer, clearer and offers conditions more conducive to walking during this time than in other months. VBT offers departures on this tour in May, June, September and October. A recent VBT traveler, Caryl from California had this to say about her experience while on vacation— "This trip walking along the Amalfi Coast makes you feel sorry for travelers going by on big tour buses and thinking they have seen the Amalfi Coast. We saw the coastal villages by boat, as well as from above as we hiked the Path of the Gods, and enjoyed the villages free from worry of navigating the narrow roads. Stopping at specially picked restaurants with fantastic views for lunch and taking time to see gardens in Ravello made the trip oh-so special."
To learn more about this popular walking vacation—which includes visits to Pompeii, Capri and Sorrento— and to see traveler reviews and available departure dates, please click here. If you would like to reserve a vacation or speak with one of our Tour Consultants, please call 800-245-3868. They are available Monday-Friday from 8:30am to 6:30pm EST and Saturdays from 10:00am to 3:00pm EST.