VBT Associates Pick Their Favorite Tours
With over 50 biking, walking and bike & barge vacations to choose from, picking a VBT tour can be quite a challenge. To give you an insider's perspective, we thought it would be fun for VBT's team of trip designers to chime in on some of their most beloved vacations. After all, who better to recommend a VBT tour than the folks who know them best!
Gregg Marston, VBT Chairman (Vermont): "Because I've been on so many of our trips [VBT offers a handful of "Chairman's Tours with Marston every year] it is extremely hard to choose my favorite. Recently I've enjoyed our bike and barge tour in Holland, Tuscany by the Sea, and had a wonderful time meeting some of our travelers a few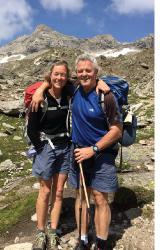 weeks ago on our new Southern Vermont biking tour. I guess if I had to choose I'd go with that one because as I like to say 'my last vacation is always my favorite"
Caroline Marston (Vermont): "Croatia is a country of contrasts, whether it's the turquoise water of the Adriatic contrasting the white limestone and red roofs of the coastal buildings or even the traces of Croatia's Homeland Conflict in the midst of the beautifully-restored Old Town of Dubrovnik. Everything from the scenic biking to the fresh, seafood-based cuisine to the friendly folks we met along the way made our biking tour of Croatia one I'll never forget. Perhaps my favorite off-the-bike activity was the day our group stopped in on a local stonemason school. It's one of the last schools in the world dedicated to the discipline, and it's also the spot where the master stone cutters, who are largely responsible for revamping Dubrovnik's Old Town, first trained. Though only adolescents, the students of the Stonemasonry School in Pucisca take their work very seriously—and they should. It seems as though the entire world has a close eye on their work as Puciscan limestone has made its way into the fountains of Venice and even the columns of our very own White House!"
Chaipel, VBT Director of Creative Services (Vermont): "I've been on a few VBT tours and I absolutely love our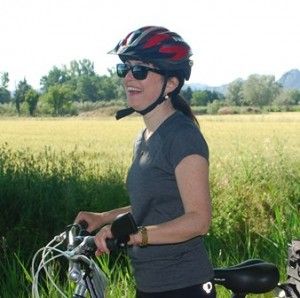 Provence : The Alpilles biking vacation.  The gorgeous landscape and vistas, the food and wine, the art and architecture, the beautiful hotels, and the trip leaders are all simply amazing. Some of my favorite memories are the opportunities we had to meet local people—like the picnic at a small vineyard outside of Avignon—the private tour of St Remy with the art historian where we stood and viewed the same scenes that van Gogh painted and learned about his life and work, and the delicious meal in the home of a renowned pastry chef and meeting her little daughter who was showing us her kitten. I also really enjoyed the local markets both in St Remy and in my favorite little town, Eygalières. Strolling side by side with locals doing their daily shopping was so much fun and I loved getting to try the delicious fresh cheeses, fruit and bread—just the perfect picnic lunch!"
Debora, Product Operations Manager (Italy): One of our walks is the Path of the Gods, the soul of the tour: breathtaking scenery overlooking the sea, nice villages,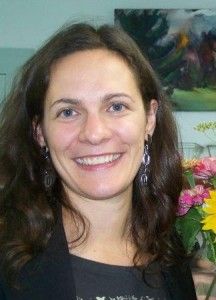 delicious food, culture and warm sun…as if it was made by Gods. The Amalfi coast, which was in fact the beloved destination for Roman emperors, looks like a natural balcony between the blue Mediterranean waters and the slopes of the Lattari mountains, with valleys, beaches and lemon and olive tree terraces, not to mention the amazing ruins of Pompeii and the magic of Capri Island. Our route is a combination of paved roads and easy terrain, mixed with moderate hills, uneven footpaths on downhill slopes, and cobbled steps that show how man has shaped nature over centuries. In addition to that, our tour is enriched by VBT with amazing accommodations and special local guides that make the Amalfi Coast walking tour one of VBT's highest rated vacations!
Tracey, VBT Product Director (England): "All of our Bike & Barge tours help foster the camaraderie between the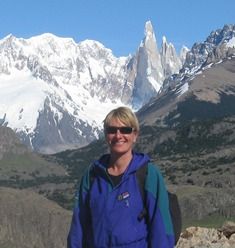 group and creates an intimate atmosphere with trip leaders, barge crew and travelers—all 'like-minded' people. However on the Holland and Belgium tour there is the added benefit of meeting the friendly local Dutch and Belgium citizens and being able to converse directly with them as most speak English. This is highlighted during an after-dinner visit to the home of a family in Tholen. The cycling is also just wonderful, with various daily options along canals and passed windmills, through ancient cities and small farming hamlets and through the polders of the Dutch Masters."
Kevin, VBT Product Director (Costa Rica):  "I love our Czech Republic, Italy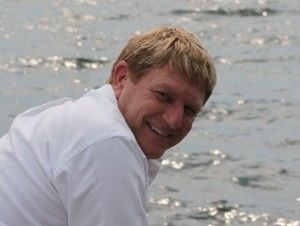 and Austria biking tour as it differs from many of the other VBT programs which focus on a region of only 1 country like our Italian & French tours. I enjoy the opportunity of visiting 3 different countries and the diverse cultures, languages and scenery that each country offers. Even though we are travelling to 3 different countries, we focus on the area where these countries border so as to try and keep our shuttling time to a minimum. "
Chris, VBT's Director of Worldwide Product (Vermont): "My favorite VBT vacation is Charleston to Savannah: A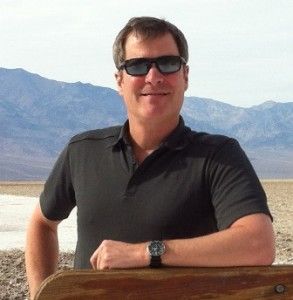 Southern Reel because I love the relaxed pace of life in coastal South Carolina and Georgia.  I feel immediately on vacation when I hear that sweet southern drawl. The charming inns on this vacation are perfectly located for that early morning or after-dark discovery walk around town. Charleston and Savannah are a foodie's paradise, and the people are as warm and welcoming as the tea is sweet. This is the perfect early spring and late fall getaway from the northeast."
Katia, VBT Product Director (Italy): "Being that I live in Italy I have to say that all of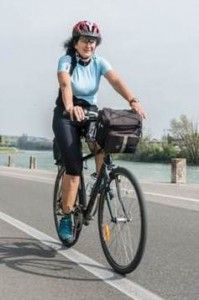 our Italian tours are wonderful—each one with its own personality despite the fact that they all are in one small country and not really far one from the other! However one of my current favorites is Italy: Cycling the Dolomite Valleys because the scenery is so magical. Our incredible ride on the final day—starting near the Resia pass and ending in Merano—is crowned by the farewell dinner at 'Uncle Taa', a historical gastaette that has been open since 1430! The family-owned restaurant not only serves wonderfully presented local food, but it's also an open air mountain museum and the largest collection of Princess Sissi mementos. As we ride from place to place, we better understand the mix of Austrian-German culture intermingled with the ancient mountain Ladin culture and today's Italian culture.
To request a free VBT Catalog please click here. If you would like to reserve a vacation or speak with one of our Tour Consultants, please call 800-245-3868. They are available Monday-Friday from 8:30am to 6:30pm EST and Saturdays from 10:00am to 3:00pm EST.