Traveler Reviews from VBT's New Zealand Guided Tours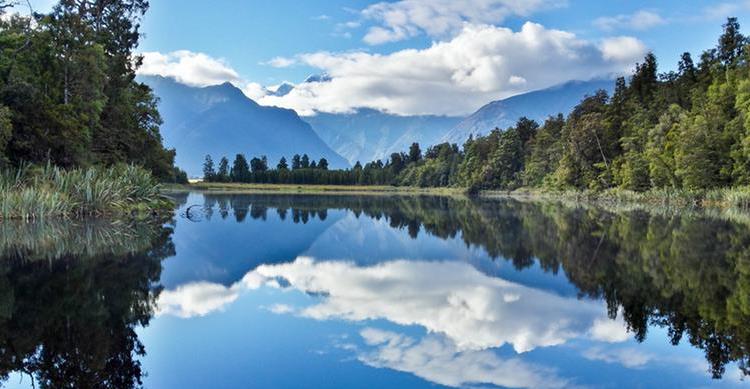 Whether you're after beautiful, subtropical beaches, pristine glaciers, dense rain forests, vibrant nightlife or thrilling adventures; New Zealand's South Island surely has something for you. With VBT, you can opt to bike your way along the scenic west coast by setting out from Christchurch on one of the world's most scenic train rides. Then we'll view glaciers that are protected by UNESCO, stay at a wilderness eco-lodge, and enjoy tastings of the distinct Pinot Noirs and Sauvignon Blancs that the famed Otago region is known for.
Those who prefer to discover new destinations on foot should take heed in the fact that the Kiwis have perfected the art of "tramping." With its soaring mountains, crystalline lakes, verdant meadows and pristine beaches; New Zealand is truly a walker's paradise. Travelers on our New Zealand walking tour will learn why during invigorating walks in the foothills of the Southern Alps and along the scenic shores of the Marlborough Sounds. We'll also enjoy closer looks at fascinating plants and wildlife, stay in remote lodges with splendid settings—including a two-night stay in the heart of Abel Tasman National Park—and dine on fresh mussels paired with local Sauvignon Blanc!
And while we could go on and on about how great we think these New Zealand tours are, the best way to learn more about the VBT experience is directly from our travelers. So check out some recent reviews from our biking and walking tours in New Zealand in 2015…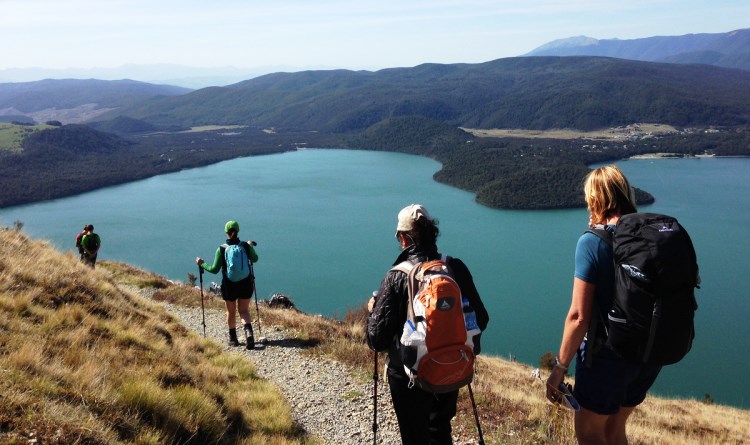 Everyone should spend time in New Zealand
"The South Island is so beautiful and VBT's location choices are great. I am not an accomplished hiker but in spite of some lengthy uphill climbs that literally took my breath away, the views and experiences were worth it." — Ginny from VA
Beautiful country, great walking!
"My first visit to New Zealand and what a wonderful way to see it. The walking was fantastic. Mt Roberts, Abel Tasman National Park, Queen Charlotte Track – all just amazing. Beautiful hotels, great guides and fantastic scenery." — Jean from CA
The natural landscape, culture, and biking!
"To experience the natural landscape and culture of the South Island combined with some challenging exercise is a dream. I am thankful to have met so many like-minded people as we traveled and discussed the environment we were observing and our history of biking. I learned alot from them." —Michael from FL
Put this tour on your bucket list!
"One of the best tours I have ever been on, the tour leaders were great right from the start, meeting our every demands, although there wasn't much to demand, we stayed in top shelf accommodation, each accommodation was better than the last, and the home-stay was an excellent addition to get a true feel for New Zealand. I highly recommend this tour!" —Pat from NJ
To read more traveler reviews about our tours in New Zealand simply click here, find the vacation you're interested in and click the blue star rating. To request a free VBT catalog in either print or digital format, please click here.  If you would like to reserve a vacation or speak with one of our Tour Consultants, please fill out this form or call 800-245-3868. They are available Monday-Friday from 8:30am to 6:30pm EST and Saturdays from 10:00am to 3:00pm EST.