Top Reasons to Bike Provence with VBT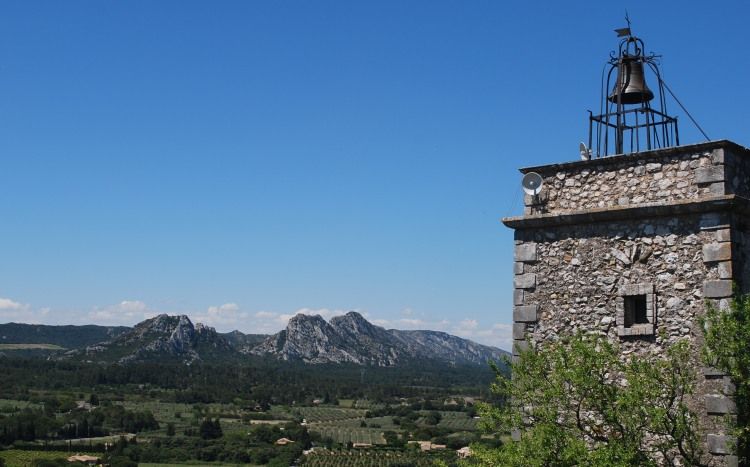 Emperors, artists and writers have been enchanted by Provence for centuries—now you can be, too. Whether you're looking for history, art, wine, fine dining or inspirational vistas, you'll find what you're after on a bicycle tour of Provence. Picture yourself pedaling past lavender-scented hillsides, marveling at the ruins of a centuries-old Roman aqueduct, exploring the pastoral landscape that inspired van Gogh, and savoring Provence's famous cuisine during an authentic meal in the home of a local family. This barely begins to represent all the amazing experiences in store for you on our Provence: The Alpilles biking tour.  Keep reading to learn about our top 5 reasons why you should take a biking tour of Provence with VBT…
Aix en Provence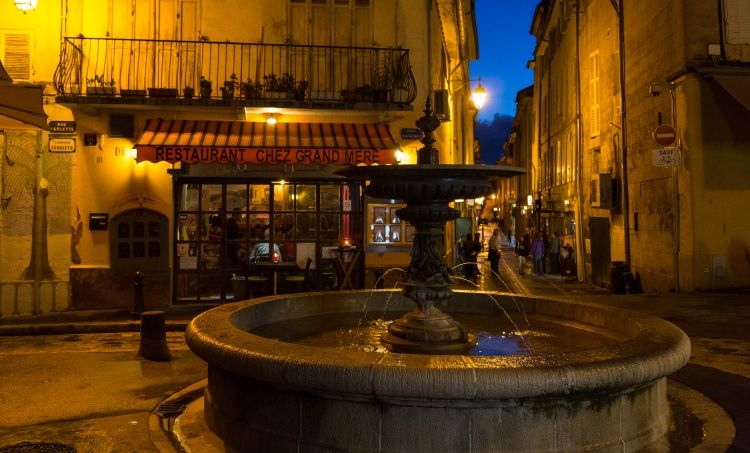 Though the region is generally noted for its countryside, the tree-lined avenue of its capital, Aix, is sure to give travelers who opt for our Air Package Plus or Pre-Trip extension, the characteristic sense of romance associated with southeastern France. During your stay you should take some time to stroll along Cours Mirabeau, perhaps stopping in at one of the cafés that Paul Cézanne and Émile Zola worked in. As you wander about the city you'll note its historical feel. Aix was initially settled over two thousand years ago, thanks to its natural hot springs. Accordingly, ornate fountains, bubbling with naturally warm water, adorn the city's ancient streets. Before departing, both the Musee des Tapisseries and one of the city's largest structures, the church of Saint-Jean-de-Malte, also warrant a visit.
Lirac Picnic—new for 2015!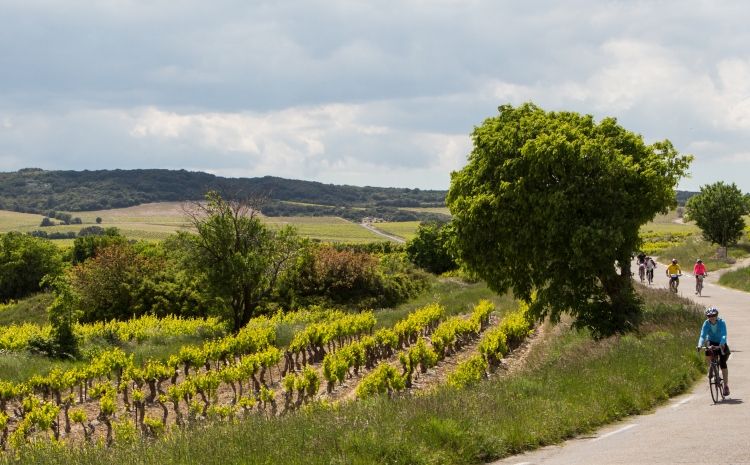 During your Provencal sojourn, you'll taste some of the best local cuisine in a variety of settings including market visits, restaurants, and home-hosted meals. This year we've added a lovely picnic in the heart of Rose country.  After cycling along the agricultural plain of the Rhône we'll stop in the quaint commune of Lirac, known for red vineyards—some of which have been around for over a thousand years. VBT guests will visit an old farm and eat a delicious picnic lunch that is prepared by your Trip Leaders before sampling some of the regional vintages during a tasting in the farm's wine cellar tasting room.
Scenes that Inspired van Gogh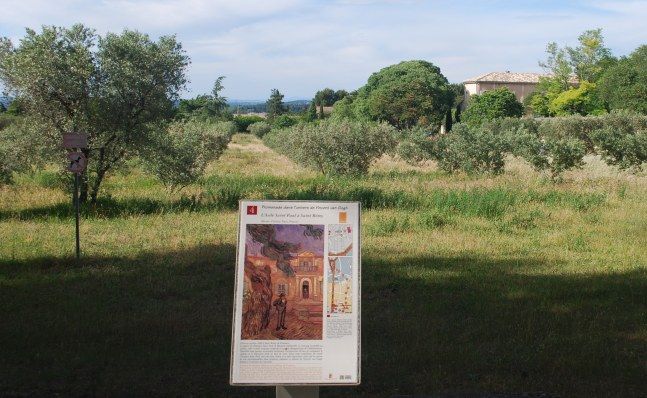 The biking portion of our tour begin in Saint Remy, the small commune that inspired van Gogh's "The Starry Night." With plenty of fine restaurants and quaint cafes packed into a small cobblestoned village, Saint Remy is a perfect spot to spend an evening unwinding after a nice long ride. Before setting off on your next ride, you might wander through Saint Remy's main square, explore Saint Paul de Mausole, where van Gogh spent a year prior to his death, or perhaps visit the home where Nostradamus was born. VBT guests will also take a guided walking tour of the town with local historian, Mathilde Hamel, who will guides our groups to many of the places pictured in van Gogh's works.
The Pont du Gard—a UNESCO World Heritage site


During a day cycling along the Rhone River we'll come to the impressive and ancient Pont du Gard. The Roman aqueduct was constructed in the 1st century in order to provide water to the city of Nimes. This outstanding example of Roman engineering was originally designed to be held together only by friction, and no mortar was used in its construction. It has, however, been rebuilt and restored since then. A series of clamps help hold the massive aqueduct together, ensuring a safe walk across one of the world's oldest, great structures.
Les Beaux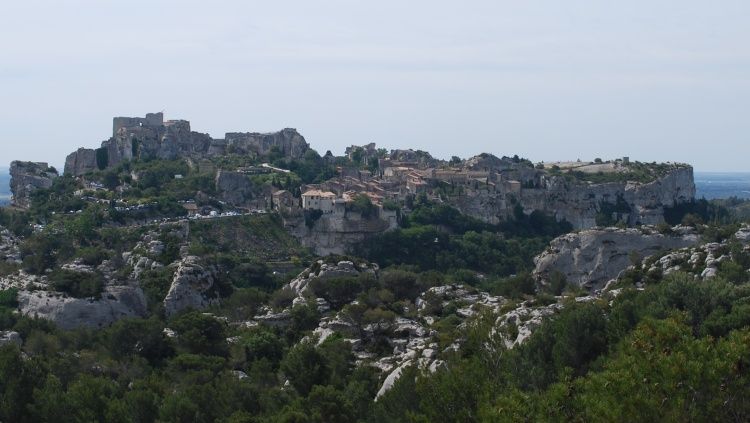 One of our favorite days of cycling is when we pedal to the ancient, fortified village of Les Baux. This ride, through the heart of the Alpilles Mountains, is a bit of a challenge, but also quite a treat. As you climb to the mountain pass, you'll see Roman ruins speckled along the slopes below the limestone cliffs overhead. At the top, you'll have plenty of time to take in the tiny commune, which is, in part, built right into the ruins of an ancient castle and bask in another stunning view of Provence. Then the reward comes in the form of a fabulous downhill ride past unspoiled vineyards as you make your way back to our hotel in St. Remy.
These are just some examples of what you can expect from our popular Provence: The Alpilles cycling tour. If you would like to request a free VBT catalog please click here. If you would like to reserve a vacation or speak with one of our Tour Consultants, please call 800-245-3868. They are available Monday-Friday from 8:30am to 6:30pm EST and Saturdays from 10:00am to 3:00pm EST. Don't forget that you can save up to $250 on 7 spring departures if you book by February 6th.