Recipe: Gaston Gerard Chicken from Burgundy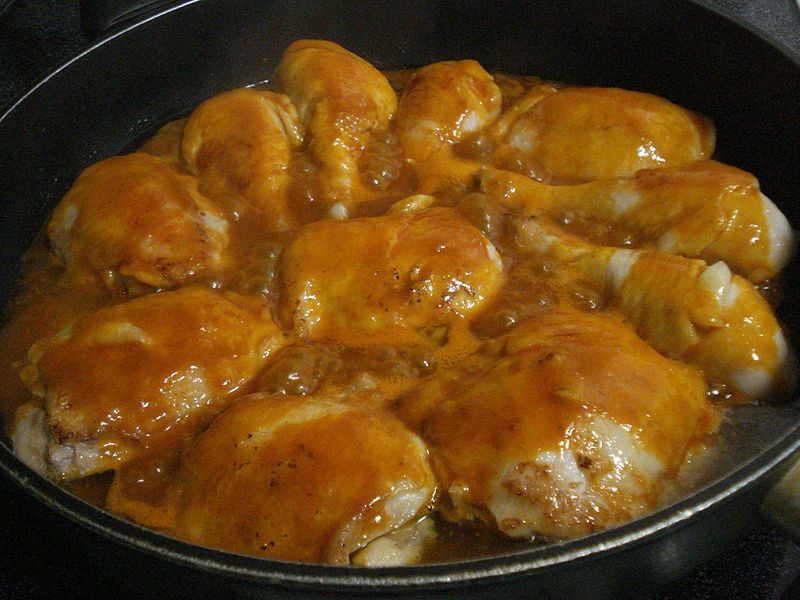 The story behind this traditional Burgundian dish begins with its namesake. Well, actually, his wife. In 1930 the Mayor of Dijon, Gaston Gerard, was entertaining the gastronomic writer, Maurice Sailland (aka Curnonsky), when his wife decided to cook chicken for their guest. The lore states that she accidentally tipped over a bottle of mustard, which landed in the chicken dish she was preparing. Rather than start over, she decided to keep the mustard in, added some crème fraiche and white wine, and voilà—a new dish was born.
Travelers on our Burgundy: The Wine Route tour will enjoy a behind-the-scenes cooking lesson on how to make Gaston Gerard Chicken from the head chef of Les Oenophiles, a lovely restaurant located within walking distance of the historic Palace of the Dukes of Burgundy in Dijon.  If you'd like to take a trip to Burgundy without leaving your kitchen, try your hand at this amazing and easy meal using the recipe below.
Ingredients (serves 4)
• 4 chicken breasts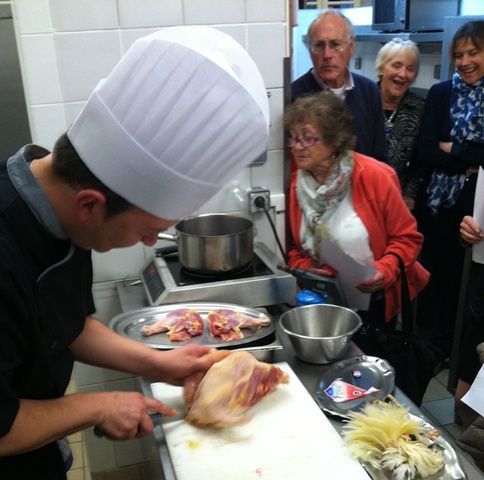 • 1/3 cup of white wine (preferably Aligote, which is a dry white wine often used in blended Crémant, Burgundy's sparkling wine.)
• 1 ½ oz of Mustard (classic)
• 2/3 oz of Mustarde (a l'ancienne" with grain)
• ¾ cup of of liquid cream
• 3oz of bread crumbs
• 1.4 oz Emmental (A type of Swiss cheese that is popular in Burgundy)
Directions for making the sauce:
• Add the white wine to a heated pan and let it reduce by half
• Add aromatic garnish (chopped onion + carrots, thyme etc)
• Add the cream and a cup of water
• let cook for 30min
• Strain the sauce
• Add the mustard
Directions for preparing the chicken
• Cook Chicken breast for 1 hour at 175 degrees
• Mix the cheese and breadcrumbs in a separate dish
• Brush the mustard sauce on the chicken
• Brush the mix of cheese and breadcrumbs