Share Your VBT Experiences And Help Us Serve You Better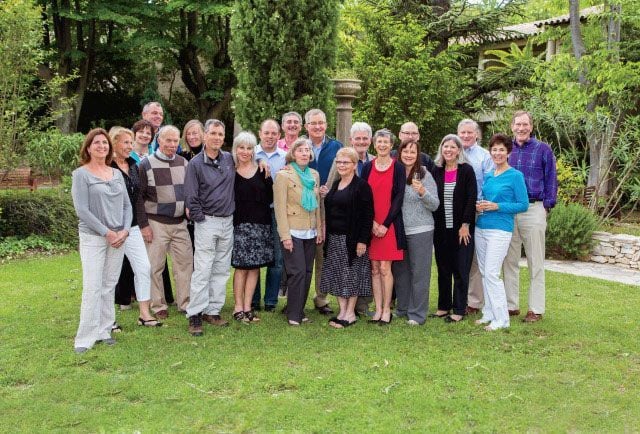 The great joy of travel is not experienced solely in places of historic occurrences and the monuments that commemorate them. Travel's most meaningful and long-lasting rewards come from warm personal encounters that reveal the unique soul of a destination's people, the distinctive beauty of their cultural traditions, and their unspoken relationship with the natural world.
In the telling of these often small, yet sometimes life-changing, experiences to loved ones and other travelers, we satisfy a profound need to shape stories and share our common humanity. And in the sharing we provide valuable information that can help guide other travelers' future choices. We encourage VBT travelers to tell their stories in their own words—as a way to help others and to help us make our active vacations the best they can be. We listen carefully to what you tell us, and we are proud to prove it. Many voices, one goal: to encounter, share, and live life to the fullest.
"This trip was fantastic. Seeing three different countries up close during the same trip was truly a wonderful experience. Much of the ride was on beautiful bike paths. The food was excellent, my favorite being the awesome dinner we had in an ancient wine cellar. Our tour guides Jan and Jeri did a great job of making sure we all were comfortable and had fun." VBT Traveler—Czech Republic
Share your VBT Experience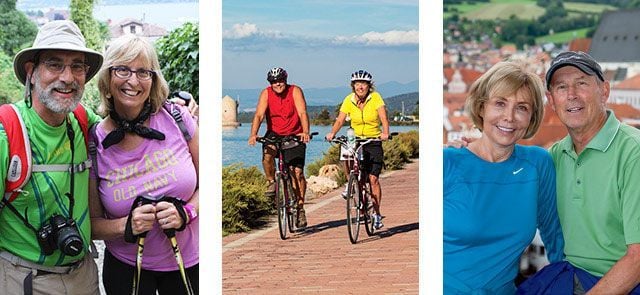 We give you a forum to share your travel adventures, provide a helpful resource to other travelers, and guide us in making our active vacations the very best.
"I loved that I paid one price and my airfare, ground transportation, hotels, walking tour, and most meals were included. There were no surprises and everyplace we stayed and dined was top notch! The walking tours were fantastic and our guides were wonderful! It was money well spent!" VBT Traveler—Amalfi Coast
Traveler Reviews

Here's the place to share your thoughts on any aspect of your vacation—discoveries, cuisine, Trip Leaders—anything at all. Simply go to your tour of choice, click "Write a Review" on the left menu of your trip, and post your comments. We never edit comments from our travelers. Who better to learn from than someone who has just returned from an active vacation?

Photoshare

You can post your photographs of VBT vacations at http://photos.vbt.com/browse. Simply email us at [email protected] and we'll tell you how to add your own gallery to the website. We love to use photos taken by our travelers in our catalogs and on our website.

Receptions

We gather a few times a year in cities across the country to share stories and hear recommendations from our travelers.

Facebook, Twitter, Instagram & Other Social Media

Easily connect with travelers just like you and with the worldwide VBT community through our Facebook page and Twitter account. Online users can discuss upcoming vacations, ask questions of VBT staff, and learn about travel deals and photo contests. Click on the Facebook icon, then click the "Like" button in the upper right corner. Or connect on Twitter with @VBTVacations. You may also post your own videos on Youtube, share your photographs on our Instagram or Pinterest pages, view our Blog or send us content to post, or write about your travel experiences on your own blog and share the link with everyone.

Earn Rewards as a VBT Ambassador

Gather a group of newcomers to learn about VBT and the latest travel deals we offer, we'll provide the support and materials, and if any of your guests book their first VBT trip as a result of your referral, you'll earn credits—and cash. See our improved Refer a Friend program, or contact Caroline Jalbert at [email protected] for information about being a VBT Ambassador.