Danube Bike & River Cruise: Nuremberg to Budapest
VBT has partnered with Emerald Waterways, among the finest river cruise providers, for a European bicycle vacation on a grand scale.
Duration:

11 Days

|

Daily Mileage:

5 - 35

|

Biking:

2 - 4 hr

|

Group Size:

24
Starting From
Bike Vacation + Air Package
$4,995
Bike Vacation Only
$3,995
(per person, double occupancy)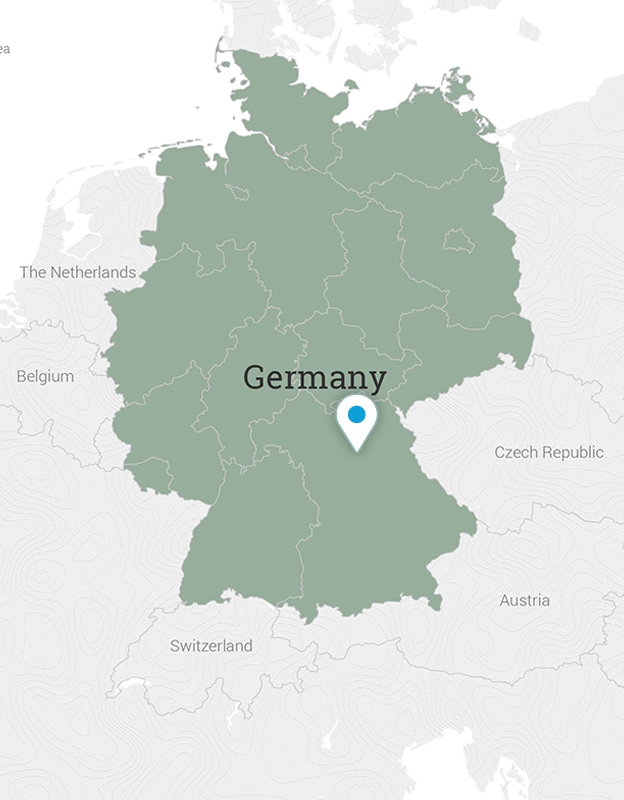 Danube Bike & River Cruise: Nuremberg to Budapest
VBT has partnered with Emerald Waterways, among the finest river cruise providers, for a European bicycle vacation on a grand scale. From Nuremberg to Budapest, you'll sail the fabled Danube, disembarking to ride the continent's longest riverside bike path and other car-free byways. Traverse gentle scenic hills, sylvan forests, stunning wine country, and bike-friendly cultural capitals. Tour medieval hamlets and elegant Baroque treasures. Enjoy full days in Vienna and Budapest. Sample Austria's crisp wines and Bavaria's best beers. And return after each invigorating day to the comfort of your deluxe river ship.
What to Expect
On Shore: This tour offers easy riverside terrain, with a few climbs to reach riverside towns. Riding is primarily on bike paths of both pavement and packed gravel, with some road riding through both urban and rural areas. Our VBT support shuttle is available every day at designated points for those who would like assistance.
Onboard Ship: Our group of VBT guests will be part of a larger group on board our 182-passenger river cruise ship. Every day will include your choice of exclusive VBT activities and opportunities to join other activities that are offered by the ship. While in port our ship may be docked adjacent to other ships. This means we may walk through other ships while boarding or disembarking, and some views may be obstructed while in port.
Duration:

11 Days

|

Daily Mileage:

5 - 35

|

Biking:

2 - 4 hr

|

Group Size:

24
Easy
Cycling
Beginner - Experienced
Cyclists
Vehicle
Support
Tour Highlights
Marvel at dramatic riverside vistas by bicycle and by river ship as you ride and cruise from Bavaria to the hills of Buda
Cycle Europe's famed EuroVelo 6 bike path and other car-free byways
Unpack once for seven nights of indulgent comfort and convenience onboard our deluxe floating accommodation
Explore three iconic European capitals and four fascinating countries
Enjoy your choice of activities everyday, from a guided walk to an evening performance, should you like a break from the saddle
Be enchanted by Baroque architecture and old-world medieval cities
Sample the flavors of your destination, from Wachau Valley wines to beers brewed at local abbeys
Relax with a fully-inclusive experience as VBT handles all the logistics
Climate Information
Average High /
Low Temperature (°F):
May67º/49º
Jun72º/55º
Jul77º/59º
Aug77º/59º
Sep69º/53º
Oct57º/43º
Average
Precipitation:
May2.4 in
Jun2.9 in
Jul2.5 in
Aug2.3 in
Sep1.8 in
Oct1.6 in
| What's Included | Bike Vacation + Air Package | Bike Vacation Only |
| --- | --- | --- |
| Roundtrip international airfare | | |
| Transfers to and from international airport | | |
| One night in Prague and one night in Budapest in conveniently located hotels with breakfasts included | | |
| 7 nights aboard a deluxe river ship | | |
| 21 meals: 7 breakfasts, 7 lunches, 7 dinners | | |
Biking Packages Include:
Custom VBT Bike and Helmet
Two Local, Bilingual Trip Leaders
Ride with GPS and Daily Route Notes
Facilitated Cultural Experiences
Your Choice of VBT Branded Gear for Your Adventure
Mamaison Hotel Riverside Prague
An upscale boutique hotel boasting an award-winning Art Nouveau design, the Mamaison Hotel Riverside Prague is ideally located on the west bank of the Vltava River, near the Charles Bridge and within easy reach of Pragues historic and tourist districts. The National Theatre, Dancing House, Prague Castle and numerous other architectural and cultural treasures are within walking distance, and music lovers will appreciate the proximity to Mozarts Prague residence. VBT has also included a Prague Transportation Pass, to allow you easy, unlimited public transportation to other areas of Prague.
Mamaison Andrassy Hotel
Located in Budapests exclusive Embassy neighborhood on the Pest side of the city, the Mamaison Andrassy Hotel was designed and built in a Bauhaus style by Alfred Hajos in 1937. It was renovated in 2007 with a sleek contemporary interior design. Admire the stunning Art Deco style of the hotels Baraka Restaurant, which features creative cuisine that blends East and West. Its sunny terrace overlooks the chic and trendy Andrássy Avenue. Your spacious room, with its warm and cozy décor, includes a satellite TV, direct-dial telephone, and minibar. Free WiFi is available throughout the hotel.<
MS Emerald Sky/Emerald Destiny/Emerald Dawn
Emerald Waterways 'Star-Ships are designed to provide the most efficient and comfortable journey during your seven nights on board. The 72 generously-proportioned suites and 20 staterooms feature all the amenities you need to begin and end each rewarding day of cycling, including a private bath with shower, hairdryer, bathrobes, and slippers. A mini-bar and complimentary bottled water are restocked daily and a safe protects your valuables. Complimentary Wi-Fi, a flat-screen TV and infotainment system keep you plugged in. Onboard power is 220 volts; North American cruisers may require a power adapter.
Click here to view deck plans
Enjoy Your Vacation Longer With Low-Cost Trip Extensions
Air Package Only
Pre-Trip Extension - Prague
2 Nights From $245 per person, double occupancy
2 nights at the Mamaison Riverside Hotel Prague
Daily breakfast
3-day Prague Transportation Pass
Airport and ship transfers
City Information
Depart from home for the Czech Republic. The particulars of your arrival overseas are detailed with your flight itinerary.
Upon arrival at the Prague airport, claim your luggage and clear customs. If your luggage is lost, you must fill out a PIR form before leaving the customs area; VBT representatives are not allowed into the customs area. Also, make sure that your VBT luggage tags are attached to your bags so that your representative can identify you.
Upon leaving customs, enter the arrival hall and look for your VBT representative, who will be holding a VBT sign. Your representative welcomes you to Prague and helps you transfer via taxi or van (approximately 30 minutes, depending on traffic) to your Prague hotel. If your VBT representative is not immediately in sight, there is a "Meeting Point Column" just outside of the Arrivals gate. Please wait there, as the VBT representative may be transferring with an earlier arrival. They should arrive within 30 minutes of your scheduled arrival.
Your hotel room may not be available until after 2:00 p.m. If you arrive early, you may store your luggage with the reception desk. The rest of the day is free to relax or begin your exploration of the city with your included 3-day Prague Transportation Pass.
At the hotel, your VBT Representative, Barbra, will be available to offer information about getting around and also about restaurants and sites of interest, as well as purchasing tickets for some of Prague's many high-quality classical music venues. You will also have the option to book a walking tour of the city (at an additional cost of approximately €22-28). Barbra's schedule varies and is dependent on the group members' arrivals. Her actual schedule will be relayed upon your arrival in Prague.
VBT provides you with City Information that includes information and recommendations on what to see and do during your stay in Prague. You may reach VBT's local meet and greet representative, Barbra Zukalová, in advance by email at [email protected] to make guided tour reservations in Prague.
Hotel: Mamaison Riverside Hotel Prague
Explore Prague's unsurpassed culture and history. You may wish to visit Prague Castle, perched above the Vltava River across the Charles Bridge. Originally constructed during the ninth century, the castle has been expanded over its nearly 1,200 years from a wooden fortress surrounded by earthen bulwarks into an imposing citadel. Today, it anchors an entire district spread over 18 acres and is the largest ancient castle in the world, stretching some 1,870 feet long and 420 feet wide. Among its fascinating mix of architectural styles, its classical Baroque façade dates to the 18th-century reign of Maria Theresa. It's easy to spend a day among this fortress-like village of royal buildings and courtyards. Browse the art galleries at the Convent of St. George and at the Lobkowicz Palace and peer inside the stunning St. Vitus Cathedral.
Hotel: Mamaison Riverside Hotel Prague
Meals: Breakfast
Perhaps you will visit the Jewish Quarter of Josefov, named after the Emperor Josef II, whose reforms helped to ease living conditions there. Located in the Old Town, or Staré Mesto, the Jewish Quarter includes the remains of Prague's former Jewish ghetto. Since many Jewish people died during World War II or were forced by the Communist regime to leave the country, the current Jewish community in Prague numbers only 5,000 to 6,000 people.
First recorded as early as 1091, the Old Town is the oldest of Prague's quarters. Its center, the Old Town Square, is dominated by the Gothic-style Church of Our Lady Before Tyn, with its distinctive twin gables, and the Town Hall. You might also wish to explore the "New" Town, founded in the 14th century.
Hotel: Mamaison Riverside Hotel Prague
Meals: Breakfast
At 9:00 a.m., meet your VBT representative in the hotel lobby to transfer to Nuremberg, Germany (approximately 3.5 hours). You will stop just before the German border to stretch your legs and perhaps purchase a coffee or water. Arrive at the dock in Nuremberg at approximately 12:30 p.m. and board your Emerald Waterways ship.
Cruise start dates of: 5 May, 16 June, 30 June and 22 September:
MS Emerald Destiny, tele. +49 (0)152 5671 3873, [email protected]
Cruise start dates of: 18 May, 24 August and 19 October:
MS Emerald Dawn, tele. +49 (0)173 518 1436, [email protected]
Cruise start dates of: 7 June, 2 August and 13 September:
MS Emerald Sky, tele. +49 (0)173 518 1933, [email protected]
Your cabin may not be ready for you until 3:00 p.m. However, you are welcome to enjoy lunch on board, served between 12:30 p.m. and 3:30 p.m., relax in the ship's common areas, take a walk, or enjoy the nearby beer garden. Unusually, Nuremberg's cruise dock is located four miles from the city's train station and downtown. Taxis and buses are available for those who would like to head into town for a Bratwurst.
At 2:30 p.m., meet your Trip Leaders and fellow travelers on board for introductions and a safety and bike-fitting session, followed by a warm-up ride on a local bike path along the Main-Danube Canal. Later, enjoy a welcome dinner on board. The ship sails for Regensburg this evening.
Please note regarding WiFi on board the ship: Due to the nature of the ship movements, internet access is not always available. If stable internet access is critical to you, VBT recommends that you purchase your own bundle before traveling overseas.
Please note regarding Ride with GPS: Due to the limited WiFi on board, VBT also recommends that you download your VBT Maps & Route Notes from a WiFi zone prior to arrival on the ship if you wish to use Ride with GPS on your smartphone. During your vacation, you will be able to follow these route notes on your smartphone with turn-by-turn voice navigation as you ride. This option is in addition to VBT's traditional printed maps and route notes available on tour.
Hotel: MS Emerald Sky/Emerald Destiny/Emerald Dawn
Meals: Breakfast
Air Package Only
Post-Trip Extension - Budapest
1 Nights From $145 per person, double occupancy
1 night at the Mamaison Andrássy Hotel
Daily breakfast
2-day Budapest Transportation Pass
Airport transfers
City Information
Today, continue to explore Budapest on your own during your independent trip extension.
This cosmopolitan city offers very different experiences on each bank of the Danube, and a wealth of historic and cultural treasures. Upon arrival at your hotel, you will have received a complimentary two-day public transportation pass, sure to make exploring easy.
Outside your hotel on the Pest side of the river, uncover the history, art, and archaeology of Hungary at the National Museum. Visit the magnificent St. Stephen's Cathedral, named for the first king of Hungary, whose right hand is said to be in the reliquary. Take in the grand Heroes' Square. Or browse the many stalls and food offerings of Market Hall, the city's largest indoor market.
Across the river, on the Buda side, you might explore the vibrant Castle District, a UNESCO World Heritage Site perched some 550 feet above the Danube. In the Old Town, you can view the Gothic Buda Castle and explore narrow medieval streets and squares, browsing shops and sampling Hungarian specialties at cafés. Head over to Fisherman's Bastion for sweeping, panoramic views of the ornate Parliament Building and the rest of the city.
The only city in the world with thermal springs within town, Budapest is a city of spas—about a dozen—where locals gather to "take the waters" and catch up on family gossip. Your hotel can help you find the one that suits you.
Hotel: Mamaison Andrássy Hotel
Meals: Breakfast
After breakfast*, transfer to the Budapest airport (approximately 30 minutes) for your departing flight**. Please ensure you are waiting in the hotel reception area at the designated transfer time.
Please note*: For guests with early-morning departures, breakfast at the hotel may not be available. Please check with the front desk to verify the times that breakfast is served.
Please note**: VBT recommends that you check your transfer time in your "Transfer Reminder" or with the hotel's reception desk the night before your flight. VBT transfer times and departure points are finalized in advance and cannot be modified for individual guests. If you extend your stay beyond the scheduled program dates, return transportation to the airport will be at your own expense.
Meals: Breakfast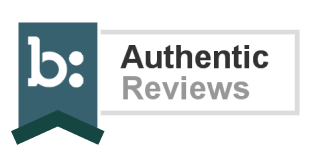 Guest Reviews There are no reviews available for this tour
Please note: Special savings cannot be combined with any other offer. Standard Terms & Conditions apply when purchasing this trip. Prices include all airline surcharges and Government taxes and fees. Ask our Tour Consultants for details. Every effort has been made to produce this information accurately. We reserve the right to correct errors. Prices are based on preferences selected above, including meals and sightseeing as specified in What's Included. All prices are subject to change. Departure dates and prices shown may be updated several times daily, and apply to new bookings only.








Starting from 7 days at
$3,845
Splendor surrounds you in northern Italy.
Starting from 7 days at
$2,995
Like Tuscany itself, seaside Maremma is pure pleasure.
Starting from 7 days at
$3,295
Tuscany's lavish coast begs to be explored by bicycle, and we've mapped out the most breathtaking routes to help you do so, including the storied Strada del Vino, or wine road.
Why Laura from VBT Loves Croatia
December 5, 2017
Laura Breen, Director of Sales and Customer Service at VBT, fell in love with Croatia during a VBT bike tour of the Dalmatian Islands. Here are some of the reasons...
Continue Reading
Well-Preserved Medieval Towns in Tuscany You'll See with VBT
April 29, 2016
One of the many reasons why we love to travel is to experience many wonderful cultures around the world. History plays a vital role in the cultivation of a society...
Continue Reading
Walking the Basque Country of Spain and France
April 22, 2016
Along the border of Spain and France, framed by the soaring Pyrenees and serene waters of the Bay of Biscay, lies a uniquely autonomous region known as Basque Country. Travelers...
Continue Reading
Request a
Free Catalog
Find Your next vacation with Over 200 Pages of tour information
Get Yours Today
Talk to a VBT
Tour Consultant
(800) 245-3868
Mon – Fri 8:30 a.m. – 6:30 p.m. ET
Saturday 10:00 a.m. – 3:00 p.m. ET
Talk to an Expert
Book Online
Reserve Instantly
Find your perfect tour and reserve a spot with our easy online booking.
Find A Tour
Be the First to Get News & Special Offers