Immerse Yourself Fully in the Richness of Life
With each encounter, enhance the mind, body & spirit
Cycle through the pristine Provençal countryside that inspired Van Gogh and gather for dinner in the home of a French pastry chef … Stroll along verdant garden paths on the island of Capri, where Mediterranean breezes waft among groves of clematis and jasmine … Follow the gently winding Mekong River, riding through broad plantations thick with banana, lychee, and corn … Riding the serene shoreline roads of Vermont's Isle La Motte, delight in the majesty of Lake Champlain, enjoy a refreshing picnic lunch, and explore the lake by kayak. Whether inspired by the rugged beauty and "Down East" lifestyle of the Maine coast, or enraptured by the rolling vineyards along the wine roads of Tuscany, a VBT active vacation will immerse you in the fullness of local life, exhilarate your senses, and refresh your spirit immeasurably.
Engage all of your senses
When you travel with VBT, you'll find that cycling or walking in the fullness of nature is only part of your vacation. We customize each of our vacations to immerse you in the daily life of your destination engaging your mind, body, and spirit. Of course, you'll invigorate your body by being active. But through warm encounters with local people and by experiencing their heritage and traditions as they do, you'll be rewarded with an understanding of their history and environment. You're not glimpsing a locale behind a bus window. You're using your senses to see with your heart. So when you share a picnic lunch at the home of Spanish family on the way to Cordoba, or discover Ireland's spectacular glacial valley at Dunloe from a horse-drawn jaunting cart, your immersion in local life and culture is authentic and unforgettable.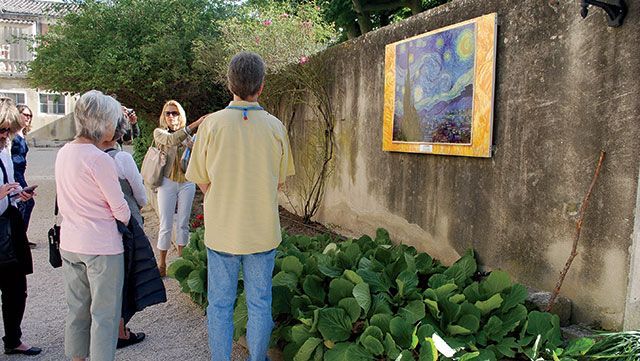 Mind: learning comes more naturally
An invigorating bike ride, walk, or swim does more than exercise the body. Physical activity clears and refreshes the mind and calms the emotions, enhancing one's mental state. Consider how refreshed we feel after a good walk around the neighborhood or working in the garden. That's why a VBT vacation deftly blends physical activity with cultural interaction and hands-on discovery, rewarding you in many ways. We'll introduce you to local persons of interest, teach you a bit of the language, provide colorful historical background, and help you fully experience local life and culture.
"Breathtaking views everywhere you look, combined with fascinating old cities and towns, and warm, friendly people. Cycling doesn't get much better than this. Very little traffic on the roads. Great leaders who love their country and strive to share that love with their guests." VBT Traveler–Croatia: The Dalmatian Islands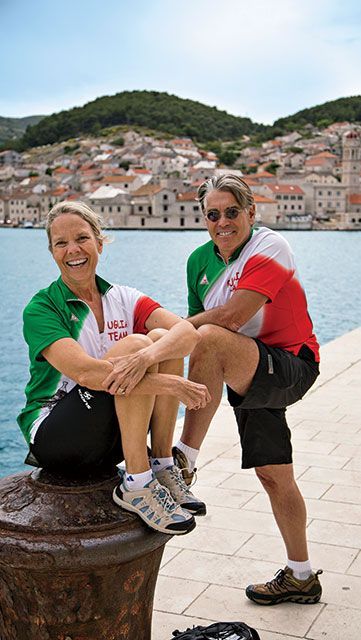 Body: perfect pacing and pampering
We design our trips to exhilarate you, not to wear you out. After all, this is your vacation. Anyone who loves travel, is reasonably fit, and is able to enjoy moderate daily exercise fits the profile of the typical VBT traveler. You set your own pace, choosing from route options that vary in distance and degree of challenge. Enjoy a slow ride or go all out. There's no pressure, just plenty of flexibility—not to mention all the TLC from our experienced support team and van. There's also plenty of free time, and you can opt out of any scheduled activity to pursue your own interests or indulge in as much pampering as you wish.
"Experiencing Holland and Belgium by bike and barge is a wonderful way to see these countries. Both are very bike friendly and have easy to navigate bike paths. The routes chosen afforded a wide range of views from quaint little towns to rural country sides to lively harbors." VBT Traveler—Holland and Belgium: Bike & Barge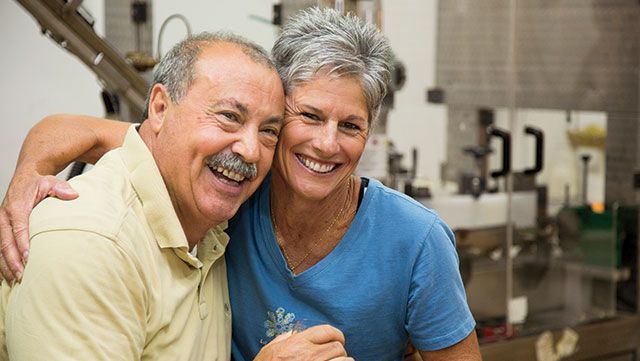 Spirit: community and connection
Beyond the excitement of new discoveries, travel offers the opportunity to enrich and transform one's perspective. By cycling or walking into a village, we venture off paths well worn by tourist buses. We don't disrupt the natural flow of things, we just blend right in. Using local Trip Leaders helps, too. They introduce you to new friends, share their insider's perspective, and shepherd new connections. Because our groups are small, our interactions feel more personal—not just with the locals but with each other. A fellowship develops that lingers long after the last farewell toast.
"Our Trip Leaders' charm, sense of humor, and in-depth knowledge of Sicilian culture contributed to a wonderful cycling trip. Everyday our leaders provided close-up and personal interactions with Sicilian culture: the people, the food, the architecture, archaeology, and landscape." VBT Traveler—Sicily: Biking the Southern Coastal Villages