Bike Virginia and Discover Colonial Williamsburg with VBT
Learning about the history and cultural influences of a destination is one of the key facets of a biking vacation with VBT. We strive to immerse our travelers in their surroundings through the eyes of locals either by insight imparted from our local Trip leaders or by engaging activities like visits to historical sites, guided walking tours with local experts and home visits.  Our newest domestic tour takes travelers into the very cradle of America.  Let us show you the fascinating history of Colonial Williamsburg, Jamestown and Yorktown at a slower pace, from the two wheels of your bike. The beauty of this area for bikers is that a smooth, easygoing Colonial Parkway connects the aforementioned triumvirate of American historical treasures. Off the trail we'll enjoy modern-day comforts at the luxurious Kingsmill Resort, dine on home cooked southern cuisine and taste award winning vintages at the Williamsburg Winery. Keep reading to learn about our favorite moments from our brand new Colonial Virginia: Riding the Road to Independence with 2015 departures beginning in April.
Cycling the Colonial Parkway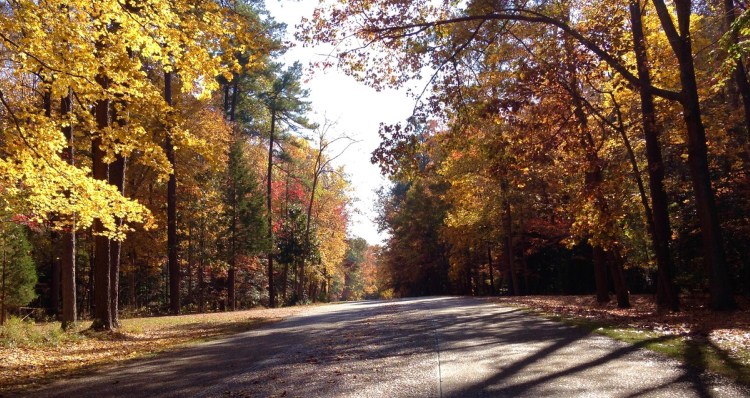 Most of this tour's riding will be along the scenic James Rover on the Colonial Parkway—a 23 mile stretch of well-maintained roadway that connects Jamestown, Colonial Williamsburg and the Yorktown Battlefield. The beauty of cycling on this roadway, maintained by the National Park Service, is that commercial vehicles are not allowed and the speed limit is 45 MPH, making it very conducive to enjoyable cycling.
Colonial Williamsburg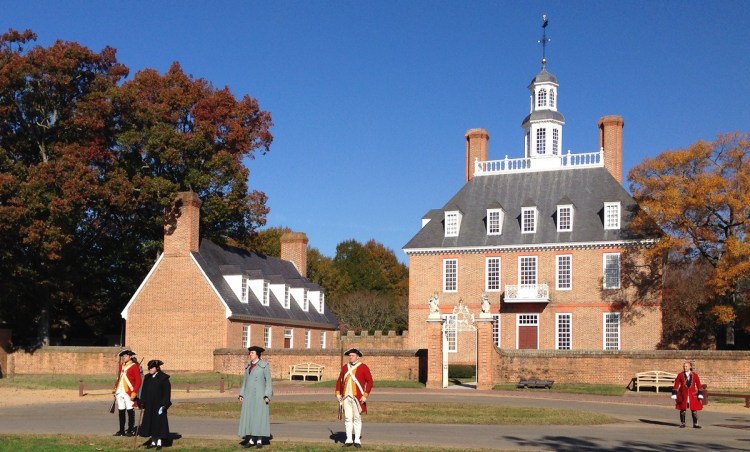 On the afternoon of Day 3, we'll be treated to a guided walk through the Revolutionary City and learn about all the sites from a local historian. The first stop is the Governor's Palace, which both Thomas Jefferson and Patrick henry called home before the capital moved to Richmond. Next up is the Capitol, where Virginia's patriots voted for independence in 1776.  Your complimentary pass allows you to stay as long as you wish after the tour concludes; and we encourage travelers to take advantage of the many things to do in Williamsburg like visit its many exhibitions, colonial buildings and art museums.
The AAA Four-Diamond Rated Kingsmill Resort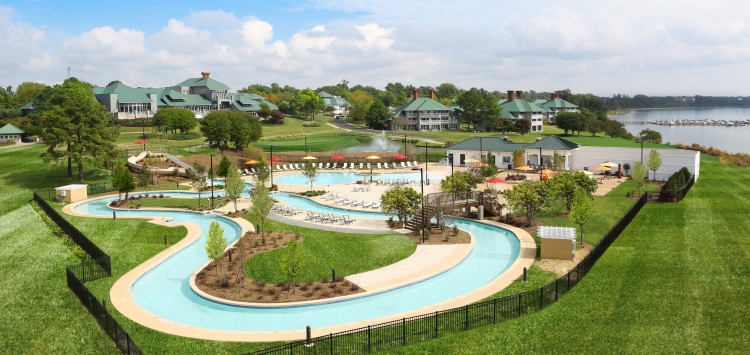 Owned and operated by our parent company Xanterra Parks & Resorts, we'll spend 2 nights at the fabulous Kingsmill Resort, located right on the James River.  All guestrooms feature a private balcony or patio, complimentary Wi-Fi, and luxurious amenities and are spread across the resort in villas. The surrounding property boasts 5 restaurants, over a dozen tennis courts, two golf courses, a newly renovated spa and sports club, and three swimming pools.
Archaeological Discoveries at the 1607 James Fort site


Our first full day of biking takes us to where the English first settled in the U.S—Historic Jamestowne. The initial fort and subsequent settlement was founded in 1607 and served as the colonial capital for 83 years. It is now part of the Colonial National Historical Park.  Our group will enjoy a guided visit that brings history back to life as we tour the Jamestown Settlement's museum and its "living history" exhibits.
Williamsburg Winery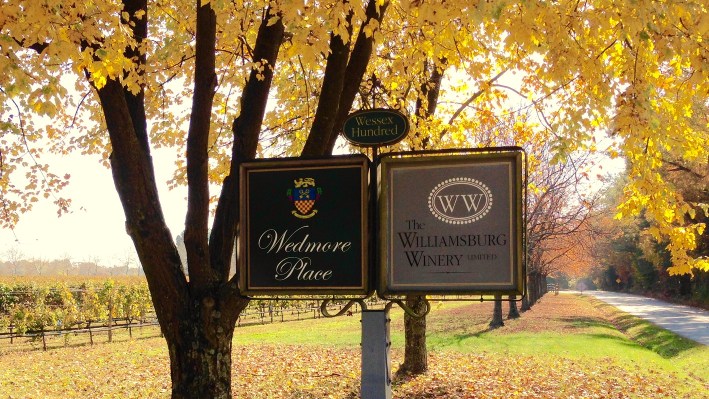 We'll step out of the past and into contemporary times with a visit to the Williamsburg Winery, a big player in Virginia's budding wine industry.  Situated among the rolling vineyards, the winery has produced some award-winning vintages like Cabernet Franc, Malbec and Adagio—which won first places at the 2014 Virginia Governor's Cup. We'll get to sample some of the wine during a guided tour and tasting before an included group lunch at the nearby Gabriel Archer Tavern. 
These are just some of the highlights you'll enjoy on our Colonial Virginia: Riding the Road to Independence biking vacation. If you would like to request a free VBT catalog click here. To speak with one of our Tour Consultants please call 800-245-3868; Monday-Friday from 8:30am to 6:30pm EST and Saturdays from 10:00am to 3:00pm EST.