Savor the Tastes of Tuscany on a Biking Tour with VBT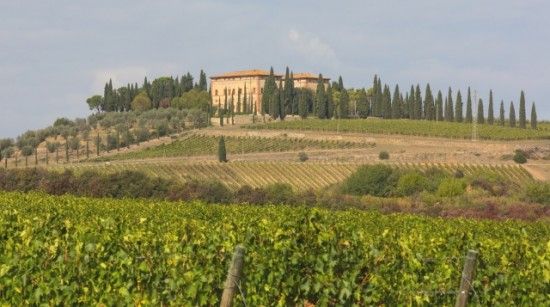 The Maremma region, located in Tuscany's southwest corner, is a wonderful place to visit and explore its preserved Etruscan traditions, rugged mineral-rich hills, 400 miles of picturesque coastline and booming agritourism industry. In Etruscan times, the naturally marshy lands were drained by underground canals in order to make use of its nutrient-rich coastal plains. In the latter years of the Roman Empire, maintenance of Maremma's canals was not kept up and the swamplands returned. However, a movement to reclaim these once fertile farmlands began in the 1800's and by the early 20th century the region was once again bustling with farms, grazing cattle, vineyards and olive groves. Today Maremma is a popular destination in Italy to visit agriturismi (aka farm stays), which are working farms with renovated, historic lodgings that have pioneered the way travelers experience Italy's farm to table movement.
VBT's Tuscany by the Sea biking tour perfectly partners scenic and rewarding bike routes with stays at locally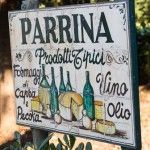 owned agriturismi that facilitate an authentic experience of growing, preparing and tasting local and organic Tuscan food.  VBT travelers will love the nights spent at the Antica Fattoria La Parrina, a 4-star country resort and agriturismo that was featured in Condé Nast traveler. The Parrina is located just a few miles from white sandy beaches and sits on 1,200 acres dotted with vineyards, farmlands, fields of grain, olive groves and 19th century buildings. Today, the farm produces its own wine, olive oil, vegetables, fruits, flowers and tasty cheeses and the main villa has 13 guest rooms and 6 apartments for rent.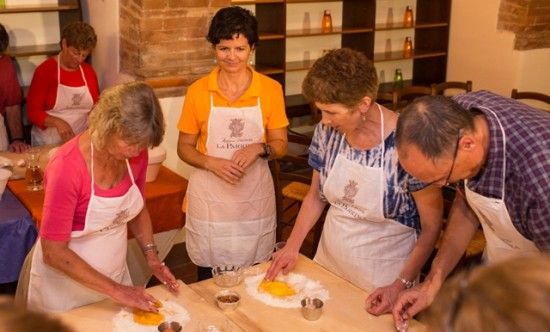 While staying at the Parrina, we'll get to taste authentic Tuscan recipes made with mostly organic, healthy ingredients. On the second night we'll take part in a cooking class conducted by our hosts at La Parrina where we'll learn how to prepare typical Tuscan cantucci—delicious almond cookies that are best when dipped in sweet Vin Santo wine. During our visit we'll also take in the sunset while enjoying an aperitivo out on the terrace overlooking the scenic property and enjoy a group dinner at the hotel's farm to table restaurant.
Later on this unique biking vacation, we'll visit the commune of Orbetello on the Tyrrhenian Sea. There, we will cycle by its famous eponymous lagoon and stop to meet some local fishermen. As we tour their fishing boat in the lagoon and learn about the fishing industry in Maremma, we'll get to try some delicious fresh fish paired with local wine. You'll have the rest of the evening free to dine on your own in Orbetello. We hear Baraka, a steakhouse and tapas restaurant that specializes in both traditional and contemporary Italian recipes is a favorite stop for the locals—it is even listed as the #2 restaurant in Orbetello by Trip Advisor.
These are just some examples of the delicious Tuscan cuisine you'll discover on our Tuscany by the Sea biking tour. To learn more about this popular vacation and to see the available departure dates, please click here. If you would like to reserve a vacation or speak with one of our Tour Consultants, please call 800-245-3868. They are available Monday-Friday from 8:30am to 6:30pm EST and Saturdays from 10:00am to 3:00pm EST.