Discovering Maryland's Chesapeake Bay: Colonial History, Maritime Traditions and Delicious Crabcakes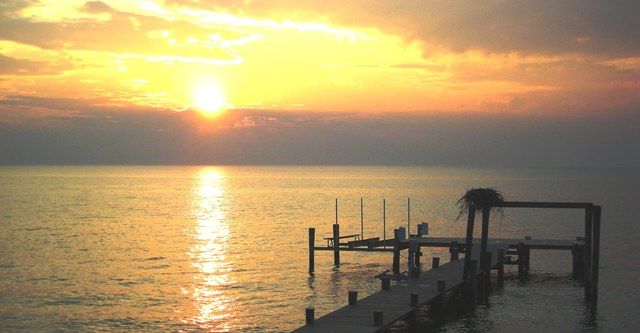 The Chesapeake Bay is a historical and ecological hotbed on the mid-Atlantic coast of the United States. The area is most known for its abundance of shorelines, islands and native seafood—especially blue crab, oysters and clams. The bay was also one of the first areas in the US to be settled and saw a part in both the American Revolutionary War as well as the War of 1812. While on tour with VBT you'll explore this relatively undiscovered portion of U.S. by visiting its small towns and villages, and learning about the maritime traditions, shell fisherman, craftspeople, and local artisans that make up such a vibrant, eclectic community.
Colonial Relics
The Chesapeake Bay was first explored in the early 1600s but the popular waterway really flourished in the 18th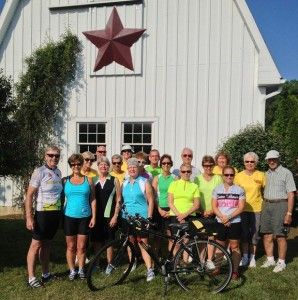 century. Today you can visit colonial seaports like St. Michaels and Chestertown—once the second biggest port in Maryland—and explore their historic town centers, museums and learn about the way life used to be back in simpler times. Present day Chestertown still provides a window into the colonial times, which is evident in the architecture of the town's courthouse and 18th century brick mansions that were erected by wealthy shipping merchants when the town was designated as one of the 6 Royal Ports of Entry. Did you know that a few months after the infamous Boston Tea Party, Chestertown staged its own revolt against the crown? Every year the Chestertown Tea Party Festival is held on Memorial Day Weekend and pays homage to the event with re-enactments, parades and a plethora of colonial era music and dancing demonstrations.
By Sea…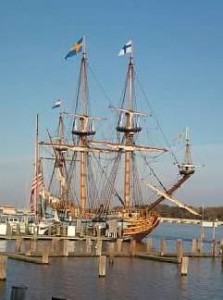 Much of the area's wealth was attained years ago when many ports in the Chesapeake Bay thrived with either trading or fishing operations. Today there is still a strong relationship with the water as many fisherman, boatyards and harbors dot the shoreline. The bay, of course, is also widely known for its blue crab population. The tasty crustaceans are caught during crab season, from April through December, and are often served in a variety of ways including Maryland Crabcakes. With VBT, you'll visit the Chesapeake Bay Maritime Museum, explore historic seaports and even take a ride on a skipjack and the oldest private ferry still in operation in the US in the quaint community of Oxford. One of the best ways to learn about the area's marine history is from local fishermen who still live and breathe the ocean life everyday.
Or if by Land…



Of course the Chesapeake Bay is also ripe with amazing bicycling routes that allow you to really get a sense of the culture and landscape. You'll balance breezy rides along the coast with lovely routes more inland past farms and wildlife refuges. The Chesapeake Bay is home to over 200 species of birds including Bald Eagles, Indigo Buntings, Great Blue Herons, Piping Clovers, Peregrine Falcons and other rare or endangered species. The rural communities away from the coastline are home to a resurgence of family farms that tend to their own land and churn out delicious products from grass-fed beef to artisan cheeses.
We hope you enjoyed reading about the Chesapeake Bay and we have given you some fun insight into this area of the east coast and are looking forward to having you join us here in 2014. For more information about VBT's Maryland: Cycling the Chesapeake Bay ​biking vacation please click here. To request a full catalog with all of our vacations please click here. If you would like to reserve a vacation or speak with one of our Tour Consultants, please call 800-245-3868, available Monday-Friday from 8:30am to 6:30pm EST and Saturdays from 10:00am-3:00pm EST.