Celebrating 45 Years!
We're making special offers and
giving away a FREE trip for two during our 45th Year Celebration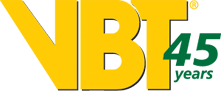 Because we are celebrating our 45th year in business we want to say thank you for your support. We've come up with several offers, including: Save up to $450 on many of our most popular vacations, when you reserve by March 10, 2016. Thanks to travelers like you, we are able to provide the most affordable, gratifying and culturally immersive itineraries in active travel– and we look forward to sharing adventures on the road with you for many more years to come! This special offer isn't the only way we're celebrating our anniversary. See below for details on more specials for you during our 45th year.
---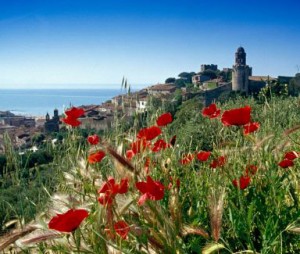 Special 45th Anniversary
President's Tour
The Tuscan Coast Bicycling Vacation
September 24, 2016
Join Gregg and Caroline Marston on biking tour full of breathtaking coastal scenery as well as riding on one of the most beautiful wine roads in Italy, the Strada del Vino. During our journey we'll also enjoy private wine and olive oil tastings, dine in the home of a renowned expert in Tuscan cuisine, stay in carefully selected agriturismi and enjoy some other surprises along the way.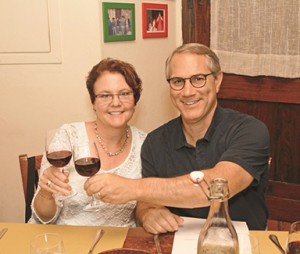 Refer a Friend
45th Anniversary Trip Giveaway
From now until April 30, 2016, for every friend or family member you refer to us who isn't already on our mailing list, we'll enter your name in a drawing for a FREE trip for two on a special President's Anniversary Tour departure of either our Tuscan Coast biking tour or our Amalfi Coast & Capri walking tour—including roundtrip international airfare from your home city.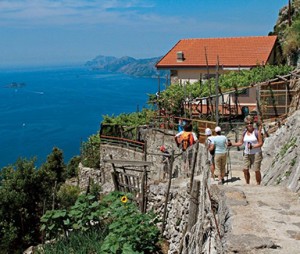 Special 45th Anniversary
President's Tour
Amalfi Coast & Capri Walking Vacation
September 28, 2016
If a walking vacation more suits your style, join the Marstons to discover the Amalfi Coast & Capri. Known for its picturesque walking trails, the Sorrento peninsula is also full of fascinating historical sites, charming coastal communities, and delectable cuisine. Off the trail we'll enjoy a guided visit to Pompeii, learn how to braid mozzarella, and be treated to some special bonuses.